AdGuard Premium APK 2.7.0
Download Adguard Premium APK Latest Version free for Android. Block pesky ads and protect your browser for both Yandex and Samsung Internet.
Your internet security means everything. After all, if you can't safely browse the internet, you won't have any sense of privacy in your life. This is due to most of your personal info on your device being a target.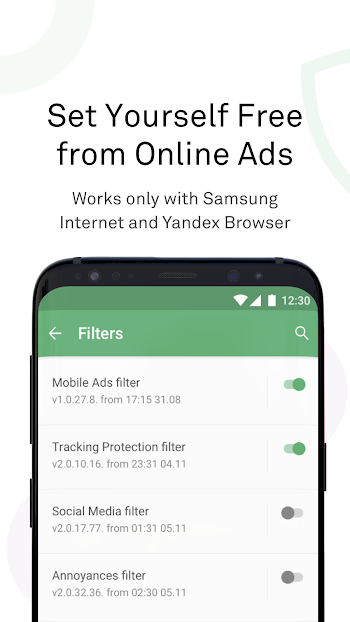 Download Adguard Premium for Android to always stay protected.
Adguard Basic Features
So, what exactly does the Adguard Android app do? Here are all of the key features available in the base version of the tool:
Ad Blocking: You can remove all types of ads from Yandex and Samsung Internet. No longer will you be interrupted with pesky pop-ups, advertisements, and other annoying things of the sort.
Protect Your Privacy: As we all know, the internet is full of different intruders and trackers, waiting to spy on your activity. Adguard provides you with filters to secure all
Speed, Speed, and More Speed: Boost your internet by up to 4 times! Get rid of all the jargon in your browser and utilize the full potential of the internet.
Increased Battery Life: Reduce the amount of traffic and data being used by your activity. Ultimately, this will reduce the amount of energy being consumed and save your battery life.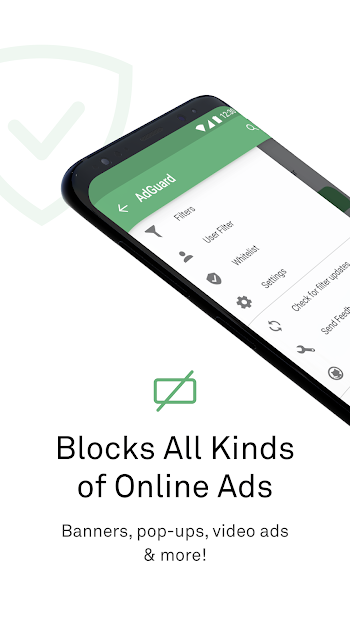 These aren't the only features to bask in.
More Benefits:
Whitelist – This function allows you to save all of your favorite and approved websites on a list of trustworthy sites. This way, you won't ever stumble across the wrong page, or be redirected by an attacker at any point.
Adblock Lists – You have the choice to choose between the different filters available. From these lists, you can decide exactly which ads and pop-ups you don't want to be visible during your browsing. There are more than 20 different filters listed. Take your time and select what fits you best.
Adguard Pro
The Pro version of Adguard this useful app comes with a load of additional features to marvel in. With these, you won't ever need to use another similar application for your device again. Furthermore, here are the additions to the premium version: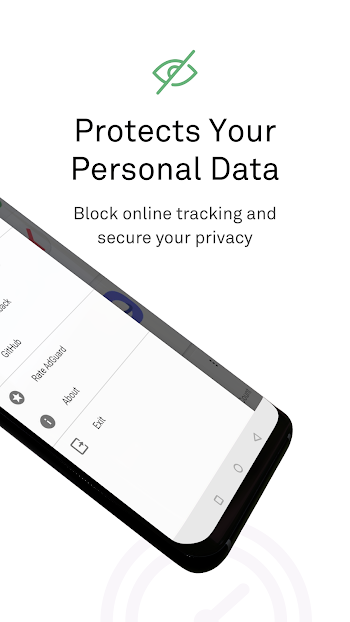 Custom Filers: You can add filters through URL. Regardless, of whether they are default or not, you can add them yourself.
DNS Privacy: It's not enough just to block intruders online. You should take the extra security measures by custom configuring your own DNS server.
Security Filters: Secure yourself even more from harmful websites. Many sites are riddled with a ton of dangerous software waiting to attack your device. Take the extra measure with these filters.
All of these features can be yours for the additional cost of $9.99 USD. However, there is a way to avoid paying this price, altogether.
Adguard Premium APK 2021 - Full Unlocked
That's correct, with the Adguard Premium APK full version, you can access the pro features of the app for no cost. Can you imagine, all of these features and protections are guaranteed to you for free! You can protect yourself from straying eyes and intruders looking for vulnerable data.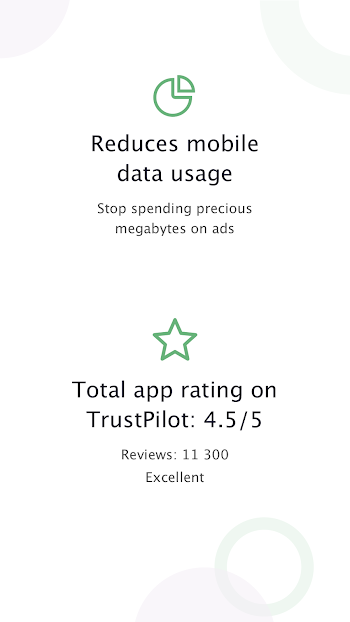 In addition, as an APK file, you get some of the basic benefits included. These would be the compressed size of the file. Furthermore, your installation time will be cut AND you will be able to save a lot of your mobile data and storage space, compared to the original.
So, go ahead and download Adguard APK Pro for Android now! Stop wasting time; as you continue reading, somewhere may already be attempting to access your data.