AC Market APK 4.9.4
Download AC Market APK Latest Version free for Android now. Experience a high-speed user-friendly app store for all mobile users.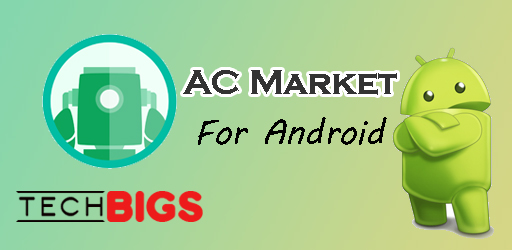 | | |
| --- | --- |
| Name | AC Market |
| Updated | |
| Compatible with | Android 5.0+ |
| Last version | 4.9.4 |
| Size | 35 MB |
| Category | Tools |
| Developer | ACMarket |
| Price | Free |
Have unlimited access to all of your favorite Apps, games, and many more services. Download AC Market for Android now to begin it all! Ac Market is the definitive choice in modified, decoded, updated, and tweaked apps and games around.
Maybe your basic Play Store isn't running fast enough for you. On the other hand, there may be a few apps and games that aren't readily available, due to other circumstances. This can be anywhere from region locks or the app may not have been approved by the respective Store.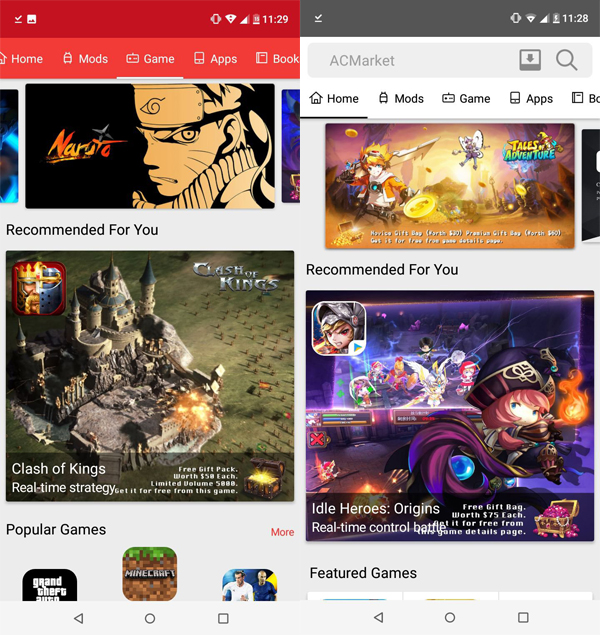 Furthermore, AC gives all users unlimited access to these specific app downloads and installations. Without the use of this tool, you're stuck browsing the web for files of games. This is both tedious and time consuming. Mixing these two aspects together equate to a horrible time in the marketplace.
AC Market Features
So, why would you choose this application over any other store option available? If you already have a perfectly good Play Store, there must be a reason to use AC Market for Android, right?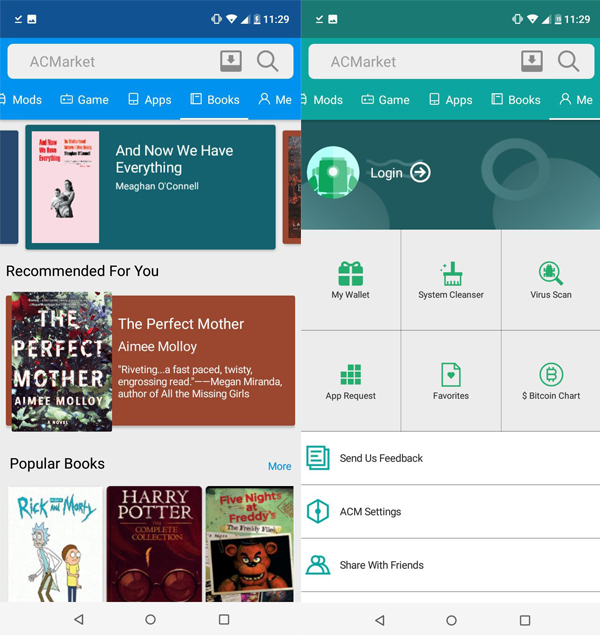 That's the story we are here to tell. Check out all of the different features included, when you choose to install this market. Follow along, and by the end, you'll know why it's almost required to get your hands on this tool.
User Friendly Interface: First of all, the interface is superb. It's easy to understand and use, no matter the education level of the user. Anyone who can at least read at a basic level and easily access all aspects of the application.
Super-Fast Speeds: Not only is AC Market responsive with a highly interactive interface, but the app also boasts high speeds. That being said, your downloads will come swift and easy in comparison to other Play Store options. This is definitely the store of choice.
Welcoming Community: Next, if you ever have any issues when using the application, there is a warm community waiting for you. Joining the AC Market community will introduce you to a plethora of like-minded individuals who are eager to assist you. No matter the problem, the team is always available and ready to take your questions and concerns.
Security: Is the app safe to use? The answer is a whopping "YES"! All Mods and apps on the market have been tested and approved by the AC team. Thus, your safety is always a number one priority, when it comes to downloading and installing apps.
International Service: The Market also supports more than 20 different languages across the globe. To this extent, almost everyone, no matter the region, can comfortably access the application with east.
Approved Ratings: Every aspect of the app has been awarded high ratings and acknowledgement for its competence. AC Market contains a variety of the best (and not so great) games, apps, and even Mods for everyone to enjoy.
All of these different features are just scratching the surface of all the different possibilities available from AC and its team. If you want to experience more of these different areas of the app, you'll need to install it for yourself. That is the only true way to enjoy and understand all features noted above.
AC Market APK Free Download
With all of that being said, you'd be crazy not to use this over the traditional Google Play Store. Getting this version of a Play Store is not only good for the speed of your own Android device. In addition to this, you'll also be able to save a ton of your mobile data and storage space. What would be the point of having an app store if you don't have enough space to even download these games and apps.
At this point, if you aren't convinced to download and install the app, you're a lost cause. Otherwise, hurry up and stop wasting time. Download AC Market APK latest version free to your Android mobile device today. Remember, an entire sea of amazing apps and games are just waiting to be discovered.