A Kiss From Death APK 1.0.4
Love reading novels? What if you can play inside a novel? In A Kiss from Death, you can play an epic world of fantasy where you can date, fight and more!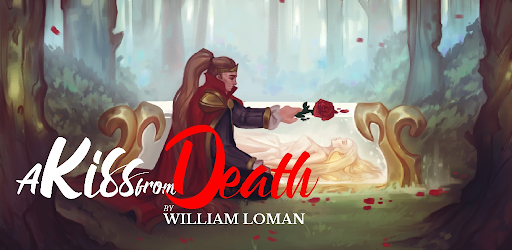 Books have been around for a long time now with the oldest ones dating back to year 618 and 907. There are different types of books today that you can read such as textbooks, novels, non-fiction books and many more. But due to technology, most books today are being made into e-books which you can read via various devices. With these, less and less people are buying physical books since smartphones are more convenient. However, if you want to experience reading and playing at the same time, download A Kiss from Death!
This is a another hit interactive novel from Hosted Games. Here, you can enjoy a novel with over 350,000 words which you'll be able to play on your phone. Like every other e-book, you can freely read in here but this is also a game. This game lets you select different choices in different scenarios thereby making each story unique. You can then fall in love with different races, fight enemies, conquer lands and more!
Interactive Novel
If you've ever read a novel before, then you know how exciting it can be. Even though there are no pictures or videos on most books, a lot of people still enjoy them. Books actually unleash our imaginations allowing us to enjoy the stories even more since we're more engaged with it. But throughout the years, books have evolved into digital ones that we can read with our smartphones today. So, if you want to experience something new, download A Kiss from Death now!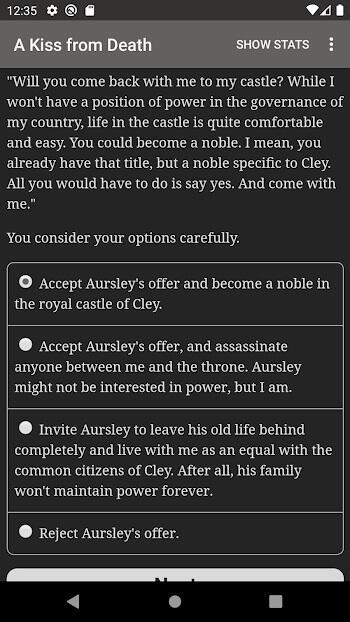 There are many interactive novels available right now that you can enjoy. But this one is unique as it features a 350,000-word novel written by William Loman. Here, you can seek romance with 8 different immortal beings such as a vampire, mermaid, dragon, suit of animated armor, cursed prince, demon, witch, and a cultist. As such, you can explore a vast world today filled with violence, sex, love and different things. Here, you can become a hero by stopping wars!
Enjoy the dark powers that you can unlock as well and explore the vast world!
A Kiss from Death Features
There are so many enjoyable games that can be played right now. With A Kiss from Death, you can enjoy an interactive novel.
Interactive novel – When you think about novels, what are your favorite books to read? There are different genres of books available right now and they all allow us to experience a different world. Books are amazing since they don't even have pictures yet they can paint vivid ones! But with A Kiss from Death, you can enjoy an interactive novel where you can enjoy a unique story. This game features a 350,000-word novel that you can interact with.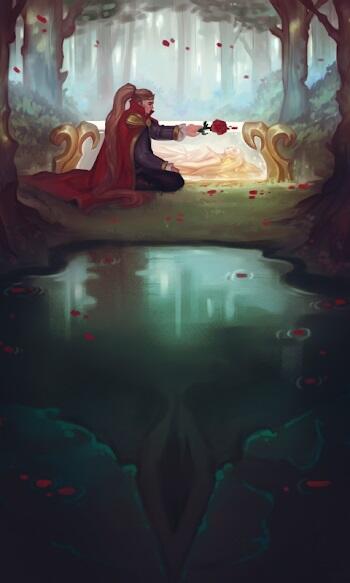 The game is different from any other ones you've played before as there are no pictures or videos here. The only thing you'll enjoy here are the stories that you'll be able to read and enjoy. Then, you'll also be asked to make choices at pivotal areas in the novel which will then lead to a unique story! Enjoy meeting all sorts of people and finding our one true love here. You can also create a unique a character here with a gender you're comfortable with.
Find love – There are so many romance novels you can read today. Romance is only a part of A Kiss from Death in which you can enjoy different partners. Here, you'll encounter many immortals with whom you can share your love with. This includes the mermaid, the cultist, witch, prince a suit of armor, vampire and a dragon. Enjoy different love interests here but you'll only be able to be with one forever! Pick the one you truly love today by spending time with each of them.
Hoard power – This game isn't just romance as it also has a lot of dramatic scenes, action scenes and comedic reliefs. Here, you'll also be able to wield power, influence and wealth as the story unfolds. There are so many choices to make and you can be as rich as you want or as powerful as one can be. Become the ultimate ruler or savior now and enjoy the life you create for yourself here.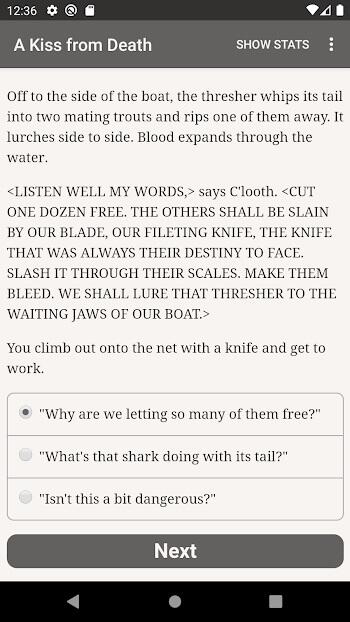 Encounter an enjoyable story – This game lets you enjoy a unique story based on a novel written by William Loman. The novel contains 350,000 words which means you'll play this game for a long time! There are so many twists and enjoyable tales in here that you can play.
Make choices – What separates this game from a normal novel is the fact that you can influence the story! Here, you can make choices that will enable you to change the story.
Download A Kiss from Death APK – Latest version
If you enjoy novels and playing, download A Kiss from Death now and go through a lot of adventures!