Z Escape Mod APK 2.2.3
Do you want to fight against zombies to save people? Download and play Z Escape now and try to save as many people as you can. Unlock weapons now!
We've all watched movies and shows involving zombies as they're all the craze these past years. But what happens when suddenly the world really has a lot of zombies around. Your job will be to ride the helicopter and fight against hordes of zombies! Save many people from the zombies that are pursuing them in Z Escape. The more people you save, the more rewards you can receive!
In this game from Homa Games, you get to be part of the task force that will save people from the zombies. The world has been infected with zombies and all the remaining people are running towards the top of buildings to escape the zombies. You must shoot all the pursuing zombies to save the people so they can climb the helicopter! Enjoy numerous scenarios now.
Fight Against Hordes of Zombies
It's all fun and games when we watch zombie movies and shows. We see a lot of badass protagonists trying to fight against multiple zombies their way. But what if you suddenly get in a world with zombies? In Z Escape, you can experience this as you try to save a lot of people from the undead. Your only job is to use your machine gun attached to the helicopter to help the civilians escape unscathed!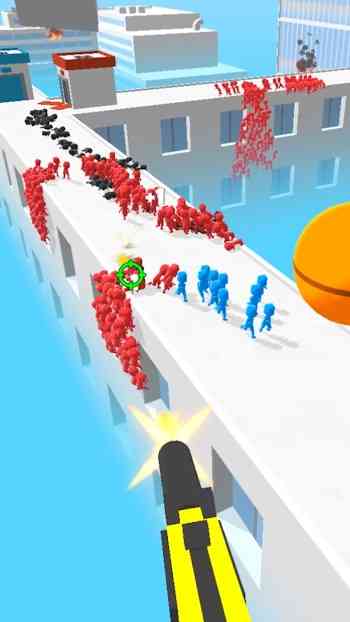 Of course, things aren't going to be easy as there will be hundreds of zombies that will be on their tail. You must then shoot them down and avoid hitting the people. Use your aim to fight the zombies and shoot them. The more people you save, the more you can get as rewards in this game. You can also shoot tanks that are nearby to get a lot of them at once. Then, use your judgment to shoot the zombies surrounding them!
Here, you must be quick and you must be a sharp-shooter. Every life counts in this game as you can earn more if you save more people here.
Z Escape Features
Do you want to be part of a world where zombies are all around? Fight against them and save mankind now in Z Escape.
Help the People Escape – We're all familiar with zombies now thanks to numerous films and shows that have been made. In almost all of these shows, the zombies can easily infect people just by biting into them. But more than that, they're always are attracted to people so they will chase them no matter what. It's your job as a police officer in Z Escape to help save people from zombies! You'll mount a helicopter complete with a machine gun to save the people.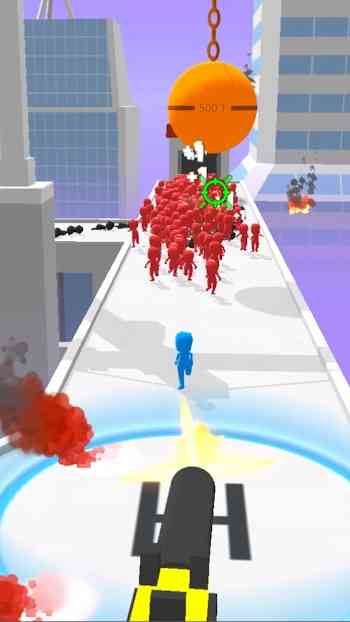 Here, there will be numerous zombies that will chase the people from rooftops. It's your job to escort them safely to the helicopter which means you need to shoot pursuing zombies. This is easier said than done because there are a lot of zombies and they're fast! Use your surroundings and shoot barrels of oil to kill a lot of zombies at once.
Shoot Multiple Zombies – When almost a lot of humanity has turned to zombies, you'll be tasked to save the remaining ones. They have nowhere else to go but the rooftop so you need to act quick! Try to lead the survivors to safety and shoot the zombies that are chasing them. Depending on the level, you might face against multiple zombies from all angles. You must use your quick reflexes and shooting abilities to wipe them all out just until the survivors have boarded the helicopter.
Lots of levels – Here, there are many levels that are waiting for you. Multiple civilians are waiting to be rescued so it's up to you to shoot these zombies down. Lead the people to safety in this fun game that lets you become Rambo! Complete each level to receive insane rewards and unlock many guns in this game. You will encounter many types of buildings with different obstacles to help you slow down the zombies.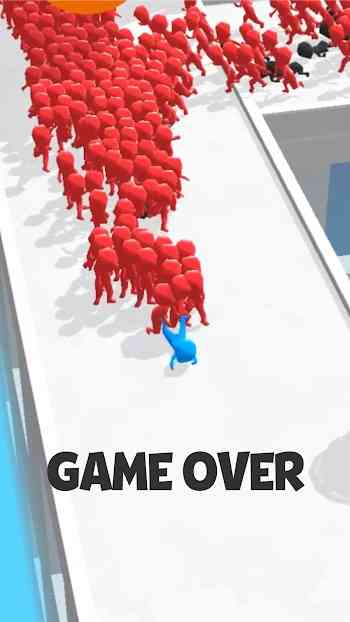 Upgrade time, people and guns – In this game, you'll save all the people from zombies. But right at the end, time will slow down so you have the opportunity to shoot down a lot of zombies. You can increase the slow down time using your money. Then, you can also increase the number of survivors so you can receive more rewards at the end. Lastly, there are a lot of guns you can unlock that are separated with different rarities.
Realistic graphics – Enjoy this fantastic game with realistic graphics now!
Download Z Escape APK
Fight against hordes of zombies now and save many survivors today! Download Z Escape and enjoy now.