Yacine TV APK Mod 3.0 (No Ads)
Download Yacine TV Apk Mod Latest Version Free for Android. Watch Live TV like BEIN Entertainment, France Channels, MBC, Sports, and more. Yacine TV is easy to use.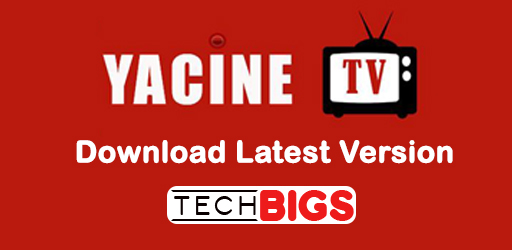 | | |
| --- | --- |
| Name | Yacine TV |
| Updated | |
| Compatible with | Android 5.0+ |
| Last version | 3.0 |
| Size | 5 MB |
| MOD | No Ads |
| Category | Entertainment |
| Developer | Yacine TV |
| Price | Free |
Entertainment continues to take new turns, especially in its delivery and how people access it. The use of mobile devices to watch Live TV is no longer a new thing. When you look at the internet, you will notice that there are so many apps to use. This high availability is because people are constantly in search of new offers.
The use of phones to get entertained can be attributed to many things. However, the major reason is the convenience, accessibility, and ease it offers. People can now watch their favorite channels and shows from any part of the world and anytime. You don't need your TV set to achieve this.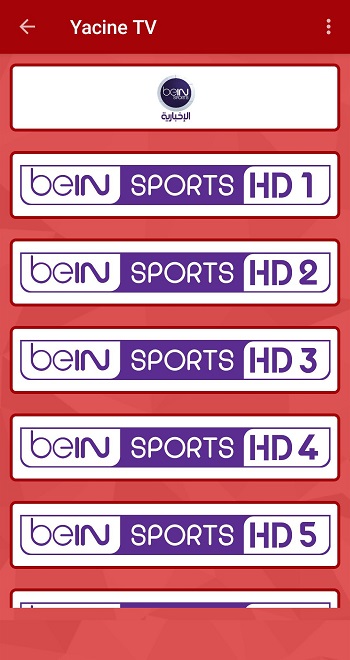 Ever wondered what it's like to have access to different channels on your mobile device? Even though there are currently different apps with this offer, not all of these apps are reliable. Yacine TV is not like anything you've used in the past. You'd learn more about its uniqueness and features as you read on.
Yacine TV is an Arabic app where people can watch Live TV on their mobile devices. This includes BEIN Entertainment, France Channels, Sports, MBC, and other interesting channels. Unlike other apps, Yacine TV does not require the installation of a third-party player. Another amazing thing is that the app is easy to use.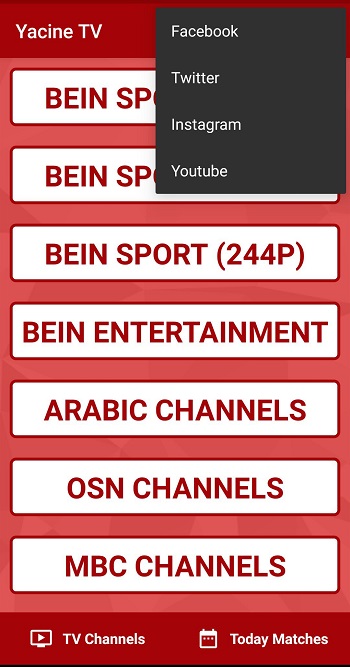 Now you can watch live soccer matches and more. You don't want to miss the ease and convenience that is offered by Yacine TV.
Features of Yacine TV
Before using this app, it is important to know the features it offers. Yacine TV has so many awesome features, which is why you should install it on your device without hesitation. Here are the features that make Yacine TV unique:
Live channels: It has a long list of Live Channels for users to watch. The choice is yours to make, and you can select from these channels as you enjoy unmatched entertainment.
Easy to use: Yacine TV is easy to use, and users learn it within a few seconds. The simple design enhances the ease of use.
Compatibility: A major drawback with most entertainment apps is that they are not compatible with different devices, especially Android devices. This is another factor that makes Yacine TV stand out. It works well on all Android systems. Therefore, you have nothing to worry about.
Best Quality: There are different channels to watch, including beIN Sports and other sports channels. What's amazing is that these channels offer the best quality for users to enjoy.
Here are some Hidden Contents and other features you'd enjoy:
Chromecast and DLNA Supported
A new design that gives the channels a different look
Live Event, and more.
Reasons to Install Yacine TV
These reasons will clarify your doubts if you are not sure whether you should install it or not. The features mentioned above are unique, and you won't find them in other options. You can use Yacine TV on different gadgets, including Tablets and smartphones.
Not every entertainment app provides a website, but Yacine TV has its own website. There are so many things you can do through this site. You'd also find different English speaking content, even though it's an Arabic app.
Download Yacine TV now to enjoy plenty of entertainment and sports.
How to Install Yacine TV
You should be eager to install this app after reading the article to this point. Yacine TV is not currently available on Google Play Store. Therefore, you'd need to download it from an external source. Most users are skeptical about doing this for security reasons and to avoid malware attacks.
Visit the official website of Yacine TV if you want to download it. You'd also find a safe download link below where you can download the Apk. Install Yacine TV on your device as soon as you have downloaded it.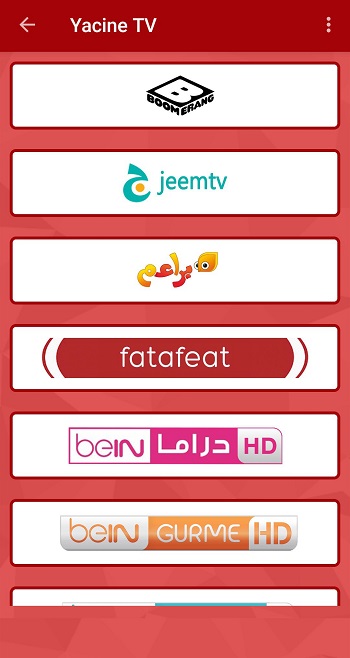 Enjoy endless entertainment with Yacine TV.
Yacine TV Mod Apk Free Download
You can get the best experience by using the mod apk that we provide. There are more enhanced features that you'd like in this version. Here are the mod features:
X86 and Arm support
Annoying and useless service have been removed
Ads were removed
Full-Screen problem fixed
No external player needed
Download Yacine TV mod apk for free and enjoy all the features it offers.
Conclusion
There are different entertainment options, and you can use anyone. However, the experience you'd get when you use Yacine TV is rare. Only Yacine TV will let you enjoy the features mentioned in this article for free.
Download the latest version of Yacine TV to enjoy endless entertainment.
Frequently Asked Questions
Want to know more about Yacine TV? Here are answers to some questions people ask:
Is it safe to download Yacine TV from External Sources?
Yes, you can download Yacine TV from external sources since it is not currently on Google Play Store. However, when downloading from an external source, it is important to ensure it is trustworthy. You can download Yacine TV from the official site or through the link we have provided.
Can I install Yacine TV on any device?
Yacine TV can be installed on any Android device. It offers wider compatibility so that different people can use it. Yacine TV will work on your phone irrespective of your Android OS. The amazing thing is that it works fine on all devices.
What are the available channels on Yacine TV?
There are different channels for users to enjoy. You can watch Live TV, sports, and more through these channels. Yacine TV also offers English content, even though it's an Arabic app. The channels on Yacine TV include OSN Channels, ALKASS Channels, beIN Entertainment, BEIN Sport, MBC Channels, and many more.
Explore these channels and enjoy the best form of entertainment on your phone. Yacine TV is for you, and you should download it.