Xtreme Motorbikes APK 1.5
Are you in love with motorcycles? Download and play Xtreme Motorbikes APK today to drive your dream motorcycles, customize them, and race in different tracks now!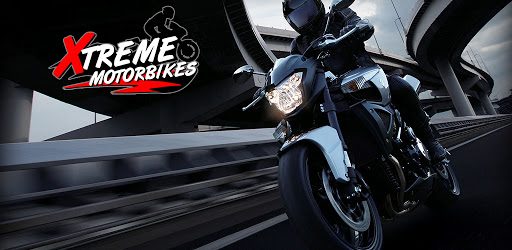 Motorcycles are the second most popular vehicles aside from cars. They allow you to easily squeeze through traffic and you can get on your destination faster usually. Aside from that, they're so amazing to drive and they're powerful enough to rival supercars. If you're looking for the perfect motorcycle game, download Xtreme Motorbikes today!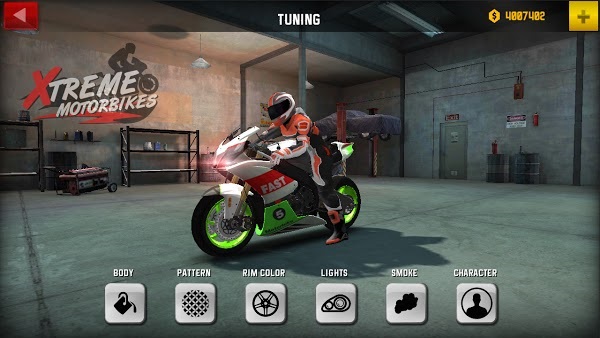 More than 500 thousand people have already enjoyed playing Xtreme Motorbikes. With numerous bikes available, you can ride till you finish all the levels. Race in different terrains and with different challenges. Enjoy different and powerful motorcycles from different brands. The engine sounds are realistic and so is the graphics. Overall, you'll enjoy a realistic gaming experience with bikes in this game.
Ride Your Bikes
Bikes look dangerous to ride for the uninitiated but they're extremely fun for the fans. They can get you faster to your destination and they allow you to enjoy the breeze. You don't have to worry about traffic if you're riding a motorcycle which is why it's the primary mode of transport of many people around the world. But if you'd love to race using one but you don't want to bear the risks of doing it in the real world, why not play Xtreme Motorbikes instead?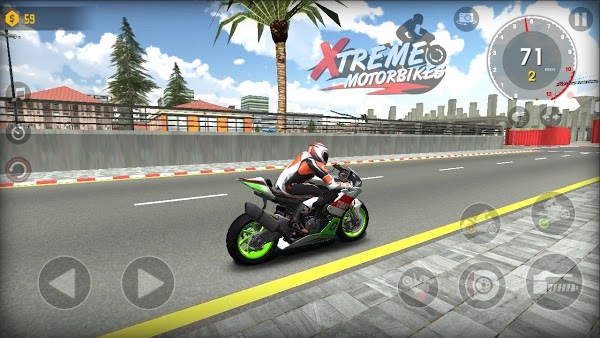 This game allows anyone to ride motorcycles as much as they want! There are more than 20 powerful ones you can unlock in the game. You can even customize them with exclusive paint and different rims. Enjoy different tracks around the city and complete events. There are different realistic sounds that the game gives out for the players to enjoy. You can even change your rider and passenger if you like! Tests out your motorcycling skills on the city now!
Features of Xtreme Motorbikes
There are many motorbikes on the road all the time. They are fast, loud and so cool to see. If you think this too, then you should download Xtreme Motorbikes now.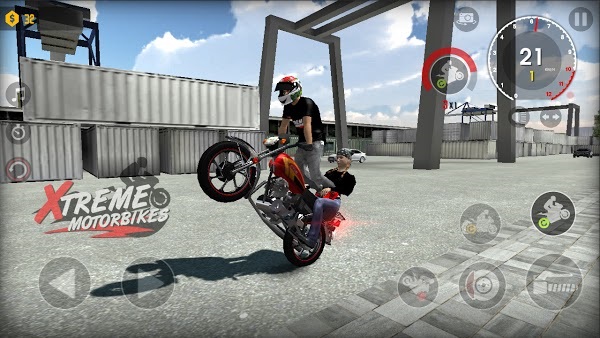 Drive around the city – Motorcycles are always on the road no matter the country you're in. They're a quick mode of transport and they can be fast as well. If you love bike racing, you've come to the right place! Normally, you can't ride your bike in the city that fast unless you're on a highway. But even in the highway, there are speed limits imposed. If you want to drive without limits, then download Xtreme Motorbikes now. This game allows you to drive around the city without regrets! But you need to be careful as well as there are cops here too! Evade them and go to your events.
Complete different events – In this game, you just need to complete events. You will be asked to race around the city as fast as you can and go on touchpoints. As you finish them, you'll be rewarded with money. But more than that, you can enjoy roaming around the city as you like as there's not much traffic. And there are a lot of ramps scattered around the city that allows you to do insane tricks! Complete insane events around the city and earn some rewards!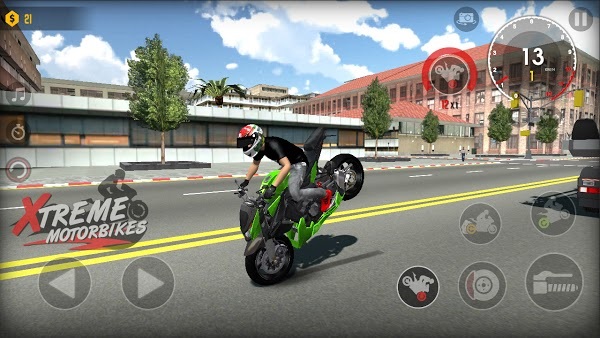 Over 20 powerful bikes – There are a lot of motorcycles you can unlock in Xtreme Motorbikes. In fact, there are more than 20 in existence that you can use. They each have different horsepower, engine, style, brand and awesomeness to them. Unlock your favorites by completing different events throughout the city and getting money. You can then use your money to buy them in the shop.
Customize your bikes – One of the joys of owning a motorcycle is customizing it. Here, you can freely change the paint, rims and many more parts. Make it look like your own! You can also change the rider and even passenger.
Great graphics and controls – This open world bike game is as realistic as it can be. From the engine sounds to the tire sounds – you can enjoy a whole new experience!
Download Xtreme Motorbikes APK
Want to experience an open-world motorbike game? Download Xtreme Motorbikes now and impress everyone!
Similar racing games: Asphalt 8 and Beach Buggy 2 APK