Wrestling Revolution 3D APK 1.720.64
Download Wrestling Revolution 3D APK – latest version – Free for Android if you want to try your hand at wrestling professionals. Create difficult combos and knockout your opponents!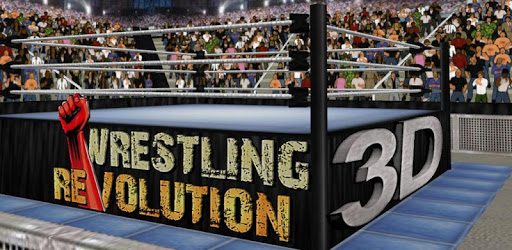 | | |
| --- | --- |
| Name | Wrestling Revolution 3D |
| Updated | |
| Compatible with | Android 4.0+ |
| Last version | 1.720.64 |
| Size | 36.19 Mb |
| Category | Sports |
| Developer | MDickie |
| Price | Free |
| Google Play Link | air.WR3DFree |
Wrestling is a popular sport that receives millions of viewers worldwide. Although they are generally scripted (WWE), they provide quality entertainment for all. But if you want real wrestling, there are plenty of places you can watch such as the Olympics. Since wrestling is so popular, there have been numerous movies, shows and games made from it.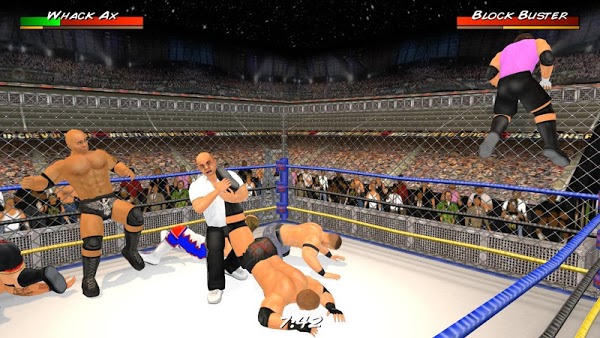 Wrestling Revolution 3D is a wrestling game developed by MDickie. It has over 50 million downloads in Google Play Store alone which vouches for its popularity. In this game, everything you love about WWE is present. You can play a bunch of different characters, perform awesome moves and show to the world that you're the best! Read on to know more!
What is Wrestling Revolution 3D?
What makes WWE so popular even when it's an open secret that it's scripted? Even though the wrestlers already know the outcome before they even fight. Why is it that they are still performing at such a high level? What makes fans crazy about this sport?
Whatever the reason is, one thing's for sure. Wrestling may be scripted but the physical aspects of it aren't. They still punch, kick, and grapple each other genuinely. This is why Wrestling Revolution 3D is such a spectacle to play. In this game, you can do all sorts of things such as performing different combos that will leave your opponent begging for his life. In here, it's ok to do all sorts of things as it's just a game. The graphics may look outdated but don't let that fool you! The gameplay is more than enough to compensate for this. Read on to know more.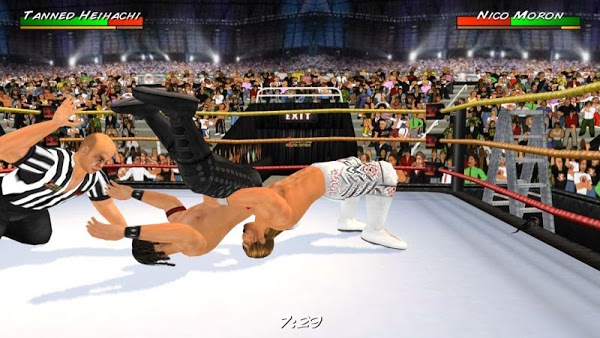 Features of Wrestling Revolution 3D
Wrestling Revolution 3D isn't your typical wrestling game. In here, everything is permitted! You can use boxes, chairs and even your belt to fight opponents! Here are its features:
Cast of characters – What makes WWE such a popular show is the superstars themselves! If you're a fan of the show, you'll love Wrestling Revolution 3D! In here, you get to fight against familiar names such as Angel Dust, Demento, Danny Might and many more! There are plenty of superstar wrestlers you can fight and exchange blows with. There's no shortage of excitement in Wrestling Revolution 3D. You can even collect them to fight other strong opponents!
Modes – In Wrestling Revolution 3D, you can select 2 game modes: Practice Mode and Competition Mode. In the practice mode, you can play your heart out and test out your moves. Then after practicing, you can now enter the Competition where you'll fight countless wrestlers to prove your worth. Move your way up the rankings by beating superstars left and right!
Customization – In Wrestling Revolution 3D, you can customize a lot of things such as the arena, characters and settings. In the arena, you can customize the shadows, crowd details, and the size of the arena. You can also customize your character down to its last details such as length and hairstyle.
Graphics – Wrestling Revolution 3D offers exciting gameplay in 3D! You can roam around the ring and also outside of it if you so choose just like in WWE. Play like there's no tomorrow as you create combos and defeat superstars to claim belts!
Controls – In Wrestling Revolution 3D, the controls are as straightforward as it can get. You will see the movement buttons on the left side and the attack buttons on the right. It would take time to get used to the attack buttons to create combos.
Wrestling Revolution 3D APK
Wrestling Revolution 3D is an epic wrestling game for WWE fans! If you want to unlock everything instantly, download the !