World of Tanks Blitz APK 10.0.0.910
Tired of the same old PVP shooting games? Try World of Tanks Blitz now where you can customize your tank to fight against real players and get lots of rewards!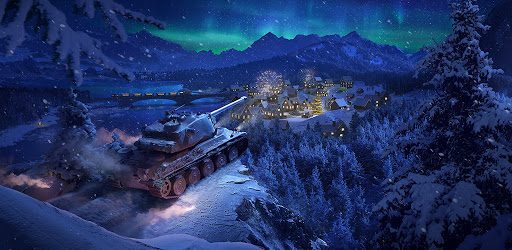 Tanks are the ultimate vehicle when it comes to wars. They can immediately cover a lot of ground and they have a high firepower. This is why almost every army in the world have plenty of battle tanks that are readily deployable in case of emergencies. If you love tanks, download World of Tanks Blitz today!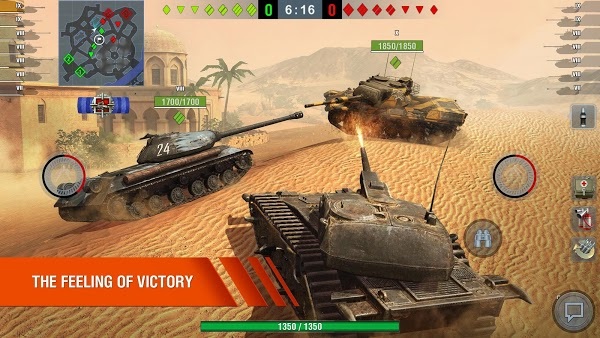 Almost a hundred million Android gamers have become addicted to the awesomeness of this game. In this PVP shooting game, you'll create and customize your own tank and go in tank battles that features real players around the world. There are also endless upgrades and customizations that you can do with your tank! The more you win, the more gold you can get so you can become more powerful. Play with friends, neighbors and random people now!
Tank Wars
Have you ever watched war movie or show and felt astounded by the tank battle scenes? These scenes always provide the best action sequences in the whole movie. If you love tanks, then you should play World of Tanks Blitz now! This MMO PVP game allows you to fight in a 7x7 format. Play with allies and dominate the battlefield!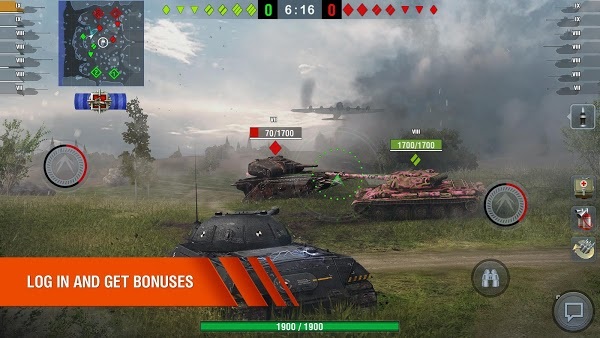 At first, you'll practice how to maneuver tanks and to shoot using them. Then, you'll be pitted in an action-packed battlefield filled with other enemies. After winning, you can then buy upgrades and customize the different parts of your tank. You can change the equipment, add camouflage, and buy consumables. But after you earn certain XP and gold, you can also choose from over 400 powerful tanks! These tanks are categorized starting from Tier 1 to Tier X! There are also different maps to play in and you should use the terrain to your advantage while fighting.
Features of World of Tanks Blitz
Tanks are necessary machines in wars. They provide a lot of support for ground troops and they deal massive destruction to enemies. Here are the features of World of Tanks Blitz.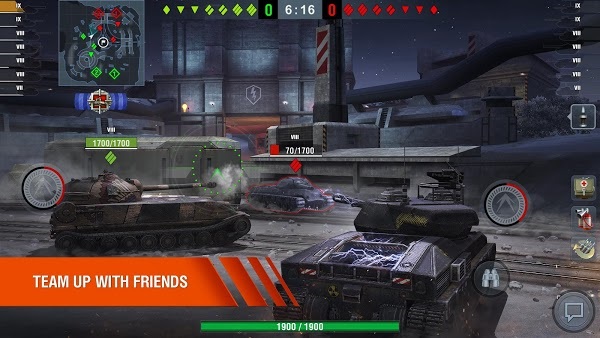 Fun MMO PVP – There are many PVP and MMO games available to play right now. Yet only a few focuses on tanks. They're mostly shooting and RPG games that involve the typical elements. But what if you had a game where you can play as a tank against other tanks? World of Tanks Blitz is exactly a game like that! In this one, you will fight against other tanks in teams. Annihilate the enemies by having the best strategy and securing the enemy's base! There are many fun action-packed scenes that can happen in the game. Take cover in the walls and fight your way through.
Over 40 Powerful Tanks – In the game, there's no tank battle that's the same! There are literally over 40 tanks to choose from. They are each categorized in the following rarity starting from Tier 1 to Tier X. As you level up, you'll have the opportunity to unlock many tanks! Show off your power and pick a tank that suits your style and personality.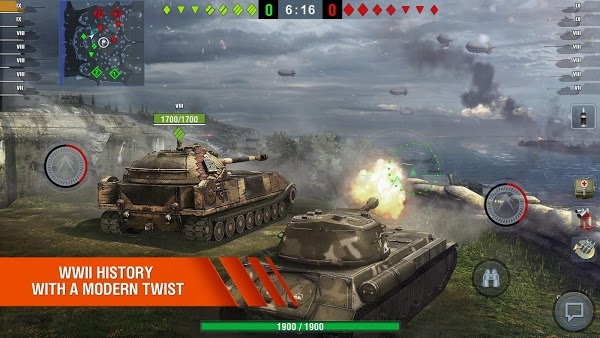 Upgrades – As you win more PVP battles, you'll receive XP and gold. In World of Tanks Blitz, you can upgrade a bunch of things on your tank. Aside from the tank itself, you can change a lot of the equipment, guns, and even add a camouflage. There are a lot of things you can customize to match the battle type and the level of enemies you'll face. Keep winning and upgrading to climb the leaderboards!
Fight against real people – Although it's a good practice to fight against AI tanks, nothing beats fighting with real people! Show off your might against real people all over the world. This is a different type of multiplayer shooting game.
Maps and rewards – There are over 25 battle arenas and they have their own features. Take cover while shooting the enemy tanks. There are also a lot of daily rewards waiting for you and in-game events.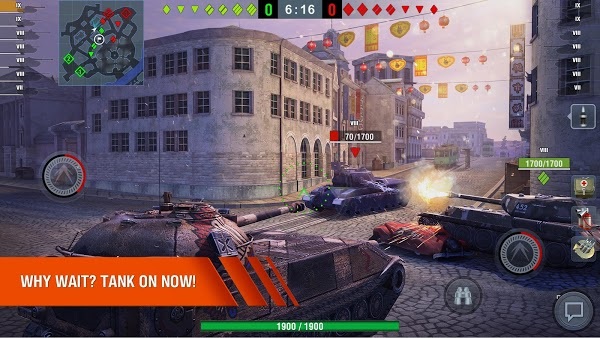 Clans – Don't be a loner! You can form or join a clan in World of Tanks Blitz. Play with a friend or create a platoon and go on games together. Participate in tournaments to win exciting prizes. There are so many things to do together.
Action-packed graphics – The game provides the most realistic tank gaming experience you can ever have! From the tank designs themselves to the battle arenas – no detail has been left behind.
Download World of Tanks Blitz
Want to have the ultimate tank battle game? Download and play World of Tanks Blitz today and get a taste of a real battle!