World Cricket Championship 3 - WCC3 APK 1.8.4
Download World Cricket Championship 3 APK – latest version – free for Android now to get early access to the world's biggest cricket game on mobile about to drop.
Live out the most incredible cricket experience on mobile. Download World Cricket Championship APK for Android now to bring the sport to life right in front of your eyes and enjoy intense games of cricket on mobile.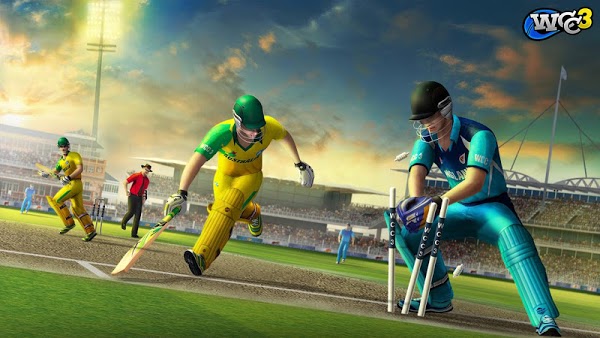 The World Cricket Championship (WCC) series on Android and iOS has set the standard for what a mobile cricket game should hope to achieve. With CGI used heavily in the production of the game, the final result is a sports game that looks more realistic than most – and could easily pass as a console game.
On top of this, professional commentating from Australia's legendary Matthew Hayden in English and India's own Aakash Chopra in Hindi, you'll be able to enjoy the game like it's the real thing. WCC3 APK is the cricket game that fans are anticipating more than any other right now.
Best cricket game for Android
Following the success of WCC2, fans have been awaiting the next installment of the series. Now you can get exclusive early access to the game for free. You'll be able to play in all new stadiums that have different dimensions for the first time, further increasing the complexity and depth of the game.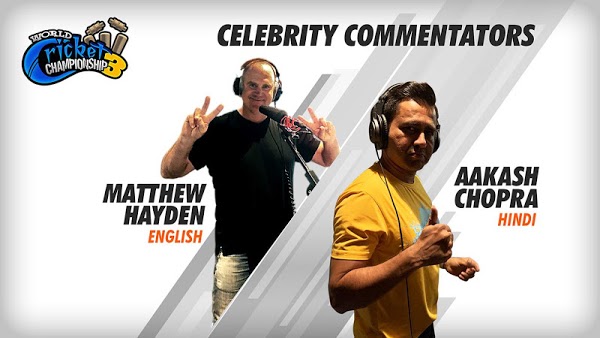 Play in all roles
You'll get to experience being a manager, coach, captain, and player in this all around epic cricket game. Test your skills in each role and gain a comprehensive understanding of the challenges presented to each person in the cricket hierarchy. Every person has their role to play, take the challenge on and do your best in each field.
New multiplayer action
Challenge your friends to prove you've got the salts to compete in the big leagues. As with any sports game, the biggest challenge is to play against other people online. This is where you really get to prove that you've got what it takes to bring down your opponents.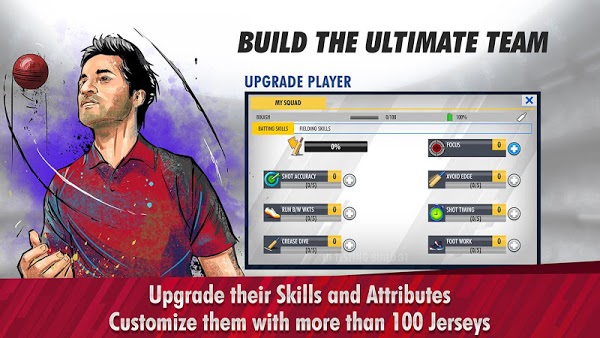 Advanced AI
The AI in the game has been greatly improved since WCC2, meaning the challenge is now stronger than ever and you'll have to really push yourself to overcome the new obstacles in your path.
Build your own team
As the team's manager, you'll be able to build your very own dream team and make use of the player upgrade cards to improve your players' abilities in 18 unique fields. This allows you to create batsmen who can specialize in slogging, pinch-hitting, and quick singles, as well as fielders who can run with dazzling speed and throw with incredible accuracy.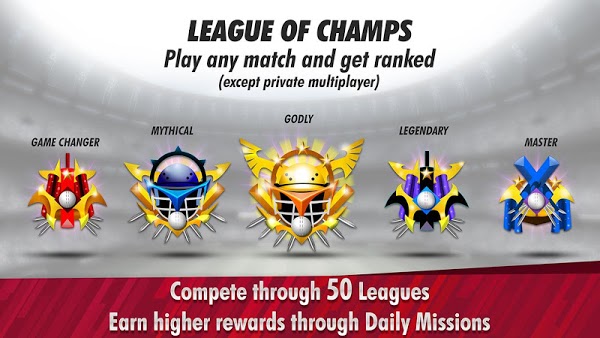 Intuitive batting controls
World Cricket Championship 3 APK now allows you to bat with awesome new controls, including shot placement, footwork, and more. You'll have to balance your power with accuracy and you'll be able to take advantage of new dive, loft, and defend mechanics to further develop your play-style.
Epic new bowling
As well as introducing new batting techniques, you'll also be able to take full advantage of new bowling controls that allow you to add spin, swing, pace, and pitch shot to your bowling. Fielding has also been made more intuitive and exciting than ever before, with coordination between bowling and fielding reaching new depths.
Rise in the ranks
You'll have plenty of opportunity to put your skills to the test and show off what you've got with the various game modes, including League of Champs, where you get to face off against other players online and climb the international and regional leaderboards. Top spot is an honor and you'll find the competition to be exceptional. Have you got what it takes?
Download Cricket World Championship 3 APK for Android
Ready to put your skills to the test and take on other players from around the world? Download Cricket World Championship 3 APK now to get early access to the world's most highly anticipated cricket game.