Warpath APK 8.20.62
Download Warpath APK Latest Version Free for Android to enjoy the intense battle experience. Use the unlimited money in the latest version apk.
Warpath is an action and strategy game from LilithGames. The game is rapidly becoming popular, and it already has about a million installs on Google Play Store. Warpath is an engaging game, and you'd never want to stop playing the game. There are so many interesting things for you to enjoy in this game. Download Warpath to start enjoying all the features it offers.
Do you have what it takes to stop evil from reincarnating? Then you should download this game to unleash your skills. The obsessive and sickening training rituals and brainwashing practices of evil are aggravating. So many innocent lives have been lost, and the barbaric army continues to gain power.
A commander is needed to lead a unique and reliable Warpath to justice and freedom. Can you be that commander? You'd need to train and equip your army with strong weapons and ammunition. In this game, a strategy is very important.
Download this game without hesitation.
Key Features
There are so many interesting features to enjoy in this game. Here are the main features the game offers.
Your Army
In this game, you'd create your army. The important thing is to upgrade them and max out every unit. Warpath also offers a WW2 arsenal for you to lock and load. The goal is to get your army ready to fight on the global battlefield. One of the interesting things about the game is that you can customize your units. You can do this by disassembling, assembling, upgrading, and modifying your weapons.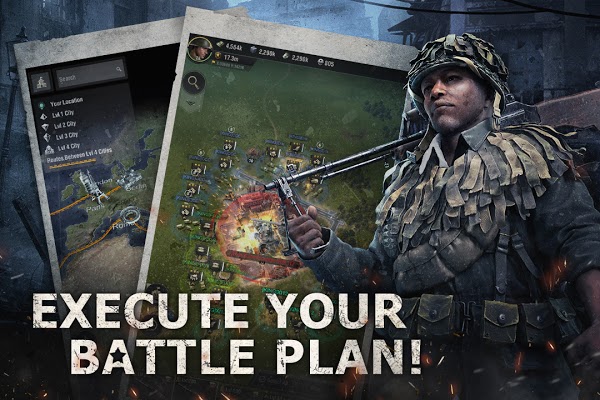 Download the game now to choose your infantry, artillery, rocket launchers, tanks, tank hunters, and more. There is an endless battle array for you to experience in this game.
Global Alliances
Another amazing thing about the game is that you can join global warriors in different parts of the world. You can collectively unleash your strategy against enemy targets. Expand your territory in this game, and occupy different places.
Can you reign supreme on the battlefield? Mount more forces and gain strength against your targets.
Historic Campaigns
This game has so many interesting features, and this includes the real campaigns it offers. You're to command your units and send them through urban landscapes and difficult terrains. The aim is to track and defeat all your enemies.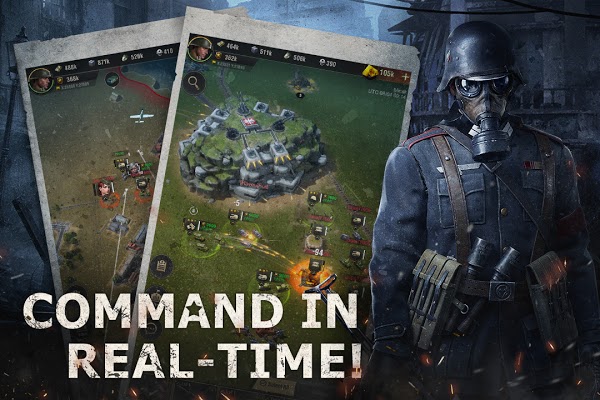 It is worth mentioning that you'd meet different allies on the way. This will help in making the gaming interaction more dynamic, and completing missions will be easier.
Engaging Storyline
Warpath offers a super engaging storyline you can't resist. It features a compelling plot with the chapters taking place in different directions. The plot is enticing, and this is coupled with the cinematic gameplay it offers.
Download the game now to unlock different features, and experience more dialogues as you battle.
Charming Characters
There are different characters in the game, which is part of what makes it interesting. You'd get a personal touch from each role in this game. This includes the Eruptor, the seasoned Jack Spanner, the beautiful Adjutant, the caring Angel of light, and more.
Warpath Apk Free Download for Android
Download the latest version apk of this game for free to enjoy all the features it offers and more. Download Warpath Apk to start enjoying the enhanced features
Conclusion
Download the latest version of Warpath on your device to defeat dark forces.