VVM APK 5.37.8.83571
Do you want to have an attractive voicemail app? Download VVM now to enjoy a voicemail app with photos of your contacts. Access all your voicemails here!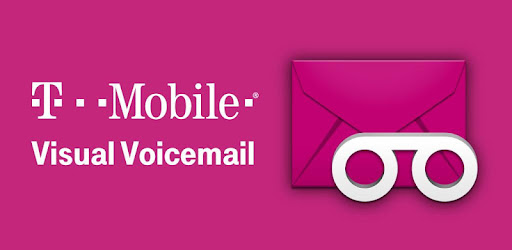 Phones, in general, have changed the way we communicate forever. We no longer need to send in a letter and expect a reply in weeks or months. We can now send messages or call someone in a few seconds, thanks to smartphones today.
Aside from that, we can also leave a voicemail that records your message to a specific person when they can't be reached. But if you're tired of your boring voicemail today, you should download VVM!
Simply put, this app lets you enjoy a voicemail app that allows you to put photos in your contacts. Freely personalize each contact's image, name, and number today so you can access them all neatly in one place.
This app provides you a great visual representation of your contacts in one place so you can access them. Plus, you can turn any voicemail into the text to read it as a super convenient message. Overall, it pastes to have this app on your phone!
An Intuitive Voicemail with VVM
There are many phones available today with different brands, features, aesthetics, and even functions. But the most common type is the smartphone which lets you do a lot of things aside from communication. Today, you can enjoy streaming movies, playing games, shooting photos, editing videos, and many more.
But one of the primary functions of a phone today is for communication which allows you to message, call, and even chat. So, if you're bored of your default voicemail feature, download VVM now!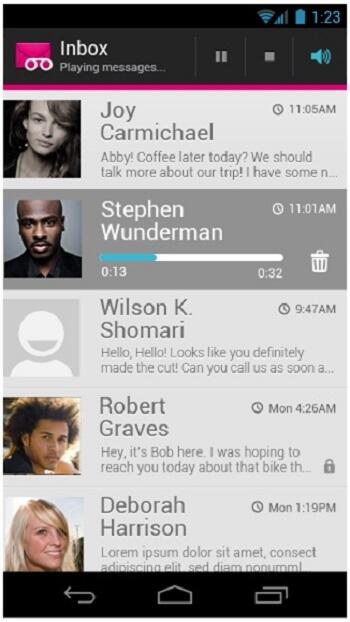 Published by T-Mobile USA, this is an app that provides you a way to access all of your voicemails in one place! With your phone's default option, you can access your voicemails in the dialer app.
But here, you can enjoy a visual voicemail that will allow you to customize your contacts. You can then assign a photo for each contact which will help you quickly identify them. Plus, you can customize their name, number, and other details.
With this app, you can also identify possible scammers and even block them. You can also manage your inbox and call your contacts immediately.
Capabilities of VVM
With so many apps out there, VVM is one that you'll need. This is a visual voicemail that allows you to manage your contacts!
Goodbye, boring voicemails – Do you use your phone a lot these days? If you do, then this is entirely normal as many people have turned to these devices for many purposes. We no longer need to use many devices now since a smartphone is capable of so many things.
But one of its primary functions is to allow us to call, message, and chat with our family, friends, co-workers, and more. That's why if you're still using the default voicemail, then ditch it now!
What you should use instead is VVM which is a visual voicemail from T-Mobile. This app allows users to access all the voicemails in one place and freely customize the contacts. Users can add photos for each contact, so they are easily identifiable.
You can also listen to any voicemails in a few taps and respond with either a call or a text message. Most importantly, you can block unknown numbers and potential scammers!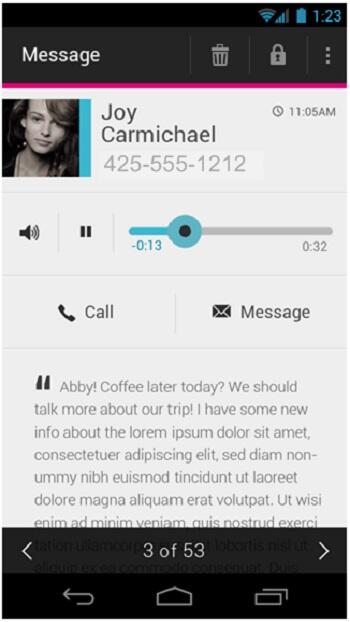 Add photos to contacts – Most people today have network carriers that have a voicemail function. We use voicemail, so we don't need to text what we have to say if the person we're calling is busy. So, if you're bored of the usual voicemails, you'll need this one!
This app allows you to freely add photos to your contacts so you'll see them when you listen to the voicemails. Moreover, you're able to customize their names and number easily here.
Listen to voicemails and respond – If you're busy and can't listen to voicemails manually, VVM makes it easy for you!
Here, you can enjoy listening to all your voicemails in one place, so you don't have to do it manually. You can either choose to ignore the call, call back or message them! The options are listed on the screen, so you can easily do it.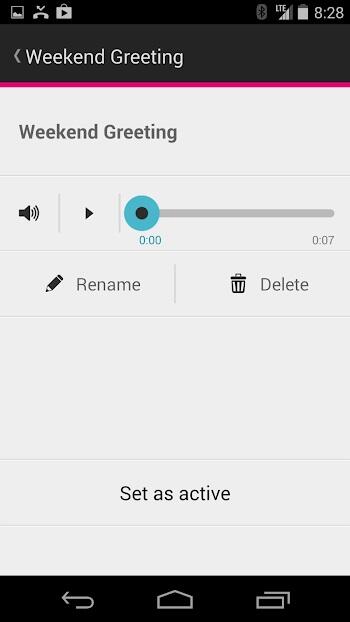 Voicemail to text – Another advantage of having VVM is that it allows you to convert the voicemail into text!
This Voice-To-Text feature is available for premium accounts. Here, you can easily read the call, so you don't have to listen to it or if you're having trouble making the words.
Block and report call – VVM is also capable of blocking numbers for you! Get rid of unwanted callers now and possible scammers. You can even report the scam calls that you're getting!
Download VVM APK – Latest version
VVM is a visual voicemail app that's the best for your phone! Add some style and convenience to your phone now.