Voloco APK 8.9.1
Download Voloco APK Latest Version free for Android and enjoy hassle-free voice processing. The app offers automatic voice tuning and harmony to ensure topnotch audio.
Voloco is a dynamic real-time voice processor that is automated to tune your voice and harmonize it accordingly. It has an easy-to-use interface and numerous topnotch features that'll give your audio an irresistible feel.
When you get the app, you'll be required to select a song from your collection or access the free beat library by Volcano. You'll then sing and the app will detect your key and tune your voice to rhyme with the key! The entire process is automated, which makes using the app a breeze.
If you a music lover, you should download Voloco for Android and access all the apps benefits through your mobile device.
How to Get Voloco
Voloco app is readily available in your favourite games and apps sites, including Google Play Store and App Store.
As such, you should access these sites, search for Voloco in the search bar, and download it. Once the downloading process is complete, you should navigate to your downloaded files and click on Voloco file.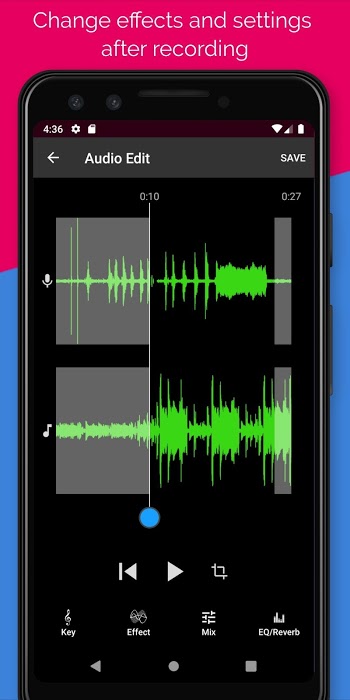 When prompted whether to download, you should click YES. This will start the installation process which will take a few seconds. After the installation, you'll be free to access the user interface and apply all the apps features.
How to Use Voloco
Voloco comes with numerous beats to give you a wide collection to select from. Scroll through the beats library to listen and select the one that suits you the best. If you don't find your ideal beat, you can always upload a beat directly from your device.
Once you get your ideal beat, you should select the enter button to start the recording. Interestingly, this app allows you to either record your beats in audio or video form.
Additionally, Voloco has numerous effects that you can use to achieve your best tracks. Just make sure that you sample as many as you can. The premium Voloco will have up to 40 effects for your consideration.
After recording your beat, you can use the vocal synch to line up the vocals with the beats. This way, you can be sure that you'll get flawless tracks. After you're certain that you have your ideal track, you can share it with friends!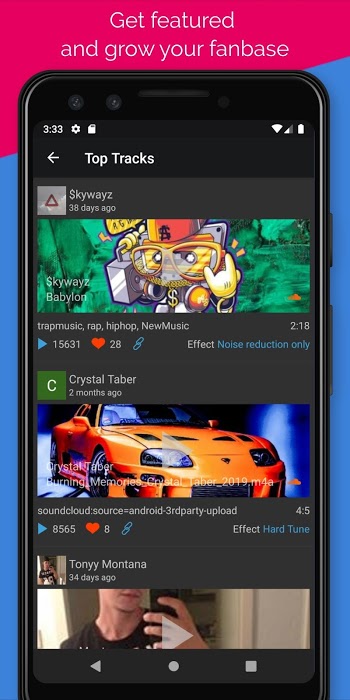 Here are a few more unique features:
Easy to Share. After creating your best videos, you can create a video selfie and post it on your Instagram page. Ensure that you tag your friends, who may in turn help in spreading your video to a larger viewership.
Ability to Export. You'll be able to export your vocals to another platform and continue with your work there.
Well-Equipped Beat Library. You'll have access to numerous beat to sing or rap over. Additionally, you can see some of the topnotch tracks that have been completed using Voloco.
Dynamic Presets Available
Voloco has approximately eight effects including:
Starter. This has a vocoder, noise reduction feature, two flavours of auto vocal tune, and harmony preset
Modern Rap 1. Allows you to add stereo thickness and width
Modern Rap II. Offers extended harmonies ideal for ad-libs
P Train. Ideal for RnB and rap since it has superb pitch correction features
Bon Hiver. Has excellent harmonies and auto vocal tune
Others include 8 Bit Chip, Duft Pank, and Sitar Hero.
Download Voloco APK for Free - Latest version
Also, you'll enjoy more tracks in the library coupled with ad-free video processing.
If you love music, then you should consider downloading Voloco. The app will help you process your vocals to achieve professional-level music.