BandLab APK 10.60.5
Do you want to create music today? Download BandLab and enjoy making music today. There are many features here that you can use to create your music.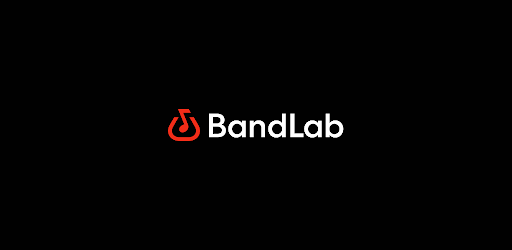 We listen to a lot of songs nowadays as thanks to these; we can express ourselves. There are plenty of artists, composers, and musicians today that are constantly producing pieces for us. We can enjoy songs since they allow us to listen and express our moods.
But more than that, songs allow us to relate and have fun whether we're listening or creating our music. With BandLab, you can have a music recording studio and social network app today!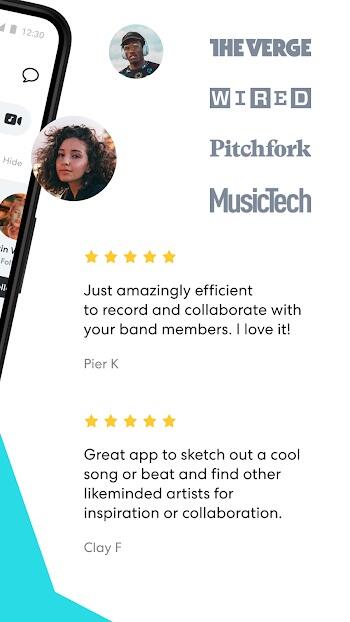 BandLab Technologies published this app, and it's being used by thousands of people today. You don't need to have complicated software today to create music when you have this app. You can easily create music on the go, thanks to a slew of features available here.
There's a Sampler where you can create different sounds from instruments. Then, there's also the Looper, Creator Kits, Presets, FX, and many more. You can enjoy a host of tools that you can freely access here!
Create Music with BandLab
We can enjoy life more today thanks to a lot of inventions like music. Music is like our universal language in which allows us to convey our feelings to others through melodies. With music, we can feel different emotions thanks to the lyrics and the songs that we hear.
This is why plenty of artists worldwide are creating music in the hopes of becoming big one day. Whether you're an aspiring musician, singer, or producer, you can use BandLab today to make music!
With this app, you don't need complicated instruments and a physical studio to create music. It would help if you had your talent, idea, and this app to create music that you can share with the world.
With this app, you can record audio and play instruments simultaneously so you can preview what the song would sound like. Feel free to access various tools like AutoPitch and many FX today so you can improve your voice.
You can create tons of beats with curated packs, and you can access many tools as well. This is perfect for beginners and advanced musicians!
Highlights of BandLab
If you want to create songs, then BandLab is the best app to download. You can enjoy plenty of features like these:
Create Music – We can enjoy so many songs today thanks to many artists who've worked tirelessly to produce them. Singers, producers, and bands are some of the biggest icons and stars around the world today.
We listen a lot to various songs such as pop, rap, rock, punk, jazz, country and many more. But if you want to create music instead, you can download BandLab! With this app, you can easily make the best music today.
Here, you're able to enjoy so many features that will allow you to create music. You can record audios in the app itself, and then you can apply a bunch of effects like the AutoPitch, 70s Ballad, 70s Pop, Fuzz Starpower, Sky Sound, Hype Vox, Post Tone, and many more.
There are also pre-loaded sound packs in various genres available that you can use for your songs here. Enjoy a 16-track editor today where you can easily edit different elements of your music!
Sampler – There is so much fun music that you can listen to today. With BandLab, you can easily create your music by recording audio and adding instruments.
This is a new tool that allows you to use the own sounds that you've created yourself. Or you can choose from more than 15,000 free instrument sounds that you can use. Create the most iconic and unique songs today using various tools.
Record Audio and Access FX – You can upload the audio or record it in this app directly! Whatever you choose to, you can apply the AutoPitch tool so you can quickly fix the audio without manually doing it. You can also access a lot of FXS available to add filters to your audio.
These include Eazy M Octaver, Yachty Filter, 70s Ballad, Beatle Slapback, Bright Room, Classic Chamber, Dimension Chorus, Distortion Muse, Dub Verb, Echo Doubler, and many more.
Creator Kits, Looper, Mastering – You can create fun songs using pre-loaded sound packs in BandLab! You can enjoy many sound packs in various genres, which you can easily edit as well.
Enjoy creating music most conveniently and effortlessly, thanks to this app. You can also enjoy the Looper and Mastering tools.
Presets – There are also more than 180 vocal, bass, and guitar presets here that you can use!
Download BandLab APK
Create your songs today with BandLab! Enjoy accessing all of the premium features here today for free.