Virtual Sim Story: Dream Life APK 7.6
Download Virtual Sim Story APK Latest Version free for Android. Play the best simulator game series of all time through your mobile!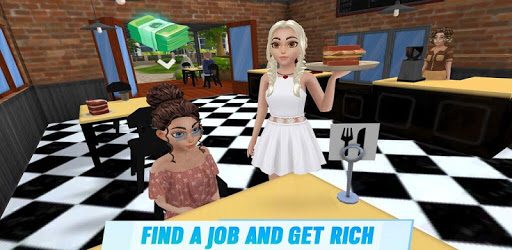 February 4th 2000, this was when the first Sims game was released. And since then, the world has been going crazy for online simulators. It's no wonder – You can live a complete virtual life to your imagining. Live your dream job, have your favorite pets, live the life you wish you could have.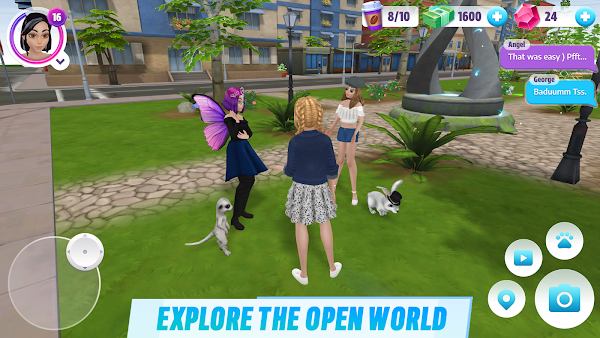 Virtual Sim Story Dream Life for Android is no different. In this game you can live your best life and share it with the world. Get your house and car, go work at your dream job and become the person you've dreamed up.
Fully-imagine and immerse yourself in the addicting virtual world. With tons of fascinating features to make this mobile world seem more realistic than ever!
Virtual Sim Gameplay and Features
As a virtual simulator, the main objective is clear – there is no main objective! You simply live the life you want, do what you want, and have fun all the way through.
Invite your friends to the game and you'll have loads of more fun. So many different features give them game a charm, that anyone would kill to experience.
Build Your Dream Life
Create your fully-customizable avatar to begin the game. From there, you can start living in your new virtual home.
What else is there to do? Well, everything you'd expect to do in reality. Go look for a job and start your new career. If you're in the mood to meet new people and interact with other players, hot the mall or other local spots. Go shopping and become the most stylish person in town.
Explore More of the Virtual World
Clearbell Island is a complete open-world with so many things to experience. You can travel on foot, or through your own car. Regardless, the world is 100% open for you to explore. Meet new people, check out the best spots in town, and much more.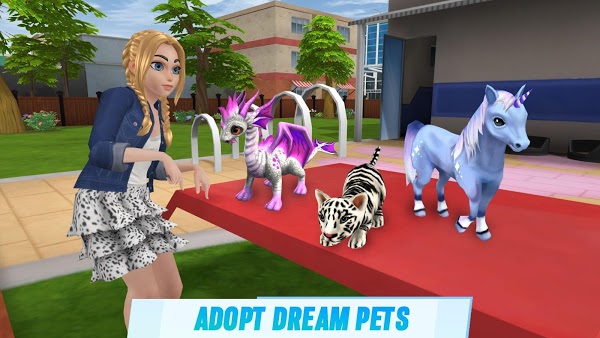 Play Online with Friends and Strangers
Again, if you're feeling in the mood to meet others, the game is also massively online. Go meet your friends and chat around the virtual world in the mobile MMO phenomenon. Show off to your friends, go shopping and hangout anyway you see fit.
This is perfect if you have an old friend who recently moved. Now, you guys can chat and do everything you would've before, but virtually.
Adopt a Pet to Your Family
Lures can bring pets to you. Once you find a pet you like, adopt them into your home. The newest member of your family will be a warm welcome to the virtual life.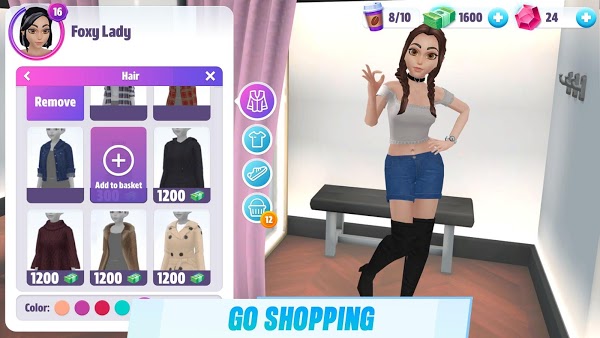 You can also add accessories to your pet to add even more style and identity to them!
More features will keep the game exciting at all ties. Regardless, you'll have your friends and even strangers to keep you entertained. So download the game, either way. Don't mind whatever you're looking for in a virtual world.
Graphics
Virtual Sim Story Dream Life has some pretty good 3D graphics. The game is presented in a cartoonish style that anyone can get into. So, the visuals are similar to Sims, but still enough to keep everyone entertained.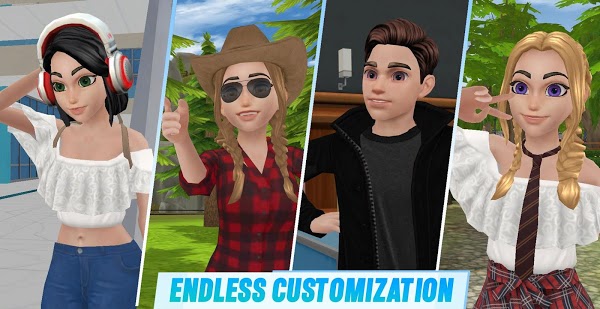 Other than that, you'll need a stronger device to fully enjoy the game.
Download Virtual Sim Story APK for Free - Latest version
You can also go a step further from the traditional version of the game with Virtual Sim Story APK free download for Android. With this version you'll enjoy a smaller file size to install and also a few extra features to make the game easier to play.
So, it's time to delve into the virtual world of Clearbell and enjoy a new and exciting life on your mobile. Download the game now!