Unkilled APK 2.3.0
Download Unkilled APK Latest Version free for Android and engage in an exciting zombie game. The FPS game has exceptional graphics and easy controls, which guarantee optimum fun.
Unkilled is a unique FPS game whose exceptional features have endeared it to gaming enthusiasts in an unprecedented manner. It was published by Madfinger Games. Though it was initially meant for Windows, the developer introduced the Android and IOS versions on 3 September 2015.
The game has been downloaded many times and it has more than 30 million active players. It was downloaded for more than 3 million times within 10 days of its release and grossed approximately 1.1 million US dollars within the same period.
The zombie-themed game gives you a thrilling first-shooter video gaming experience. If you want to experience the excitement at the comfort of your home, you should download Unkilled for Android!
An Interesting Story Line
This game is set in New York City, which happens to be the center stage for a devastating zombie apocalypse. You'll be the city's last hope! What will you do to remove the zombies?
You must select your ideal character from the five available options. Ensure that you join Wolfpack (the elite team) to combat the zombies and resolve the mystery of cataclysmic plaque.
Exciting Gameplay
This game is a zombie apocalypse 1st person shooter game. You'll be tasked with completing more than 300 unique missions.
The game offers highly dynamic challenges. In some instances, you'll be required to play as the lone savior while other times you'll play as a seeker and destroyer!
Just ensure that you complete all your missions expertly to gain treasures. This way, you can be sure that you'll be able to unlock unique features of the game, thus revolutionizing the gameplay.
In the Unkilled, you'll be required to face dangerous zombies. As such, you should always ensure that you get the best weapons to handle every situation expertly.
If you have treasures in your gaming account, you may also consider upgrading the weapons which will give you an added advantage over your enemies. The more resources you earn, the more improved your gameplay will become.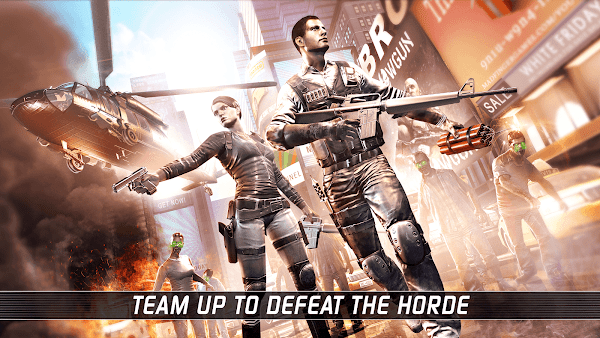 Solo Combat Missions.This game offers 150+ missions. You'll be required to fight zombies and their bosses. Some of the tricky opponents that you'll face include Butcher, Sheriff, Minesweeper, and Dodger.
Easy FPS Controls. This game supports different gamepads. It doesn't matter what you're using to play, you'll always enjoy super easy controls that'll make every minute of the gameplay worth it.
Unique Online PvP Gameplay.The multiplayer game allows you to compete against other players from all over the world. Ensure that you establish a zombie army that's sturdy enough to fight and destroy your opponents.
Many Weapons Available.This game offers 40+ weapons in different classes including M24 Sniper Rifles, LSAT Machine Gun, and SAIGA-12K Shotgun.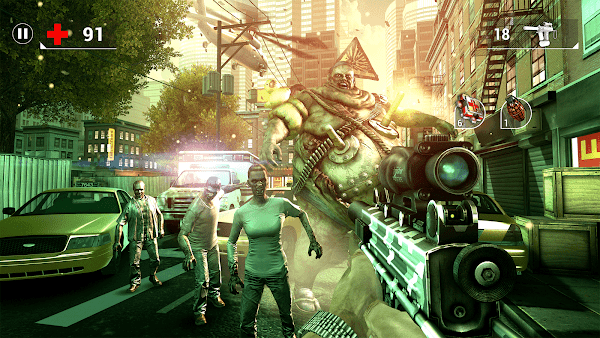 Easy to Customize.This game integrates options. It allows you to design your hero based on your needs and preferences. Even better, you'll be able to access numerous skins that you can use to your weapons as well as characters.
Unkilled APK
If you want to experience an outstanding 3D gaming experience, you should get the latest version of Unkilled. It has the following unique features:
Get the latest version of Unkilled and enjoy unique battles against zombies. You'll enjoy superb customization options, super cool graphics, and amazing sound systems.