Tricky Castle APK 1.6.1
Download Tricky Castle APK latest version and go on a magical journey in this delightful puzzle game! You will solve puzzles, collect coins and unlock new levels.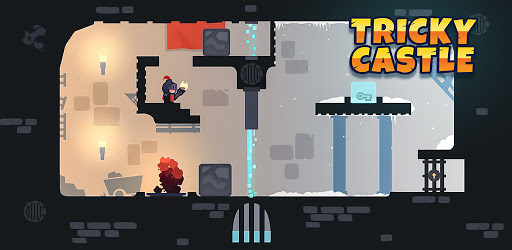 Complete Details about Tricky Castle APK
Tricky Castle is a puzzle game that tasks you with the difficult task of saving a Princess from the dangerous hands of a terrible Villain. The game is set in a charming 2D world where you will have to use your brain power to solve puzzles, collect coins, and ultimately save the Princess.
The Villain has set traps along the path to the Princess's castle, and you must be careful as you navigate the treacherous world. You should use your wits and problem-solving skills to make it to the end of each level.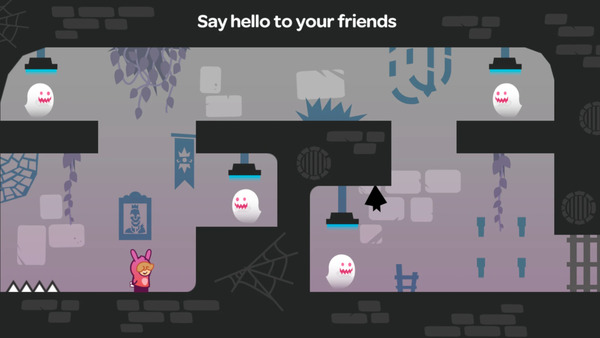 Fortunately, the game offers gems to help you buy items that will make the journey easier. You can use them to purchase power-ups, new outfits for your character, and other helpful items.
If you get stuck on a particular level, you can use the hint system to get a little help. This is a great feature when you need a little boost to get through a difficult section.
Mystery-Themed Gameplay
This game is set inside a castle with many floors, each presenting unique challenges. There are myriad puzzles to solve, and you must use your deductive skills to figure out the solutions. You will need to find hidden keys, open locked doors, and more.
The game features beautiful hand-drawn graphics that create a delightful atmosphere. The light-hearted music is also quite pleasant and helps set the tone for the game.
There are currently more than 120 levels to play through, and new ones are added regularly. As you progress, the difficulty will increase, but you will also have access to more items that can help you get through tough spots.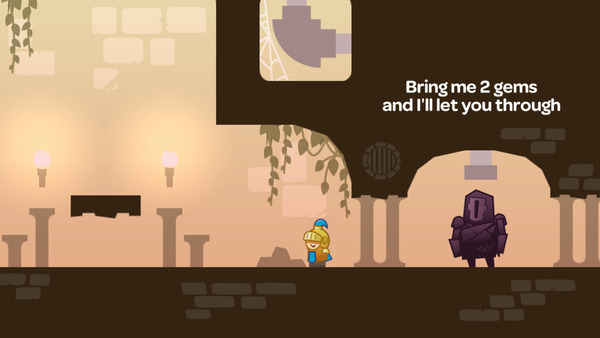 Whatever your age, you are sure to enjoy playing Tricky Castle. It is a great way to take a break from the hustle and bustle of everyday life and use your brain power to solve some fun puzzles.
Diverse Traps & Obstacles
The Villain was not messing around when he set up traps throughout the castle. You must be careful as you make your way through the rooms and floors. There are all sorts of obstacles that you must overcome, including:
Locked doors that can only be opened with specific keys
Floors that crumble beneath your feet
Spikes that pop out of the walls
Platforms
These obstacles make the game more challenging and also more fun. You will use quick reflexes and problem-solving skills to make it through each level unscathed.
Extraordinary Features of Tricky Castle APK
Well-Thought Out Brain Teasers. This game features clever brain teasers that will keep you entertained for hours. There is a good mix of easy and difficult puzzles, ensuring you never get stuck in a rut.
A Unique In-Game Hint System. In this game, you can use coins to purchase hints that will help you get through tough sections. This is a great feature for when you need a little extra help. They are affordable, and you can use as many or as few as you'd like.
Beautiful Graphics. This game brings out a delightful 2D world that is hand-drawn with beautiful graphics. The overall atmosphere is pleasant, and the music adds to the light-hearted tone. You can see the attention to detail in every aspect of the game.
Addicting Gameplay. Even if you are not a big fan of puzzle games, you will be hooked after playing Tricky Castle for a few minutes. The levels are well designed and gradually increase in difficulty.
Unique Ways to Escape Each Room. To save the Princess, you must find a way to escape from each room in the castle. How strategic or creative you determine how quickly you can get out. There is more than one solution to each puzzle, so you can replay levels to try different approaches.
A Clear Humor Moments. This game is not afraid to poke fun at classic video game tropes. You will come across some humorous moments that will put a smile on your face. This way, you can enjoy the game even when stuck on a challenging puzzle.
Use In-App Purchases for Quick Progress
This game offers in-app purchases ($0.99 to $29.99) that will help you progress quickly. You can use real money to unlock all of the levels, giving you access to hours of extra gameplay.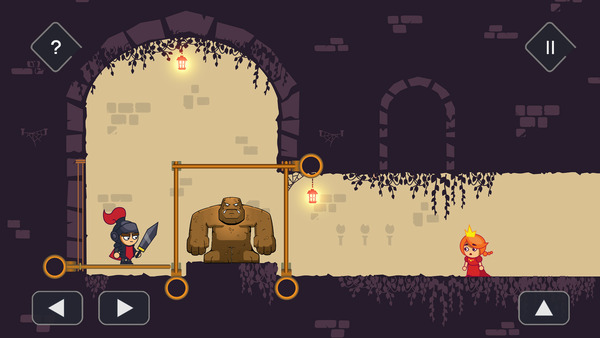 If you want to progress quickly and do not mind spending a few dollars, this game is for you. Otherwise, you can still enjoy the free version with ads. Either way, you are sure to have a blast playing Tricky Castle.
Tricky Castle APK Download
If you want super optimized gameplay, download Tricky Castle APK for Android. This provides you with infinite resources to unlock every level and escape the castle quickly.
Additionally, the Tricky Castle APK premium unlocked all the features of the game. You can use all the in-game items without worrying about payment. This way, you can fully immerse yourself in the ad-free gameplay and have a great time.
Conclusion
If you are looking for a fun and challenging puzzle game, then Tricky Castle is a great option. It features well-designed levels, beautiful graphics, and a sense of humor. You can also use in-app purchases to progress quickly.
Even better, the Tricky Castle APK free download provides more improved gameplay. You can use all of the game's features without worrying about payment. This way, you can have an even better time playing this addicting puzzle game.