Trials of Mana APK 1.0.3
Do you love the Mana series? Download Trials of Mana now and experience the franchise on mobile! Play different characters, complete quests, and enjoy!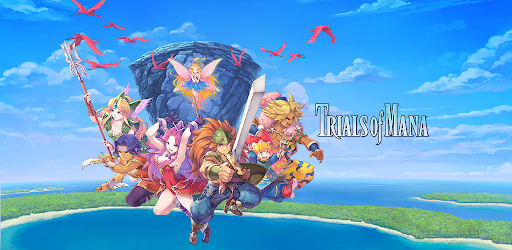 There are so many RPG games in existence right now in the market. You can pick up any RPG game, and you can instantly have a lot of fun! Games like Genshin Impact, Another Eden, Eternium, Evoland, Exiled Kingdoms, and more.
But if you're a long-time fan of a console RPG, then you know how special it is to play a franchise on mobile. There have been plenty of RPG games from consoles that made it to mobile but Trials of Mana is one of the best!
This game has finally come to mobile as it's one of the best-selling RPG games worldwide. It's a game with an exciting story that features you as part of the heroes who will need to eliminate the Benevodons.
These are the enemies which are expanding their territories and making the world suffer. Here, you can enjoy playing six main characters and have fun with the unique battle system. You can perform many combos and display your skills in battle!
Enjoy RPG in Trials of Mana
The RPG genre is a well-known one that has been around even before the time of mobile gaming. We're seeing the revival of this genre on mobile games since many RPG games are becoming more popular. Thanks to technology, we can now enjoy RPG games as glorious as their console and PC counterparts!
But today is a special day, especially fans of the Mana franchise as Trials of Mana are here! This is an RPG mobile game that will blow your mind.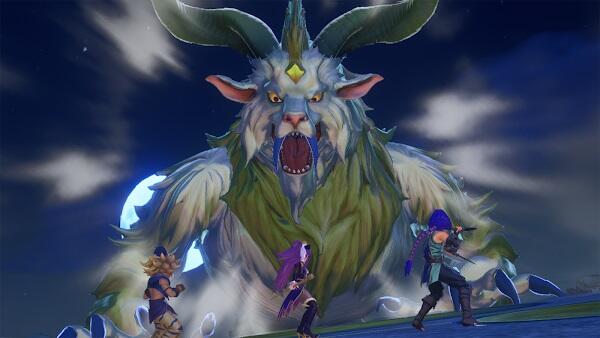 Here, you'll be able to play with various characters who have unique abilities and skills. There are characters like Angela, whose weapon is Wands, as she's a magic-type hero. Then, there's Duran, who's good at swords and has a shield for defense.
Lastly, Kevin is good with fists, and he can even transform so he can attack enemies! There are more characters available, but you can unlock three at first and the rest later on.
Enjoy various adventures now as you go through the Story mode! Here, you can perform basic attacks, advanced combos, and skills to knock out your opponents.
Features of Trials of Mana
If you're dying to play a good RPG game today, then Trials of Mana should be your top choice! This is a new game that allows you to enjoy RPG!
Top-Notch Gameplay – There's nothing more amazing than playing a game that you truly love. RPG games are some of the most popular games today since they allow players to level up and enjoy many challenges. These games typically follow a storyline that is perfect for beginners into the genre.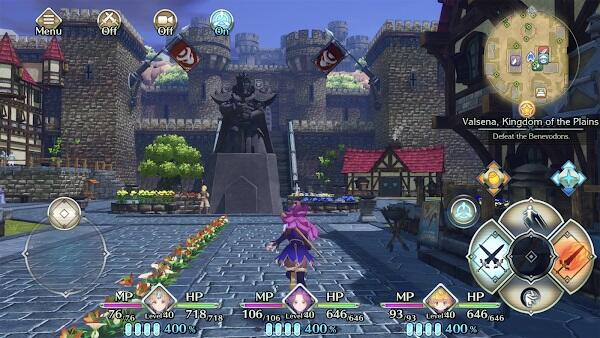 But in Trials of Mana, you'll enjoy a familiar universe! Here, you can enjoy many adventures that are waiting and fights that will happen.
This isn't your typical RPG game, as you'll enjoy one of the best games with glorious graphics here! You'll be bewitched by the fantastic gameplay, graphics, and soundtracks that this game has to offer now. Follow the story and fight against evil forces now while performing various quests.
Level up your character today by completing tasks and gaining skills as well as weapons. In this game, you can enjoy going on many adventures, exploring cities, and completing missions!
Playable Characters – There are many fun characters in RPG games that players are allowed to unlock. In Trials of Mana, you can unlock and play with unique characters that you know and love from the Mana franchise. These include Duran, Angela, Kevin, Charlotte, Riesz, and Hawkeye!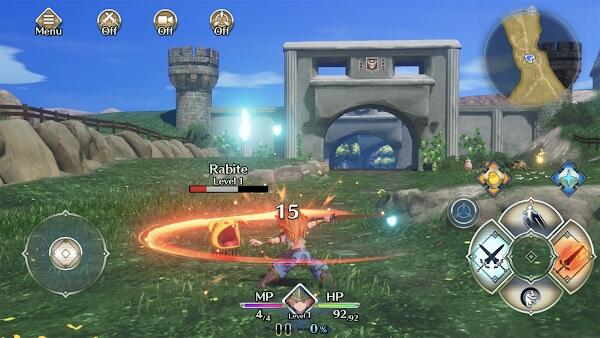 Each character has different abilities and skills that you can attain. Plus, when you reach certain classes, you can choose between Light and Dark to acquire a new class. This continues until you get a new class again!
Battle System and skills – Trials of Mana aren't like your typical RPG game set in full 3D. Here, you can go around the map, change the view, and fight using various combos. You can evade attacks, perform powerful combos and use your unique skills in battle.
As such, there are millions of ways a battle can go so you can enjoy a unique game. You can also collect many skills as you level up and different abilities as you play on.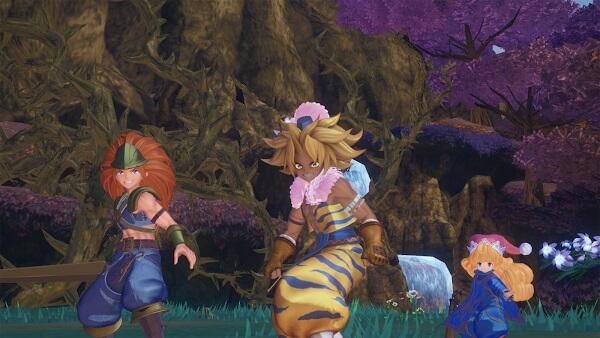 Graphics and soundtrack – In terms of graphics, Trials of Mana are on par with many AAA RPG games today! Although it's not at the level of Genshin Impact, you can still enjoy it more than others, thanks to smooth gameplay.
Story mode – Follow the story where you'll try to save the world! Defeat evil forces now and complete missions.
Download Trials of Mana APK – Latest version
If you enjoy a good RPG game, download Trials of Mana now and play a fun game where you can perform many skills.