There Is No Light APK 1.0
Download There Is No Light APK and have fun playing this adventure game. Explore the underground world and face different enemies and demons in brutal battles.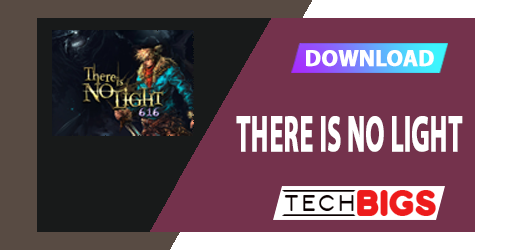 | | |
| --- | --- |
| Name | There Is No Light |
| Updated | |
| Compatible with | Android 5.0+ |
| Last version | 1.0 |
| Size | 199 MB |
| Category | Action |
| Developer | Zelart |
| Price | Free |
A Comprehensive Description of There Is No Light APK
Civilization was forced to start from scratch and build an entirely new world underground to live in after a global catastrophe that destroyed everywhere. People have now lost faith in what they called their former god and have started believing in a new god. But unfortunately, this new god comes down periodically to take away children, and in this game, you embark on a journey to the underworld, face different demons and attempt to bring back children and bring peace back to the world.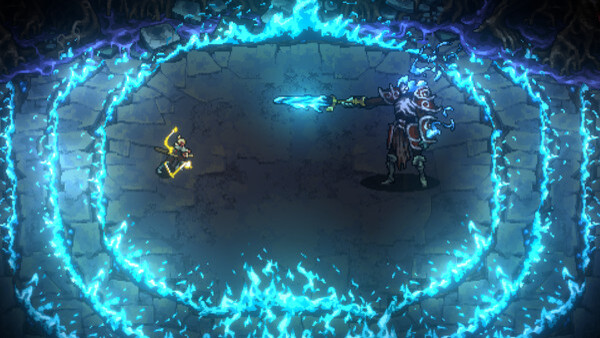 The There Is No Light APK android game is an exciting adventure where you go on a fantastic journey through the underground, meet different enemies and bosses and face them in intense battles. There is No Light APK has a beautiful storyline and gameplay, and gamers all over the world have fallen in love with it. This is a game for people who want an exciting experience, and if you want to feel a new thrill, then you can make the There is no light APK download here and start having fun.
New updates are continually being made to this game. Still, it is advised that gamers download the There Is No Light APK latest version to enjoy a better gaming experience and improvements. But still, the There Is No Light APK for Android game was released on the 19th of September, 2022, and Hypetrain Digital published it. This is an action-filled game with a lot of violence and bloodshed during fights, it is a gory game, and children are not advised to play it.
It has intuitive gameplay, and the operations of this game are easily understandable. You can start playing this game and easily understand how to go about it. Controls are placed on the screen, and you press them to perform different commands and activities. It will take time to perfect the best-attacking combinations and movements, but once you start playing, you will get used to it.
One thing that gamers should note is that the There Is No Light APK free download is available here, and you don't have to bother about paying any extra fees to download it on your device. This game is full of fun and excitement that will keep you on your toes, so what are you waiting for? Install this game on your device and start playing immediately.
Fun Gameplay and Concept on There Is No Light APK
If you're a lover of action games, monsters, gore, and fierce fantasy fights, then this game is the perfect game to play and have on your device. The storyline has to be the best part of this game as it is a tale that will keep players on their toes and keep them wanting to play consistently; it is easy to get addicted to this game.
This a role-playing game where you play as the main character, an adult male who embarks on a quest to bring back peace to the world, and on his journey, he comes across different monsters and villains that he must slay to advance. As you progress in the game and explore the underground world, your character will encounter other complex challenges. You will be tasked with defeating more vigorous opponents and more formidable bosses. Defeat these enemies and bring back order into the world or die trying. One thing about the game is that you will have to fight either way.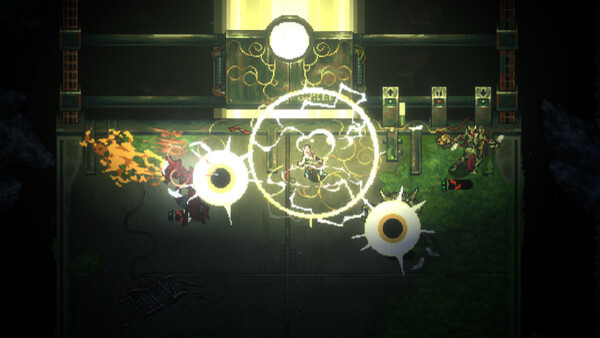 The gameplay of this game is based on a very aggressive and gory fighting style. With his primary weapon, a sharp sword, there are different attacking combos and moves that you can use to slash up monsters that come your way. As you fight, you will notice how intense and explicit the battles are, there is no censored content, and every detail of the fights is shown. When you start playing this game, you should be able to handle the sensitive blood scenes that come with behaving and tearing monsters into different pieces.
The fighting never stops in this game, and as you get closer to the light taken away, the game gets harder and harder.
One vital thing that players should note is that the actions you make in this game affect your overall gameplay. The game runs on a good/bad-intention system and all your choices matter. So players must be careful to avoid making decisions that will make the game harder.
There is so much more that players can explore as they dive into this game. This is the perfect game for you to play, and you will be kept interested as long as you play.
Game Features on There is No Light APK
The game's visual system is also something that players will love as it is on a pixelated two-dimensional screen. With good drawings and animations of the heroes and monsters, every detail is vividly illustrated and designed to give a very dark look.
Apart from the good graphics, it also has a perfect audio system with admirable sounds and effects that keeps players thrilled, as you can hear the excoriating noise that comes when you slash monsters.
Apart from the sword your hero starts with, and you can also enjoy using a wide range of different weapons in this game. The extensive weapon system contains many dangerous objects that players can use to combine with other special abilities and form good attacking combos and win battles.
There are different enemies and fierce bosses that, as you progress in the game, you will face. Using the most potent weapons and the best possible combinations will make your battle experience more convenient, but you have to defeat them before you advance in the game.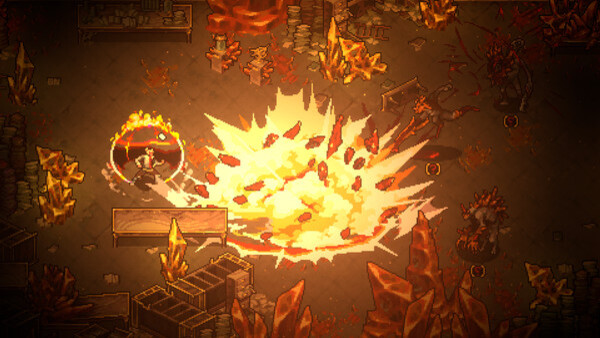 There is also a rage system in this game, which is built up when damage is done to your enemies and the environment. When it is filled, you can unleash special weapons onto your opponents, giving you an additional advantage during battle and causing more damage. Filling your rage tank is advisable when facing more challenging opponents, as they will receive significant damage.
Conclusion
There Is No Light APK is a fantastic role-playing game with many actions and fights to keep players engaged. Enjoy the intriguing story and get consumed with the movement of the gameplay.