The Walking Dead: Road to Survival APK 37.7.4.104314
Download The Walking Dead: Road to Survival APK – latest version – free for Android to get the most complete Walking Dead RPG game available on mobile.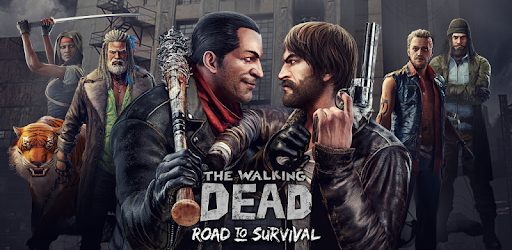 | | |
| --- | --- |
| Name | The Walking Dead: Road to Survival |
| Updated | |
| Compatible with | Android 4.4+ |
| Last version | 37.7.4.104314 |
| Size | 92.88 Mb |
| Category | Role Playing |
| Developer | Scopely |
| Price | Free |
| Google Play Link | com.scopely.headshot |
The iconic Walking Dead comes to mobile with an all-new story written by the creator of the Walking Dead comic series, Robert Kirkman, himself. Download The Walking Dead: Road to Survival APK for Android now and fight your way through walkers and humans alike to survive another day.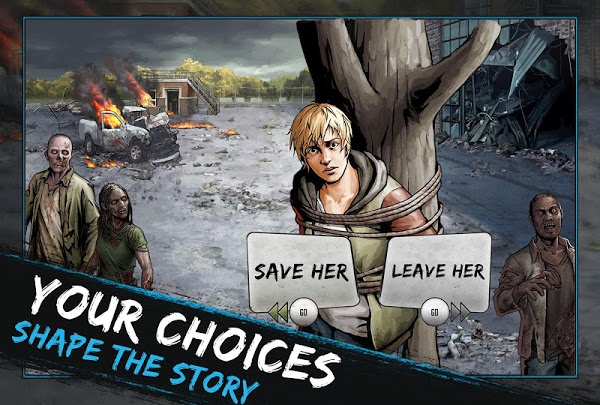 With an exclusive story and online PVP battle mode, The Walking Dead: Road to Survival APK is the best zombie survival RPG game out there. Build and fortify your very own town, collect weapons and make allies with more survivors, and fight against other factions of humans in an apocalyptic wasteland.
Fight to survive
The aim of the game is to take the small town of Woodbury and transform it into a fortress that will keep the survivors living there secure from the walkers and other human raiding parties. You'll need to focus on everything from security to providing enough food to feed everyone.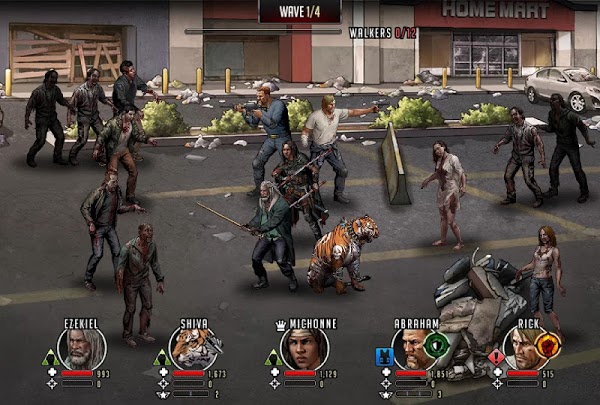 Building secure structures to fortify the town will obviously be an essential first move, but don't forget to build food facilities as well, and you'll need other industries to put your resources to good use – and to keep people busy!
Doing all of this isn't going to be as easy as clicking the right buttons. You'll need to take quite a lot into account to build a successful town that can withstand unrest from within as well as the threat of the zombies and raiders outside.
Tips for playing The Walking Dead: Road to Survival APK
Considering everything that you'll need to take care of when playing The Walking Dead: Road to Survival APK, it makes sense to read up on a few tips before you go diving in to the game head first into the unknown.
Put ALL characters to good use
You might be thinking that the one-star character you just found isn't worth much – indeed, they're pretty useless. But don't just throw them away. Instead, you can sacrifice them to level up a more powerful character. Sacrificing a crappy character will give a better one more XP. You can use these poorly-skilled characters to give your better ones XP while also constantly looking out for rarer five-star characters to recruit to your cause.
Sacrifice characters with similar traits
Your characters have a personality type, such as leader or peacekeeper. Sacrificing a character with the same personality traits will make them level up faster, so keep this in mind when culling your one-star characters.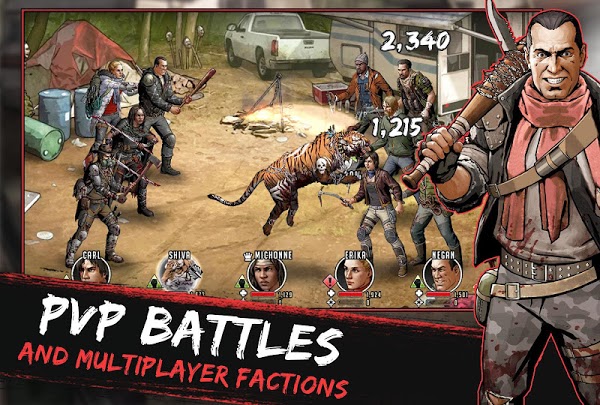 How to protect your resources
The Walking Dead: Road to Survival APK allows you to steal other players' resources – and it allows them to do the same to you. This is a great way to grab some loot, but in order to protect your own stuff, you should make sure that your storage is essentially always empty. Do this by using items to craft new stuff or upgrade characters. On top of this, you can keep items in your inventory (which can't be raided), instead of your storage.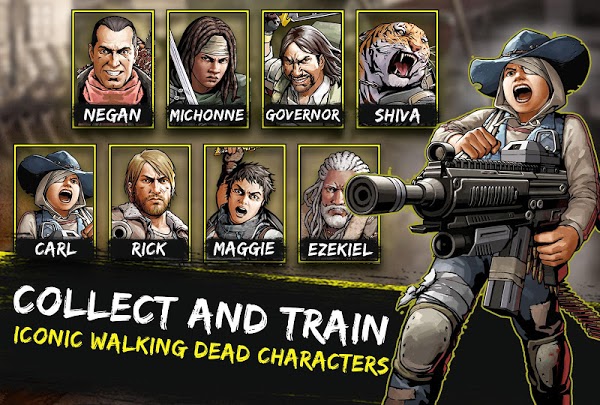 If you keep loads of stuff lying around in your storage then other players will specifically target you. Of course, the reverse is also true – so make sure to hit the fools who keep their storage full.
Get The Walking Dead: Road to Survival APK for free - Latest version