The Sims FreePlay APK 5.81.0
Download The Sims FreePlay APK Latest Version free for Android. Create your own story. Build your own life, job and more aspects in this fun simulator.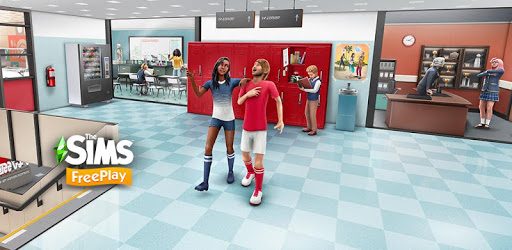 EA games has done it again with their popular simulator game. The Sims FreePlay allows you to build your own life from scratch. You can live the way you want, go wherever you want, and hook up with whoever you want.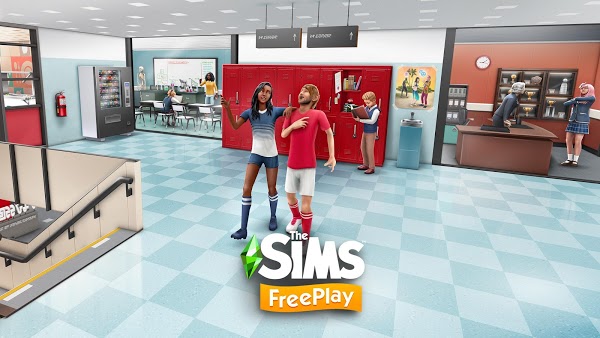 To get started, go ahead and download The Sims FreePlay for Android now and enjoy countless hours of whimsical fun and entertainment.
Watch as all of your Sims create their own fleshed out and life-like community full of happy people. You'd be surprised at how quickly the town will grow and flourish.
The Sims FreePlay Features
There are also some aspects of the game that make it slightly better and accessible for mobile devices. That being said, you can go ahead and check them out here:
Customize Every Aspect of Your Life:
You can create and customize up to 34 different characters from head to toe. In addition, spruce up your house into the dream home you've always wanted. Nothing is beyond your grasp when playing the game.
Go a step beyond the confines of your home. Create the town of your imaginations and dreams. Eventually, you'll collect more and more Sims to build your community. Have them interact, connect, and build new relationships.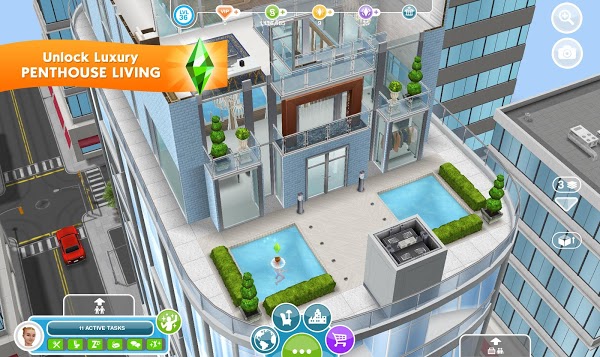 Check out all of the different shops and attractions your Sims will create. These can include Pet Stores, Supermarkets, Malls, Dealerships, and many more.
Also, meet up with your real-life friends in the town with the various online services. There are tons of endless possibilities when it comes to what you can do in the Sims FreePlay.
Connect to Others:
Connect your characters and form strong bonds and relationships. Throw many different parties where all your Sims come together and have an amazing time. As your characters from relationships and "connect", your community will grow with more and more members. Soon, the town will be full of different family members.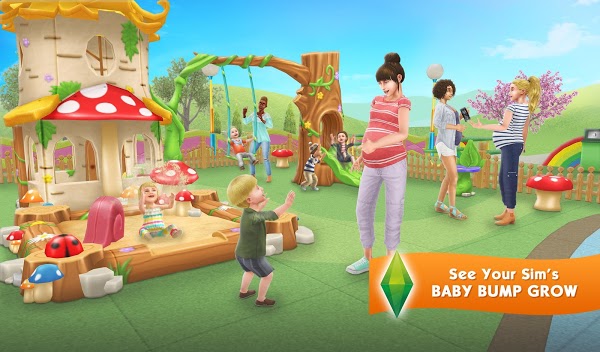 But, everything isn't all fun and games in the community. Some people may hold grudges or hatred towards each other. There may be some drama coming out of these negative interactions. So, watch out for every aspect of these connections and relationships.
Tons of Jobs and Parties:
Everyone needs to make end's meat. So, it's not surprising that your Sims need to have jobs in order to survive. To this extent, you will need to teach them difference skills to improve their own abilities in the field.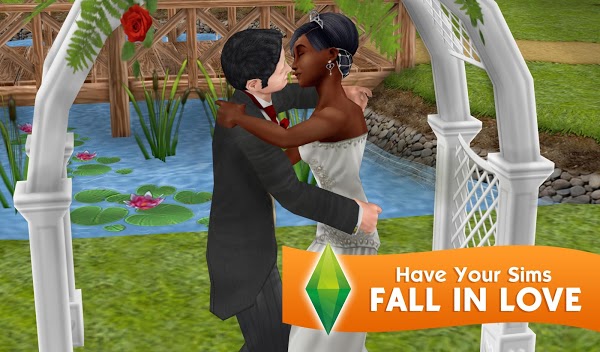 Also, you can build the hobbies and activities of your Sims. During their free time, you can have them exercise, cook, clean, dance, and even train their pets. Keep all of your people occupied and they'll continue to live happy lives. A life without purpose is a miserable life for a Sim, remember that.
The Sims FreePlay APK
Let's go a step beyond with The Sims FreePlay APK for Android. The modified adaption of the game will come with more than just a few extra benefits to enjoy. That being said, it will add to the overall fun and experience of play through.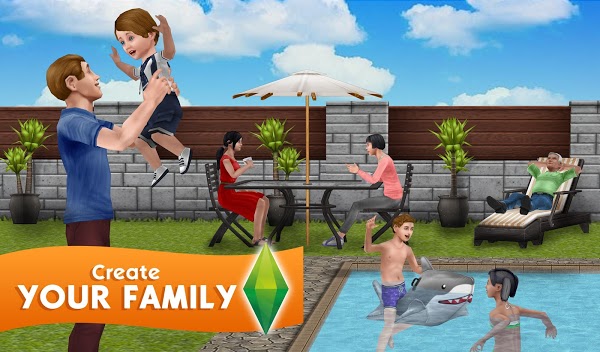 Note, not all APKs are made equal. Some may not contain all of the mentioned features. Regardless you can expect The Sims APK unlimited everything feature will be one of those great additions.