Test Server CODM Season 7 APK 0.0.45.10332
If you want to be a part of the exclusive players who will test CODM, download Test Server CODM Season 7 APK. Test all the modes, new features and more.
| | |
| --- | --- |
| Name | Test Server CODM Season 7 |
| Updated | |
| Compatible with | Android 5+ |
| Last version | 0.0.45.10332 |
| Size | 766MB |
| Category | Action |
| Developer | Activision Publishing, Inc. |
| Price | Free |
Download Test Server CODM Season 7 APK – Test the Game
Call of Duty Mobile was released in 2019 and since then, it has undergone many seasons. It's a combination of classic shooting games with a battle royale mode which players love.
If you want to be part of the early testing of the new season, you can download Test Server CODM Season 7 here. In case, you don't know what this is, this post is for you.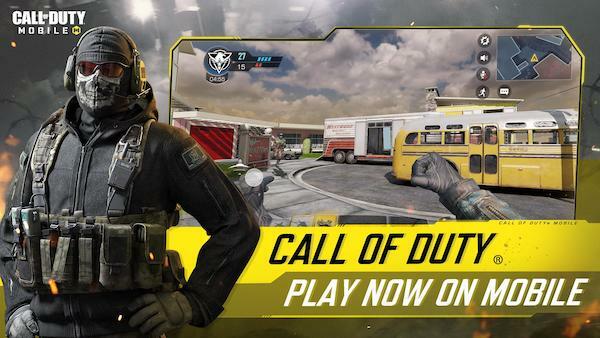 Like in any new game, developers create a beta build where selected players can test the game before launching. But in Call of Duty, you'll only be testing the new season as it brings many features to the table.
We're excited to see a new class update, class division system, new weapon comparison system, new scorestreak and more. To be part of this server means you can play the game before anyone else and report any bugs and feedback that you have to the developers.
What Exactly is Test Server CODM Season 7?
Call of Duty is going to release its new season which is seven soon. If you didn't know, seasons usually last for around a month in the game. The game was released in 2019 so it's undergone many seasons now.
But for this year, we're going into season 7 so there are a lot of changes to be made. But before the developers release the update, a few players can test it out.
This is the reason why Test Server CODM Season 7 exists. This lets players test the season update earlier than others to look for any bugs and provide feedback. But even if you play the game earlier, you won't find any clue about the battle pass or the next theme.
All you'll be doing is playing the game and especially testing out the new features. Then, you can report on what you find while playing.
How to Play Test Server CODM Season 7
This might be your first time being a beta tester of a game so you might be confused. But it's easy to play the game. Here are the steps:
Download the Test Server CODM Season 7 APK file from this page

Go to your settings first and allow third-party installations before installing

Install the game

You can now play the game
Take note that you'll only be getting a test account with all the old and new features installed. This means that you can't transfer what you gain in here to your personal account.
Why Download Test Server CODM Season 7?
If you're wondering what you can get in this game, then we present all its features in this section:
Play like you do – In Test Server CODM Season 7, you'll just be playing like you would in your regular game. But the only difference is that the goal here is to test out the game before the new season launches. This is to ensure that there are little to no bugs when the season goes global.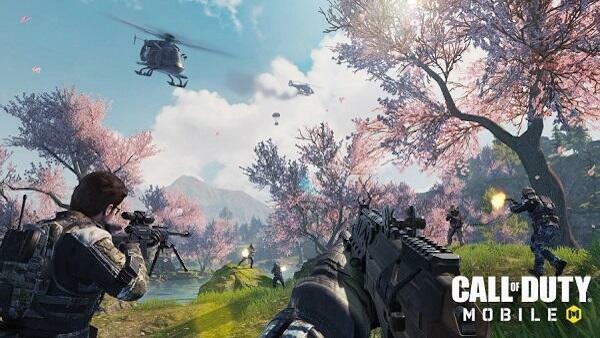 All the features available – The best part about being part of the few who tests the new server is you get to enjoy the game at its purest. This means that your lack of funds won't mean nothing. This is because everything is accessible such as the weapons, outfits, classes, skins and more. They do this because the developers want players to test out as much features as they can.
Give your feedback – Once you're done playing and testing everything, you can report any feedback that you have. If you found bugs while playing the game, you can report it. It's best also if you have a screenshot/video of the said bug.
New Features in CODM Season 7
Every season brings something new to Call of Duty. But what's exactly in stored for the new season of Call of Duty? Here are they:
New class – The new class is Igniter which features the Jetting Bag. This item continuously spews tar which can slow down opponents. There's also the Fortress passive effect which reduces explosive damage and the impact of negative statuses.
New weapon comparison function – With this function, you'll see the stats of each gun by comparing them side by side. Plus, you'll see the new weapons which is to be added in the new season. You can then test out all the weapons in the game to see if they work.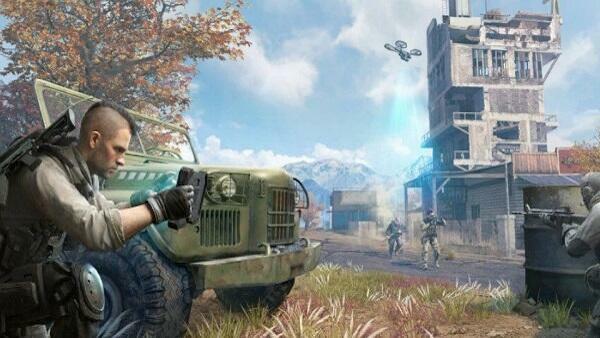 Fresh Scorestreaks – You'll also get to try the new scorestreak which is the Claw. This is a new and improved version which you can test.
Improved graphics – Lastly, you can test out the graphics if there are no bugs. Since a lot of changes are made every season, there are bound to be some miscalculations. It's your job to report on those.
Download Test Server CODM Season 7 APK – latest version
If you want to be a part of the exclusive players who will test the new season of CODM, download Test Server CODM Season 7 for free here.