Tensura King of Monsters APK 1.2.3
Do you love the anime That Time I Got Reincarnated as a Slime? Download Tensura King of Monsters today and enjoy the faithful recreation of the game!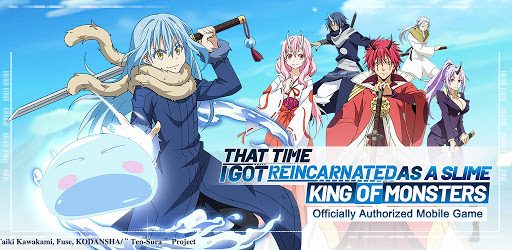 It isn't a surprise anymore when popular anime shows get game adaptations. This have been done with countless popular anime such as Naruto, Bleach, Dragon Ball, Seven Deadly Sins and many more. But what if you love the show That Time I Got Reincarnated as a Slime? Then you should download Tensura: King of Monsters which is the adaptation of this anime created by Hoolai Game Ltd.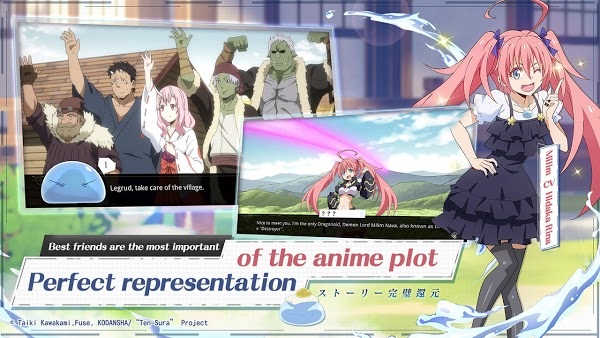 This new game has over a hundred thousand downloads now as of this time of writing. It follows the story of the anime faithfully so anime fans can enjoy it. Aside from that, it brings many of the main characters such as Ranga, Benimaru, Shion, Shuna and the members of Monster Federation. Create the most powerful team which consists of 3 characters. You can also trigger their synergy skills if your heroes have bonds! Enjoy a unique RPG game today!
A Unique Anime RPG
In the anime world, countless popular anime shows are getting a lot of game adaptations. Shows like Pokémon, Digimon, Sword Art Online, One Piece and more have already gotten their games. But now, it's time for That Time I got Reincarnated as a Slime to offer something else! This RPG game is based on the story of the anime complete with their characters and unique powers.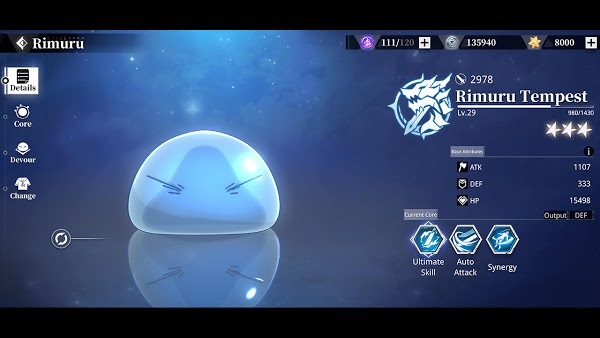 There's a fresh Slime system here that lets players get the ability Predator just like in the show. Then you can feed slimes different shards to make it stronger! Activate different skills and attributes to perform powerful attacks. There are cutscenes from the anime that you can enjoy in this game. Unlock different characters with different rarities! This RPG game is unlike any other with its magnificent graphics and smooth animation that you can adjust according to your device. You can also interact with cute monsters and raise their abilities to your advantage. This game rewards players with exp and coins with every match!
Features of Tensura King of Monsters
Fancy playing a game based on your favorite anime? Download Tensura King of Monsters now and enjoy these features:
Powerful anime characters – In every anime we watch, we tend to have some favorite characters even if they're not the main one. If you love watching That Time I Got Reincarnated as a Slime, then you'll find many appealing characters in this game! You can unlock and play different characters such as Benimaru, Shion, Ranga, Shuna and many other members of the Monster Federation. Assemble them to create a well-balanced and powerful team that consists of 3 characters. Aside from that, you can use heroes with close ties so you can unleash their synergy skills for added offensive powers. Overall, there are a lot of powerful characters you can unlock. They're classified according to their rarity!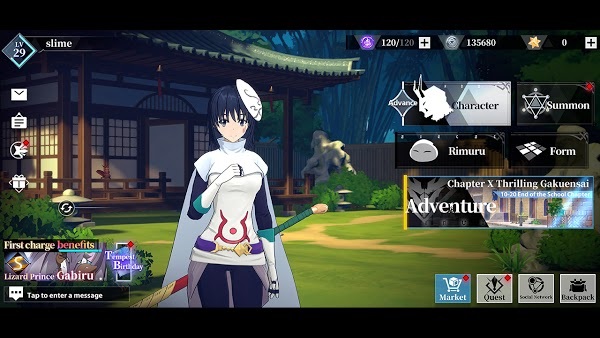 Storyline from the show – Tensura King of Monsters follows closely the storyline from the anime That Time I Got Reincarnated as a Slime. A popular Isekai anime, this game features clips and snippets from the show to make the game more intense! The dialogues are also done by popular voice actors from Japan! This gives it a more realistic feeling to the game that fans will appreciate. Aside from that, you'll follow the adventure on the show from start to finish. Everything is faithfully recreated so you can experience what it's like to live in the world of your favorite anime! Finish the levels now and upgrade!
Unique protagonist devouring system – Tensura King of Monsters features a unique protagonist devouring system. Here, unlike in typical RPGs, you'll need duplicates of your characters to upgrade them. Feed them with slim so you can activate different combat abilities and skills. You can also equip your characters with different armors and gear to prepare for battle. Upgrade them now so you can strengthen their attack, HP and defense attributes.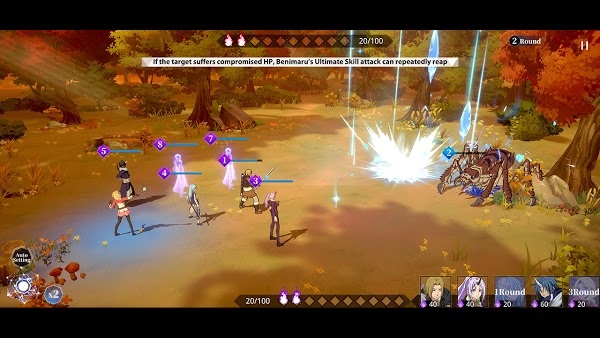 Visually-appealing graphics – Unlike most RPG games, Tensura King of Monsters has one of the smoothest and visually-appealing graphics. It almost doesn't look like an RPG game but an open world one comparable to Genshin Impact. Aside from that, the RPG format makes the game easier to get into but still hard to master. Complete with background songs and epic voice overs, the game is an awesome one.
Fight different enemies and perform attacks – There are also different enemies you'll face here from the anime show. As you progress in stages, you'll fight stronger enemies! Perform insane combos so that you can conquer them!
Download Tensura King of Monsters APK – Latest version
Do you love That Time I Got Reincarnated as a Slime? Download Tensura King of Monsters now and enter the world!