Tears of Themis APK 2.9.0
If you love detective and romance games, download Tears of Themis APK now! Uncover mysteries as a rookie attorney and enjoy romance with men now.
There are plenty of enjoyable detective-themed games as well as romance ones. But if you combine the two, you'll get some fantastic games that you can play today. There are so many things to enjoy with detective games simply because they're addictive.
In Tears of Themis, you'll play as a rookie lawyer who wants nothing but to attain justice in the world. Here, you'll get entangled in some messy cases that will lead to a higher being that controls them all.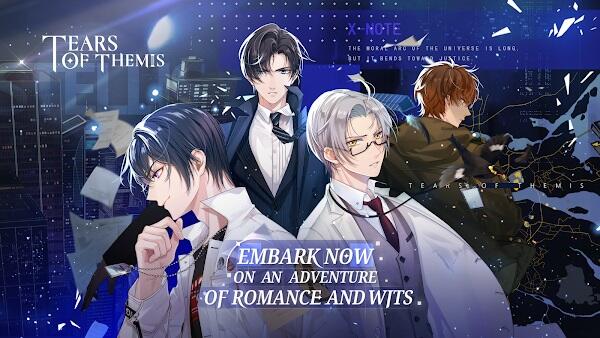 In this game, you'll search for different scenes of the crime in which you can gather evidence to uncover the truth. You'll need to find pieces of evidence to find the suspect in the crime and to bring justice. To do this, you'll need a pair of keen eyes since the evidence might be hiding in plain sight.
You can also get testimonies from suspects and bystanders here. You'll need to do everything by the book here to bring justice since you're a lawyer. But you'll also be able to find romance amidst the chaos!
Uphold Justice in Tears of Themis
There are plenty of criminals and crimes being committed all around the world today. We're living in a world where anything can happen each day which is why there are plenty of detectives, police officers, and attorneys to help us.
But even so, there are still many criminals who will do everything to commit dirty deeds and crimes. In Tears of Themis, it's your job as a lawyer to bring justice to light and to punish the evildoers!
As a new lawyer, you'll quickly find out that the streets are brutal, and you'll find crime everywhere you go. You're a rookie attorney working at Themis Law Firm, and it's your job to bring justice to light.
To do this, you'll go through many cases and crime scenes collecting evidence that can help you find the culprit. It would be best to investigate the scene to uncover the truth, which means that you can get testimonies from suspects.
You can then use your findings to defeat your opponents in court! Aside from heart-pounding cases, you'll also be able to go on dates here!
Tears of Themis Features
To bring peace to the world, you'll work as a rookie lawyer in Tears of Themis! Enjoy fun features here: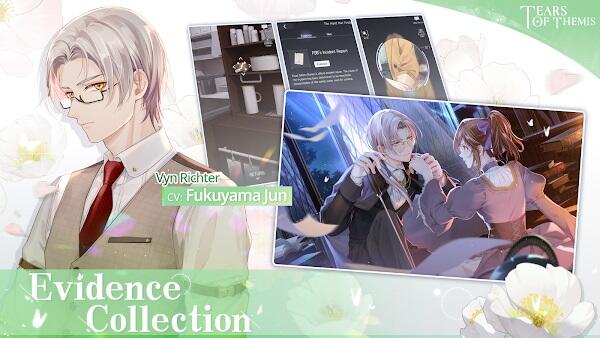 Work as a lawyer – There are many detective games available on the market right now. If you want to play these exciting games, you can freely do so as there are so many of them. But if you're looking for a detective story with a mix of romance, then there's only a handful of them today.
One of the best ones you can enjoy is Tears of Themis! This is a simulation game that lets you become a lawyer that will fight criminals today.
Here, you can enjoy a game to have fun as a new lawyer working for a famous firm today. Here, you'll be able to investigate different cases as you can gather evidence today. You'll be able to analyze the pieces of evidence and even get testimonies from people involved in the cases.
You can then defeat the criminals in the court using pieces of evidence and logic. You'll also be able to find romance here as your date with your bosses!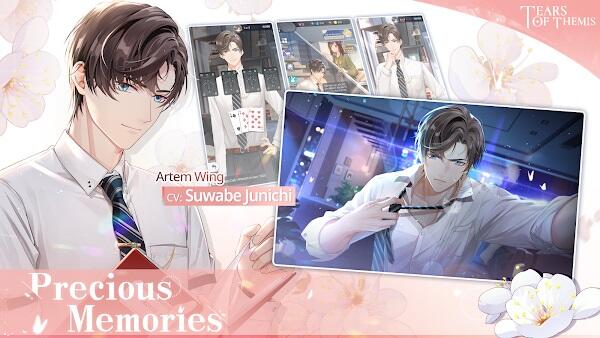 Find evidence and testimonies – One of your jobs as an attorney is to go to the scene of the crime. You'll be able to collect many pieces of shreds of evidence here that you can use to find the culprit.
You must collect as much evidence as you can to piece together the truth and find the mastermind. As you go through many crime scenes, you'll find many proofs, and you can even collect testimonies from people. Enjoy becoming a detective at once!
Immersive romance stories – Work isn't all that you'll be doing in this game. In Tears of Themis, you can also go on dates with different men. You'll be able to create precious memories with other people here.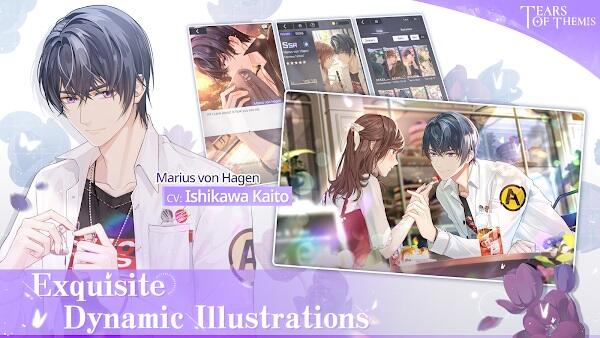 You can go on dates and countless adventures together so you can unlock memories that will belong to the two of you. Here, you can enjoy meeting handsome and intelligent men that you can share your time and heart. Who will you give your heart at the end?
Dynamic illustrations – In this game, you can enjoy a simulation that will feel real. You can interact with a lot of things here, even though they're just illustrations. You'll be able to collect shreds of evidence, chat with them and enjoy dates today!
Download Tears of Themis Mod APK – Latest version
If you enjoy detective work today, download Tears of Themis and find romance amidst work!