Tame It APK 0.10.1
Tame It APK download is your ultimate adventure game. It challenges you to overcome obstacles and survive on a deserted island. It has 3D graphics & immersive sounds.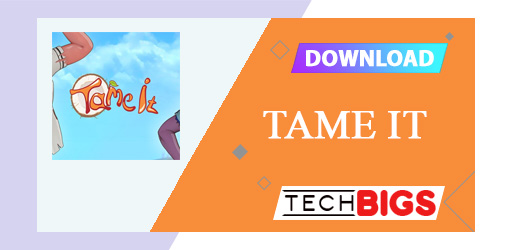 | | |
| --- | --- |
| Name | Tame It |
| Updated | |
| Compatible with | Android 5.0 + |
| Last version | 0.10.1 |
| Size | 150 MB |
| Category | Adventure |
| Developer | MANKA GAMES |
| Price | Free |
Everything You Need to Know about Tame It Game APK Download
Tame It APK is a highly adventurous game offered by Manka Games. It begins with a plane crash that strands you on a deserted island. You're faced with the challenge of learning to survive while trying to tame hot girls of the island.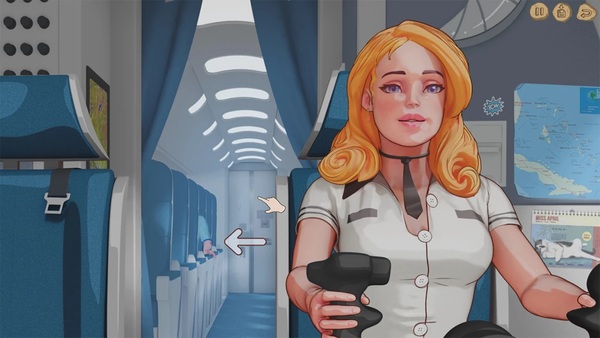 The game is filled with exciting 3D graphics and realistic sound effects that help to create an immersive gaming experience. You can also collect generous rewards as you progress through the game.
If you are a fan of romance/adult adventure games, get the Tame It APK Android. It is only 147MB and is optimized to work well with all Android 4.4+.
An Exciting Background of Tame It Game APK
This game begins with a flight where Li is the captain in charge. As she flies to a hotel in the Bahamas, she encounters a hurricane, and the cockpit becomes partially dysfunctional.
Our protagonist is in the cockpit helping the pilot. In the process, the two become intimate, and our story starts. The plane crashes, and you are a survivor on an island that seems to have been abandoned for years.
You must find ways to find food, shelter, and clothing. It will not be easy as the tropical jungle is filled with many dangers. You will also have girls desperate for your love and attention.
Amid the problems, you will also start remembering the pilot - your newly found love. Will she be alive? What will you do next? Download the Tame It Game APK and find out.
An Immersive Gaming Experience
Tame It is a game that will take you on an exciting and thrilling adventure. With realistic 3D graphics and immersive sound effects, you will feel as if you are right there on the island.
After the plane crash, you will use a parachute to land on the island. You must immediately find food and water. You will also have to look for shelter and clothes to protect yourself from the harsh environment.
You will encounter numerous obstacles during your escapade. There are dangerous animals that can kill you. Other people want to take advantage of you. You will need to be brave and cunning to survive.
Interestingly, this game uses only emoji for communication. You will need to use your imagination to understand what the other person is saying. Fortunately, these emojis are the same as those in WhatsApp, Telegram, and other chat apps.
As you play, you will also find many items that can be helpful. There are weapons to help you fight off enemies, and there are also tools that you can use for shelter and clothing. You can also find many other sentimental items.
Unique Features of Tame It APK
No Registration or Subscription Is Required. This game is free. There are no in-app purchases, and you do not need to register or subscribe to anything.
No Third-Party Ads. There are no third-party ads in this game. This feature enables you to concentrate on your adventure without any distractions.
Adult Adventure. This game is rated 18+, and it is not for children. The content includes sexual content and other mature themes.
Different Game Categories. This game has different categories, including shooter, action-adventure, and simulation. You can also choose various card games & slot games upon installing the app. This diversity ensures that there is something for everyone.
Highly Intuitive User Interface. This game is mobile-friendly and has an intuitive user interface. It is easy to control your character, and the graphics are amazing.
Numerous Rewards. The game features generous rewards that you can collect as you progress. You can also unlock new items, characters, and locations.
A Well-Equipped Library of Emoji. As earlier indicated, this game uses emoji for communication. It has numerous emojis at your disposal. You will never run out of options when trying to communicate with other players.
How to Download Tame It APK
This game is available in several third-party sources. However, we recommend that you download it from its official website. This way, you will be sure that you are getting virus-free APK files. Here is a guide:
Enable Unknown Sources on Your Device. You can find this setting in the security settings of your phone.
Visit the Official Website and Download the APK File. Once you have enabled unknown sources, visit the official website (or any other third-party source) and download the APK file.
Install Tame It on Your Device. After downloading the file, just install it on your device.
Launch the Game and Start Playing. You can now launch the game and start playing. Enjoy!
Download Tame It APK
Tame it game APK is an improved version of the regular APK file. This file has been modified to provide you with unlimited resources, such as money and coins.
You will also have access to all the game's features free. Even better, the game does not have ads.
If you are looking for an APK file that will give you an edge over other players, then this is the file for you.
It is available in third-party sources. However, we recommend that you download it from a trusted source to avoid exposing your phone to malwares.
Conclusion
This Tame It game is amazing, and it provides you with hours of entertainment. It is perfect for those who enjoy adventure games. The graphics are fantastic, and the user interface is easy to use. You will also find numerous rewards.
We recommend that you download this game today. It is available in third-party sources, but we advise that you get it from the official website. This way, you will be sure to get a virus-free file.