Survival Island Evo Pro APK 0.3.260
Are you open for new challenges? How about surviving on an island until you get back home? Explore mysterious caves, make weapons, hunt animals and more!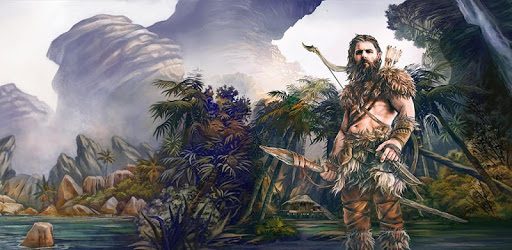 A lot of players love survival games so much since they are challenging and informative. They give the most realistic feeling for people who want to experience surviving without the inherent risks. But in Survival Island Evo Pro, there's a deeper story as to why you were forced to survive in an island out of nowhere! But for now, try to do everything you can to make it out alive.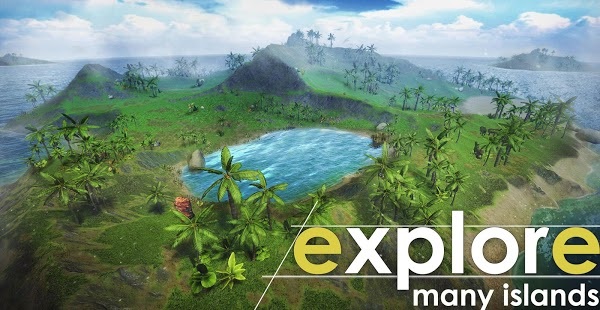 In this game published by Not Found Games, the Earth has become uninhabitable thanks to our technological advances. We failed to preserve nature and it exploded and covered everything in toxic smog. Everything started to become less livable until people discovered Pridium. You volunteered to go search for this rare metal but something happened along the way. You wake up in an uninhabited island and you're now forced to fend for your life!
Survive at All Costs
Have you ever been to the beach or the cave as a tourist? It's fun isn't it? The sound of waves hitting the beach, and the sheer mystery of the caves you're exploring – everything is out of the ordinary. But what if you suddenly got stuck in an island where you need to survive and go back to Earth? In Survival Island Evo Pro, you'll face the toughest challenges and enjoy surviving!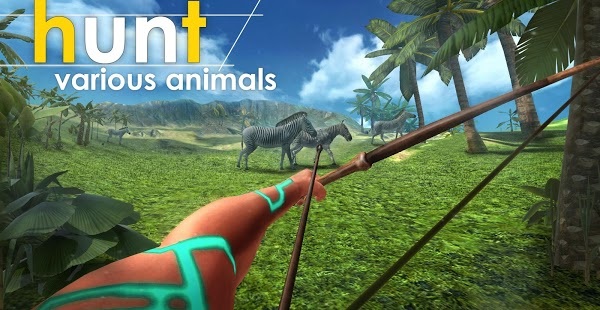 Before everything, you were just living a simple life on Earth. But thanks to numerous developments, the planet suddenly became uninhabitable as a toxic smog covered cities and the air become less and less desirable. Now, you've volunteered to find a cure called Pridium which is a rare metal. But suddenly you wake up in a strange island with no one around you. The island itself is beautiful but for now, you need to survive. This means you must explore the wilderness and collect resources. But you also need to be wary of dangerous creatures lurking. To avoid that, you need to craft weapons and devise strategies to safely get out of there alive.
Survival Island Evo Pro Features
Do you love nature? What would you do if you were suddenly forced to survive in an island by yourself? In Survival Island Evo Pro, this is exactly the situation you're in.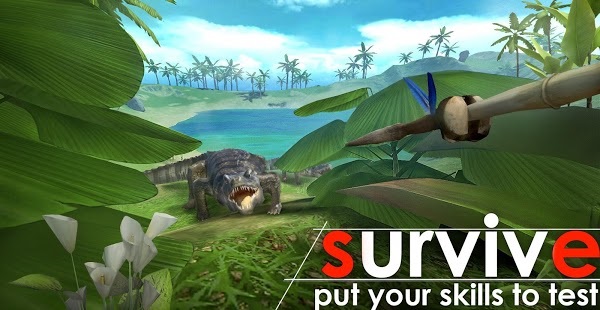 Explore the island – There's a high chance that you've been to beaches and islands before. When we go there as tourists, everything is wonderful and majestic. The sea is beautiful and the nature is green. But if you're suddenly forced to fend for yourself alone in an island, things become different. Now, you will need to explore different places not to go sight-seeing but to survive. Here, there are a lot of mysteries and secrets that you will uncover as you go deeper in the island. There are a lot of caves and beaches that you will see. But the great thing is that there are a lot of resources around, you just have to collect them.
Craft weapons and collect resources – One of the first things you need to do if you want to survive is to collect different resources. Here, you can get different things such as potions, gold bar, wood, sword, ropes, armors and more. But you won't be picking up armors and weapons on the ground. You must be creative and craft them by yourself. There are plenty of weapons you can create such as spear, pickaxe, sword, axe and even an ark. Similar to Minecraft, you need to collect resources and craft things to survive for a long time. Create the best shelter to protect you from dangerous creatures and enemies in this game. There are a lot of scattered resources on the island that are just waiting for you. Aside from that, there are rare resources as well!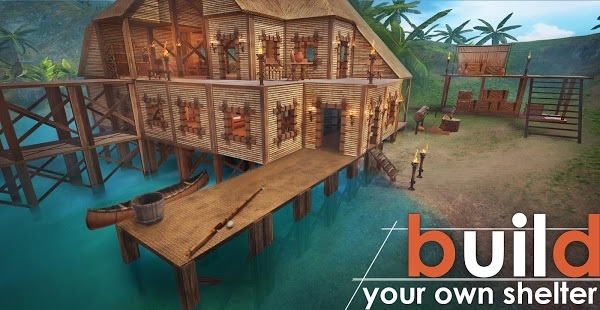 Fighting skills – After surviving for quite some time, you'll realize that you're not the only one on the island. There are dangerous beasts and unwelcoming people as well. As such, you'll need to craft weapons and armors fast to protect yourself. Then, you must fight against these people and loot them to get precious resources. Here, there are numerous quests that you need to do so you won't get lost. Completing them will give you rewards and will progress the story.
Hunt and tame animals – As mentioned before, there will be numerous animals in the island. You need to watch out for your hunger meter so you need to hunt animals for food. They are dangerous so you'll need weapons! But you can also tame other animals such as elephants and others.
Download Survival Island Evo Pro APK – Latest version
Are you brave enough to survive and thrive in an island? Download Survival Island Evo Pro and find out!