Super Touch Vip APK 8.7
Are you looking for a practical way to speed up your phone considerably? Use Super Touch today to achieve maximum smoothness now. Set it up instantly!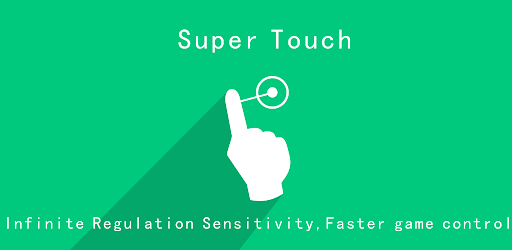 | | |
| --- | --- |
| Name | Super Touch Vip |
| Updated | |
| Compatible with | Android 4.1+ |
| Last version | 8.7 |
| Size | 8.60 Mb |
| Category | Tools |
| Developer | Lucky Super Man |
| Price | Free |
| Google Play Link | com.lucky.one |
We use our phones daily almost to the point that we can't live without them now. For some, this is already the case while others are nearing this. But whatever type of smartphone user you are, it's a fact that we use our phones daily. For those that have high-end phones, they don't have a problem with daily tasks. But with budget phones, there's only so much you can do. But with Super Touch, everything can change!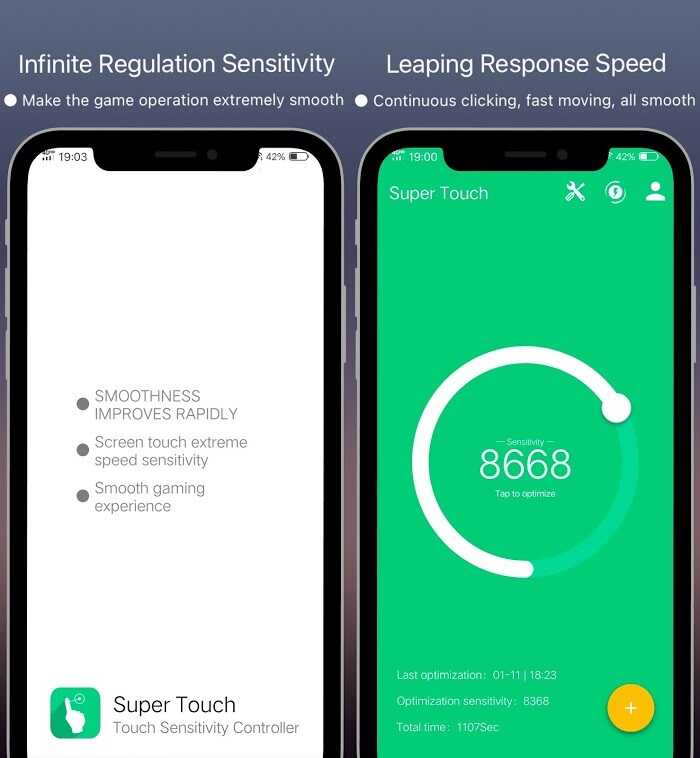 This app works like a magic in that it allows your phone to be speed and super sensitive to touch. You'll notice that lower-end phones tend to lag a lot when you open a lot of apps since they have limited ram. This is also the case when a phone has been used for a long time as it slows down rapidly. But with this app, you can transform your phone's movement operation to become super smooth! Enjoy speeding up every facet of your device today!
Smoothen Your Smartphone
Smartphones are one of the most important inventions in recent history. Today, they contain so much processing power that enables us to do anything we want. With these devices we can talk to anyone abroad, take pictures and videos and even play games. As more and more high-end phones are being made, smartphones are becoming more and more powerful more than ever. However, budget smartphones are still a huge market as a lot of people buy them.
The only problem with budget devices is that they tend to get slower overtime. Some even show their sluggishness at the start as they don't have enough RAM and processing power to handle a lot. As we download more and more apps, the device becomes slower as time goes on. You can only do so much with these devices but not when you have Super Touch. This super awesome app from Lucky Super Man allows you to speed up your phone considerably!
What this does is that it allows you to change the operating sensitivity of your device giving it a fast response time. You will notice the change instantly as the app optimizes your phone!
Super Touch Features
Even if you have an expensive smartphone, it may become slower overtime. Thanks to Super Touch, you can avoid that at all costs.
Speed up Your Phone – Almost everyone today has a phone even a child! But as you use your phone every day, it tends to become slower as you download more apps and as you use it more. You can always delete the apps to make your phone faster but it's not a permanent solution. What you can do is download Super Touch to make it faster significantly! This app is loved by many as it easily allows them to change their phone's speed drastically.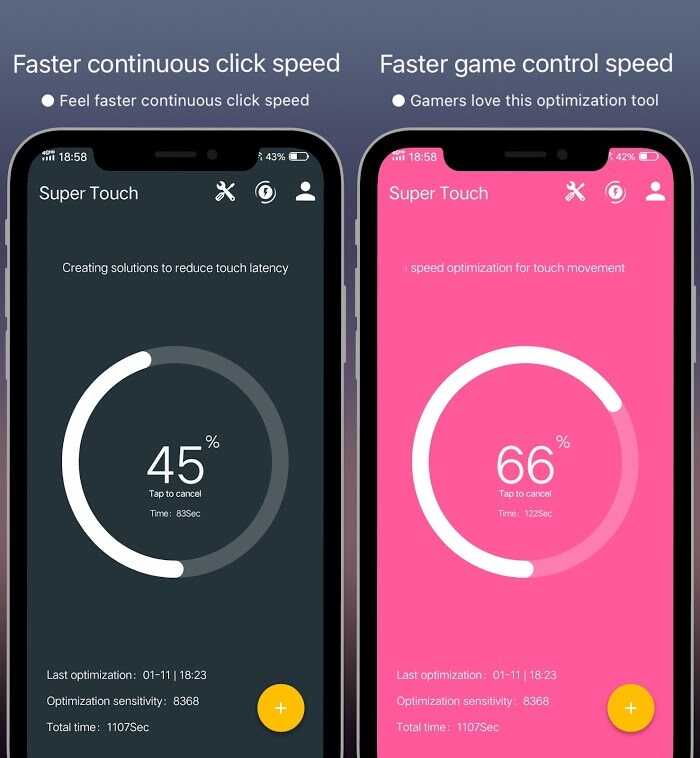 Here, you don't need to root your phone or access the developer's settings to change anything. You just simply download the app and use the various tools included there to optimize your phone! Here, you can speed up your screen movement operation so it seems like your phone is like brand new! You can also increase the screen sliding speed so you won't feel any lag. This is the perfect app for gamers!
Increases click sensitivity – We all know how annoying it is to use a slow phone. It's frustrating to open up apps and to navigate through the apps as it's slow. But with Super Touch, you no longer have to suffer anymore! With just a few taps, the app can increase the sensitivity of your phone to touch so it responds with the slightest of touch! This means that your phone will not show any delay when it comes to using your phone.
Optimize your phone for gaming – This is the perfect app for gamers today as it allows you to open games faster. This app allows you to load games faster thanks to the optimization feature. It also increases the screen sliding speed and zooming-up speed to allow you to see through apps easily. This is the perfect app for gamers when reaction speed is essential for victory.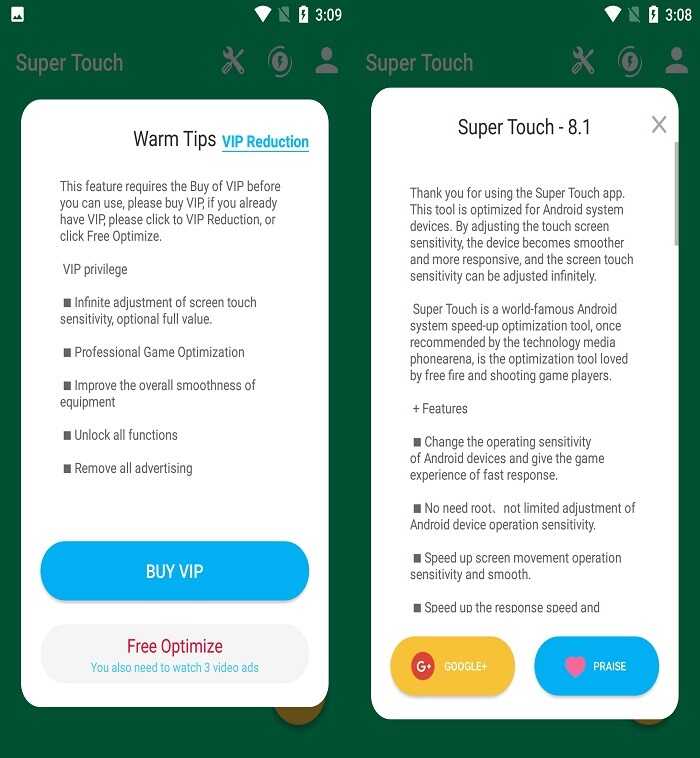 Improve reaction and loading speed – When you're playing a game, your reaction speed and your phone will contribute a lot to your victory. Having this app on your side is a blessing! It can make your phone significantly faster by solving the root of the problem. The app has incredible tools under its disposal that it uses to make sure that you can get the best performance every time.
No need to root your phone – You don't need to root your phone to use the app! You just need to download and use it today.
Download Super Touch APK
Tired of your slow device? Download Super Touch and improve your phone's sensitivity easily!