Super City APK 1.23 (Superhero sim)
Download Super City APK – latest version – for Android and become Earth's mightiest heroes in this fighting arcade game of the decade!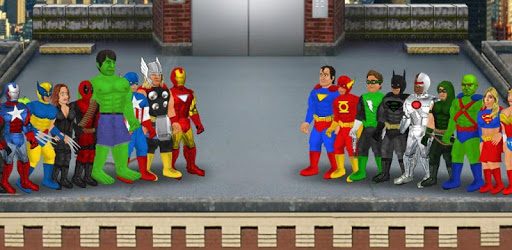 | | |
| --- | --- |
| Name | Super City |
| Updated | |
| Compatible with | Android 4.0+ |
| Last version | 1.23 |
| Size | 42.08 Mb |
| Category | Adventure |
| Developer | MDickie |
| Price | Free |
| Google Play Link | air.SuperCity |
We can't deny it, super heroes are everywhere. We see them every time on movies, shows, and even games. Most kids want to be super heroes because they're cool and they have powers. Super heroes bring out the best out of us and we can see their influence even in games.
Super City is an arcade super hero fighting game that's popular right now. This game has over 5 million downloads in Google Play Store alone and for some good reasons. If you miss the arcade-style fighting games, this is one that brings back those good-old fighting games. Interested to know more? Read on!
What is Super City?
Have you ever dreamed of living in a city where super heroes roam around? Where you are a super hero yourself like Iron Man or The Flash and you're free to use your powers against bad guys. Thanks to Super City – that's all possible.
Previously, super heroes are divided by the companies that made them mainly DC and Marvel Comics. There are tons of super hero games already available in the market but Super City is unprecedented. A gang of over 150 super heroes that transcends universes are the cast of characters inside a game – what more could you ask for?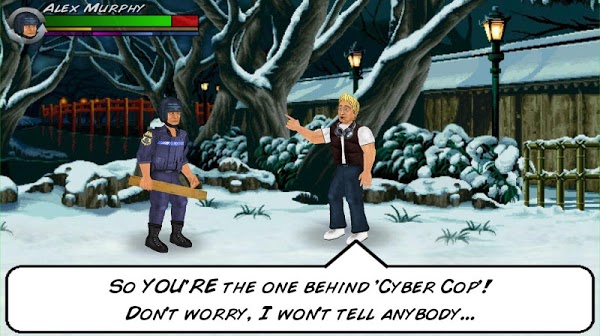 Unlike other super hero games, Super City brings back the old fashioned 2D graphics arcade fighting game. It's not a high-budget game but it does the job. In Super Hero, you can create your own super hero and see your favorite characters from DC and Marvel in the game. In this game, your choice is your story. You can choose to play a single super hero until you don't want to. Then, you can also play other characters if you want to.
The graphics and the mechanics are as realistic as they can be. But don't expect top-notch graphics as this isn't made by DC nor Marvel. However, even with that, the developers still managed to create an interesting super hero game with all our favorite super hero characters.
Features of Super City
Super City is a one-of-a-kind super hero arcade game that breaks all the rules. In here, you can play as Thor or as The Flash or other heroes. There are no rules, just a good old fighting game. With that said, here are the features of Super City:
Create own super hero – In Super City, you have the ability to create your very own hero. You can choose the costume, powers and moves of your hero down to the very last details. This will allow you to completely create a unique hero that no other games have. Because of this feature, you can create plenty of other heroes and experiment to the fullest. You don't need to abide by any rules when creating your own super hero. Just create what comes to mind and who knows, you might be even stronger than The Hulk!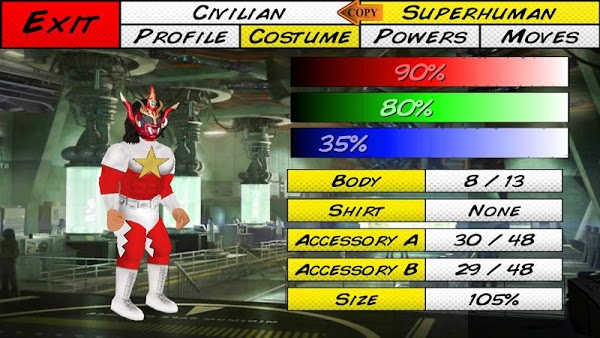 Clash with other heroes – After creating your very own super hero, you can also clash with up to 150 super heroes and villains from all the super hero universes. Choose your side as you fight to the death against your enemies and alongside your allies! Beat them with your normal strength or use your powers to its full potential – it's your choice. It's the ultimate game, the dream fights you've been longing and imagining for as a kid. It's now a reality thanks to Super City. Gain control of all the streets of the Super City as you go fight other heroes or villains.
Simple and intuitive controls – The controls are fairly simple for the most part. However, you need to be able to get used to a couple of things before you can fight to your heart's content. Here are the controls:
A = Attack (on its own to aim low, with a direction to aim high)
G = Grapple
A+G = Block
R = Run (double tap to jump or fly)
A+R = Big Attack
P = Pick-Up / Drop (with a direction to throw)
R+P = Set fire
T = Taunt, use prop, release hold
S = Special power
* Tap the portrait to transform (once activated).
* Touch the clock (or bottom of the screen) to pause the game.
* Tap the speech bubbles to speed through conversations.
* Pinch the middle of the display to zoom in or out.
Aside from the basics, there are other in-game hints you need to watch out for. This will allow you to perform certain moves!
Nostalgic graphics – Super City doesn't have the highest resolution graphics that other super hero games boast about. However, it does bring back the 2D old-school arcade style fighting game similar to the early wrestling games. This will allow you to truly appreciate a simplistic setting with intense fighting scenes that the game can offer. Also, each super hero is well-designed and has every detail you'll ever need to distinguish them from one another. It's a mish mash of powers and strengths than you can't certainly miss!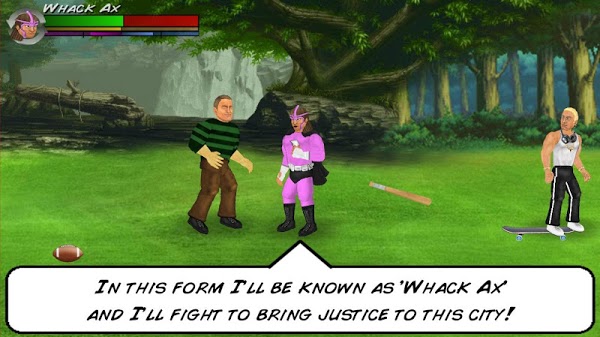 Interesting fighting mechanics – In this game, the fighting styles are reminiscent of those early 2000s wrestling games. You can use super powers as well as normal fighting sequences. You can also use tools such as axes, swords, golf clubs and more. This game has a brutal fighting mechanics that gives you plenty of fun to pass.
Customization – In this game, you can completely customize your super hero's body stats, power and equipment and moves. You can completely choose to change its height, gender, habitat and allegiance. Then you can also change the powers, defense and other stats to make your super hero overpowered.
Tips for Playing Super City
At first glance, Super City may seem like an easy game to play but that's where you're wrong. You need to have a decent understanding of the game first before you get the hang of it. Here are some tips for you: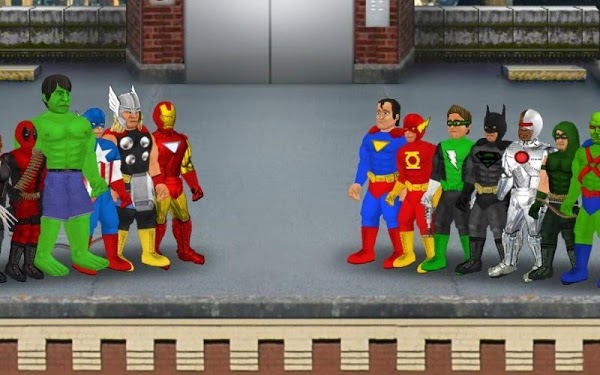 Know your enemies – In this game, there are 2 big classes – the heroes and the villains. You can't just fight anyone not knowing who they are and which side they're on because you can start a civil war that way. A basic knowledge of the DC and Marvel characters would go a long way!
Super City APK
Want to play Super City but don't want to pay up for the premium version? Download the unlocked full item now and enjoy!