Stock Car Racing APK 3.12.14
Download Stock Car Racing APK Unlimited money free for Android for a realistic and addicting racing game. Control various stock cars and race for the finish line!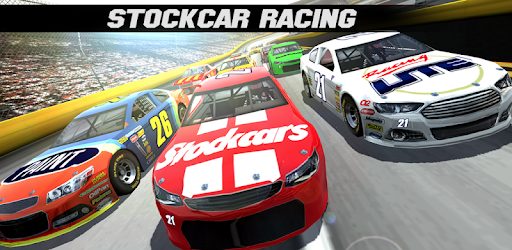 Stock Racing Madness
It's time to start your engines! Download Stock Car Racing for Android for a fast-paced, action packed, speed means everything type of game. Not many can take the pressure of the rough roads. But you're not like many. Install the game and give it your best shot.
Different Features
There are tons of features to look out for. Just to name a few already:
Cars – There are 18 different cars for you to choose in your race for the best.
Earn and Upgrade – Experience 1-4 miles race tracks and compete for prize money. Once you've cashed in, take to the shop. Here, you can upgrade, repair, and even buy new cars.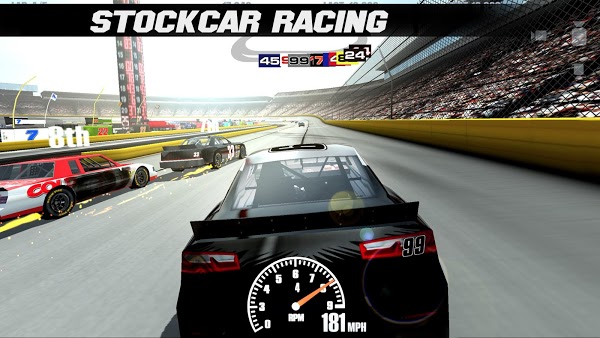 Multiplayer Tracks – Play with your friends in up to 5 different multiplayer race tracks.
Real Physics – If you crash your car, you crash hard. These realistic physics will build immersion and realism to your experience.
Game Modes
Here are the various game modes you can enjoy while playing the game. Test them all out and find which one you like the most:
Multiplayer Mode – Play against friends and strangers in this competitive game mode. Make sure to have a good internet connection. Each race is in real time and is fast-paced. Don't get left behind.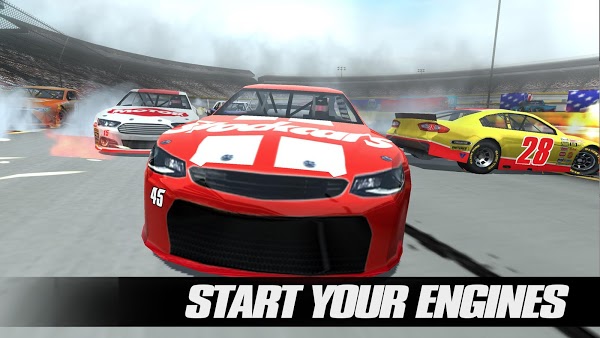 Regulation Mode – This is a single player mode where you set your own rules. Select the difficulty level and you can earn some serious rewards. The harder the difficulty, the better the payout.
Ladder Mode – This mode will test your endurance, speed, and stamina with your car. If you prefer prolonged races against tough and competent opponents, this is the game mode for you. Ladder has you racing through 10 laps. Additionally, each lap will present a faster and faster opponent. Prepare yourself.
Endurance Mode – This is the #1 test of endurance. Race through 400 laps, that is, if you truly believe you can. Most would give up at 10. The brave ones give up at 100. Fanatics stop at around 200. And the true speed machines go the whole 400.
Hot Lap Mode – This is more of a Time Attack Mode. You'll need to be as fast as you can in order to get the best time. Record your fastest lap on the leaderboards to compare with friend and foe alike. Try to reach the #1 spot and assert yourself as the best of the best.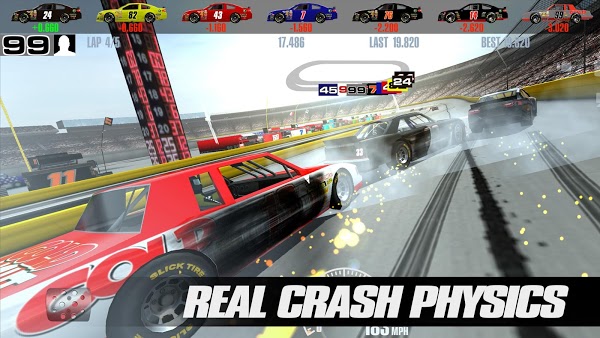 Practice Mode – Last, this mode is just as the name suggest. Practice your maneuvers and skills on the road. Take a break from mall the action and practice up to make sure you'll be in top condition for the next race.
Graphics
Not only does the game play good, but it looks good to. The realistic 3D graphics keep you immersed in the racing aspect of the game. In fact, you'll truly feel satisfied at winning first place, knowing how realistic the game feels to be playing.
Stock Car Racing APK Free Download
Now, the modified version of the game will give you even more benefits to enjoy. Just then you thought it couldn't get any better, Stock Car Racing APK new version is righ there to greet you.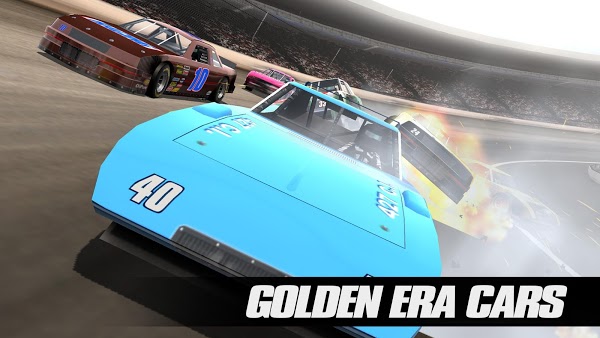 The modified version includes:
So, you can obviously see which version is superior and which is inferior. That being said, go ahead and choose the type you want to play now!