Stickman Volleyball APK 1.0.2
Are you a fan of volleyball and stickmen? Play Stickman Volleyball today and get the best of both worlds. Play in the beach and enjoy challenges. Win a lot now!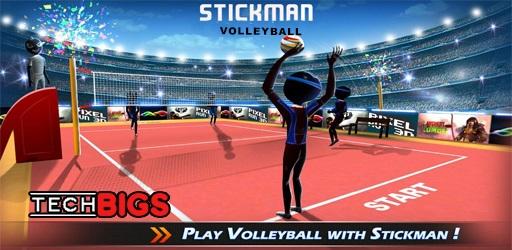 | | |
| --- | --- |
| Name | Stickman Volleyball |
| Updated | |
| Compatible with | Android 2.3.2+ |
| Last version | 1.0.2 |
| Size | 55 MB |
| Category | Sports |
| Developer | Djinnworks GmbH |
| Price | Free |
One of the most popular sports in the world is volleyball. It's a global sport that sees millions of players and thousands of tournaments every day around the globe. With many movies, shows and even anime based on this popular sport, it's not an exaggeration to say that there will be plenty of fans waiting for the perfect mobile game. With Stickman Volleyball, you can play beach volleyball today!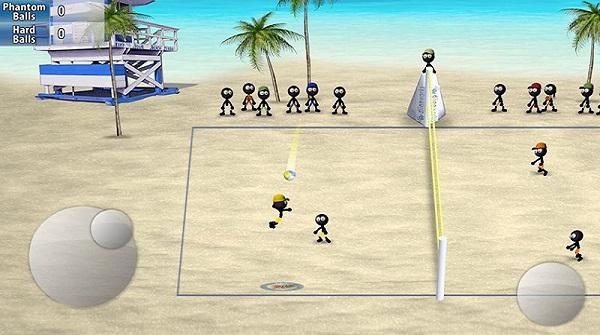 In this fun sport, you will need to get the ball to the other side without it touching the floor even once. Score plenty of spikes, aces and show off your incredible reflexes. Here, you'll be playing on beaches with many spectators watching your game. You'll also enjoy 36 volleyball teams to choose from, plenty of season modes, 24 locations and a lot of fun! Score a lot today with your team!
Beach Volleyball
Who doesn't love playing volleyball? It's an intense sport that normally involves six players on each team on the court. But in beach volleyball, you can play with 2 players each on opposite teams and on a beach. If you'd love to play this one, then try Stickman Volleyball today! Like most volleyball games, this is a 3D game that lets you enjoy the stickman characters in the game.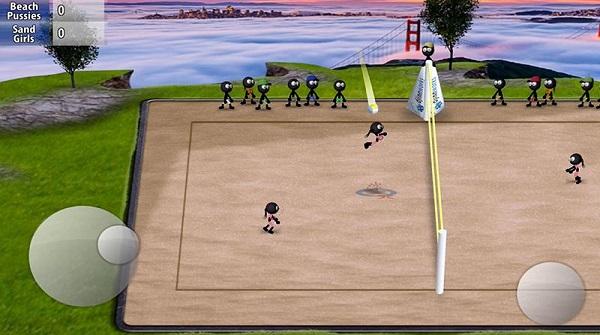 This competitive sport lets you control every aspect such as moving your character and hitting the ball. Moreover, you will enjoy the 36 volleyball teams to choose from here each with their own unique strengths. Each them have different names and they have different stats such as Service, Offense and Defense. You can freely pick one before playing as you can also see that stats of your opponents. You will also be able to unlock many locations including beaches, rooftops and many more.
There are essentially 4 difficulty levels in the game such as easy, medium, hard and pro. Moreover, you can play in different season modes such as full season, medium season, short season, national teams tour and more!
Stickman Volleyball Features
Volleyball is an awesome team sport that lets you hit the ball hard. There are many plays and strategies you can use in this game to your advantage.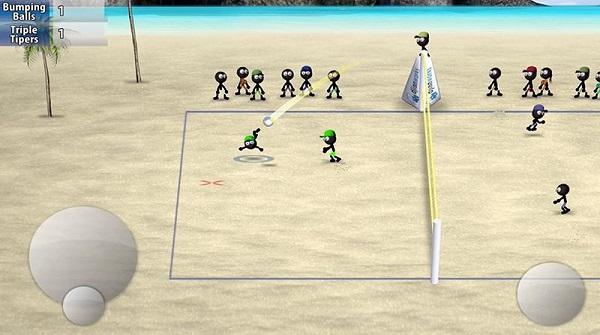 Play an Enjoyable Volleyball Match – Do you want to play volleyball today? The pandemic situation has made playing sports outdoors very difficult. Today, you can't play with other people to be safe. However, you can still enjoy volleyball provided you play it in Stickman Volleyball. This is a fun game for you to try today which allows you to play in teams against other teams.
Choose from 36 unique teams today with different names and stats such as Ball Busters, Hot Servers, Bumping Balls, Beach Pussies, Magic Blockers, Set Protectors, Phantom Balls, DJINN Workers, Sand Eaters and more. This is a game that was published by Djinnworks and a popular game today. In this fun game, you get to choose teams that have different scores in Service, Offense and Defense. You can then make sure that the game will be even when you play. Also, you can have fun in different locations from beaches to rooftops and more.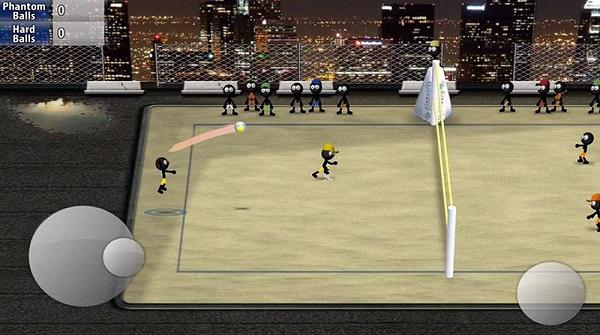 Different Season Modes ­– In this game, you can play volleyball matches in different Season Modes. These includes Short Season, Medium Season, Full Season, Djinnworks Cup, National Teams Tour, Europe Tour and America Tour. Each of these tournaments lets you face unique teams and in different locations. Enjoy intense battles as you move your way to the top today!
36 Volleyball Teams – Do you love the game of volleyball? It's a unique sport that lets you use all your body parts as well as play with others. They say that a great team is one that has incredible teamwork and individual skills. That's why in Stickman Volleyball, you can choose from one of the 36 available teams here. Each of them has unique scores in categories which are Service, Offense and Defense. Here, the game has made it so that each of the team has different strengths and weaknesses.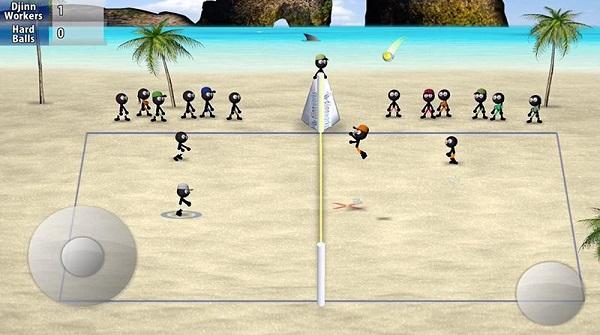 24 Locations – There are a lot of locations in the game that you can enjoy. Aside from the typical beaches, you can also play on rooftops, on mountains, on islands, and many more. You will enjoy the graphics and the beautiful locations in this game today.
Full Controls – Even though this is a 3D game, you'll fully enjoy controlling your player here. You can move around in all directions and you hit the ball using a button.
Smooth animations – The game also boasts smooth animations with up to 60fps.
Download Stickman Volleyball APK – Latest version
Do you enjoy the game of volleyball? Enjoy Stickman Volleyball today and have fun playing!