Stickman Falling APK 2.46
Can't get enough of stickman games? Stickman Falling APK is a unique game where you can dismount your character and score! Enjoy many levels and vehicles!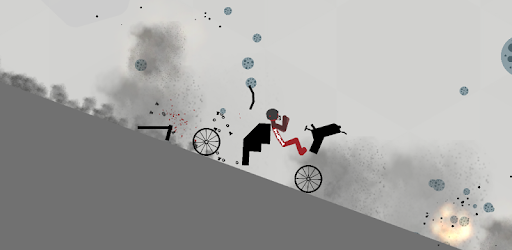 There are far too many racing and stickman games available to play now. These games are enjoyable to play since they offer a fun way to kill time. Stickman games are so popular since they're easy to make for developers and fun to play for people.
So, if you're looking for the ultimate game to enjoy right now, try Stickman Falling. In simple terms, this game allows you to fall to your death most painfully and brutally possible.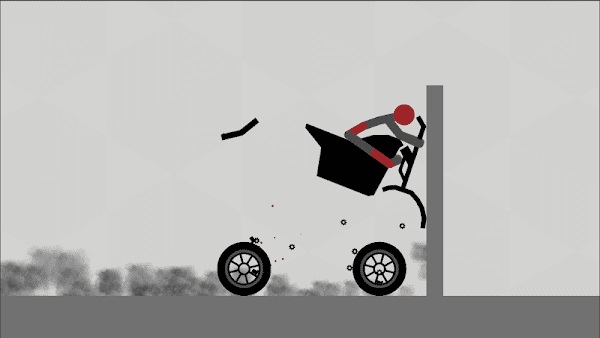 In this game, you can enjoy unique and violent gameplay that will test your creativity. The goal here is to get demolished in the most spectacular way possible to get the highest scores. You can then enjoy 14 levels, three characters, nine vehicles, and various fun to enjoy.
There are also different props and kits available, and enjoy the most brutal stickman game ever! Select the level that you want to play in and enjoy a fun game with different scenarios.
Get Wrecked in Stickman Falling
Do you love playing stickman games today? There are many types of stickman games available in a variety of genres right now. These are games that have been created to provide the most fun with the least amount of effort.
Even if they're just stickmen, you can enjoy these games since they have unique gameplays. If you love seeing violence in games, then Stickman Falling is your cup of tea! This is a game that will let you fall and score!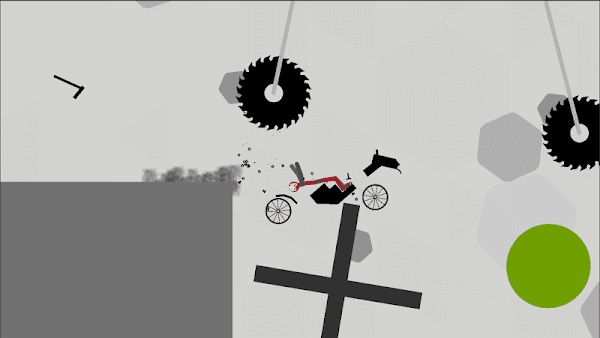 Here, the goal isn't to survive but to die in the most spectacular way possible. In a way, it's not your usual game, but it's something more fun than others. You can try 14 new levels here: Danger Zone, Shark Jaws, Arrows Field, Rat Ways, Hourglass, Two Stairs, Saws Hole, Bouncing Up, Slide Up, and more!
Each level has unique obstacles, traps, and weapons that will annihilate you in the most brutal way possible. The higher you score, the more rewards you can get!
Enjoy the most brutal stickman game today. Try new characters such as the sport doll, robot and the regular one.
Stickman Falling Features
There are so many fun things you can do in Stickman Falling! You can experiment all you want and enjoy these features:
A Fun Unique Game – There are so many games today that can give you a pleasurable time. Often, we see games that are a total carbon copy of another, which is the trend nowadays. Games copy successful games to get a share of the pie.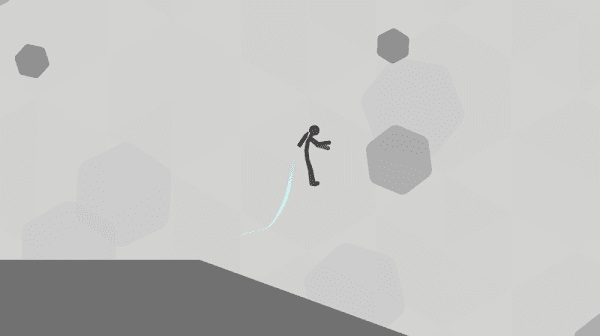 But Stickman Falling is different as it's a game that lets you die as you please! Here, instead of surviving, you'll need to fall most brutally as you can.
It's safe to say that this game isn't for kids, which is why it's so good! Here, you can do all sorts of tricks when you fall, so you can enjoy a game where you can witness gruesome scenes today.
You can also use different characters such as the robot, sport doll, and the regular one. You can also select unique kits like the pinwheel, missile, C4, and others. There are also different props that you can use in the levels!
Different Levels – If you enjoy brutal games, then Stickman Falling is the perfect one to download. This is a game that isn't shy, and it will show you the most challenging way to die possible. In this game, your goal is to score as much as possible by inflicting as much damage to your character as possible.
Here, you can enjoy different levels that you can play in! Each one has other designs, traps, and ways for you to die. Enjoy different levels now like Shark Jaws, Saws Hole, Two Stairs, Slide Up, Arrows Field, Bouncing Up, Arrows Valley, and more.
3 Characters and 9 Vehicles – There are also different characters you can enjoy, like the sport doll, regular guy, and the robot. Then, there are also other vehicles like the jetpack, motorcycle, bicycle, and many more.
There are different types of fun you can have on each vehicle and with other characters!
Props and kits – In Stickman Falling, you can also add different kits that will add to the fun, such as a C4, pinwheel, and missiles. You can also add props to the levels such as saw, steam, TNT, arrow turret, blade turret, and many more. Add these
Unique concept and graphics – This app feature a unique concept and pictures that you'll love! Enjoy brutal and visual graphics now.
Download Stickman Falling APK
There are many fun stickman games to play, but Stickman Falling is gold! Download it now and enjoy a fun game.