Stella Arcana APK 0.13.1328
Tired of the same old MMO game? Look no further and try Stella Arcana APK which gives out a completely different experience that allows you to manually level up!
MMO mobile games have been made thousands of times before. They're not exactly new but there are a lot of new games being made in the category every time. So, what makes Stella Arcana different from the rest? Is it the graphics? The controls? The quests, the monsters, the world-building or other things?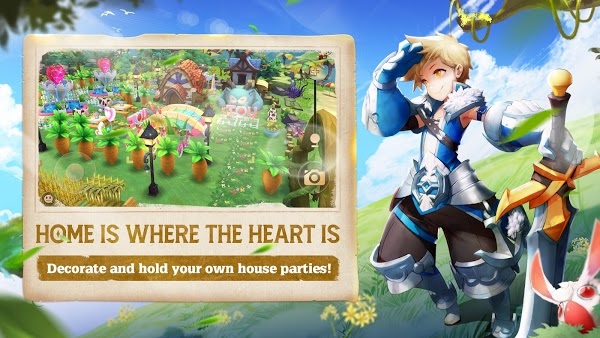 This new mobile game is the talk of the town since it got more than a hundred thousand downloads now. But this MMORPG game isn't like your typical run of the mill game. It's much more than that! Here, you need to be active unlike most MMORPG games where you can auto-quest. Aside from that, the game offers a unique map and monsters to slay. Can you survive and thrive in this open world?
Enter a New Magical World
MMORPG or Massively Multiplayer Online Role-Playing Games aren't a new concept. In fact, it started with computer games back in the 90s and it's still popular to this day. Though they're not as popular as back then, a lot of players are still enjoying these games seeing as a lot are still being made.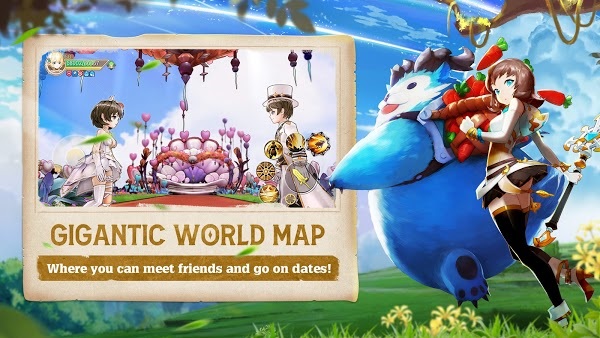 Stella Arcana is a new game from LRGame Inc. that promises an entirely new experience from what we're used to. As usual, there's a backstory in this game that basically asks users to help the light forces fight off the darkness. To do this, you need to complete quests. Each of the quests will yield different EXP and rewards for players. Thus, your primary duties would be to complete these daily quests if you want to get stronger and level up. Aside from that, you can decorate your house, meet new people and become friends with them and partake in intense boss battles.
What Makes Stella Arcana so Epic
So, will this game be another one in the thousand of MMORPG games or a unique one that will finally bring in more players. Whatever it is, only time will tell. But if you're curious if this is worth your time, here are what makes this game so epic.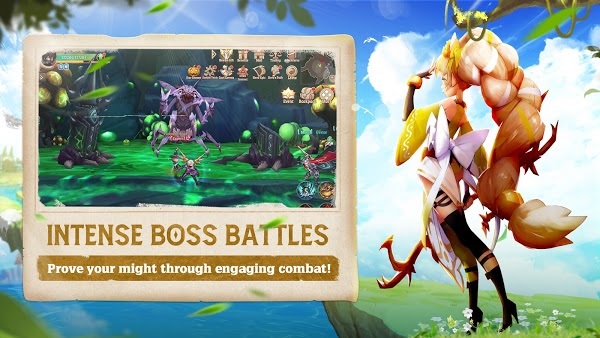 Decorate your house – Here, you can decorate your own house! Buy a house and feel free to decorate it according to your preference. But aside from that, you can hold house parties here! This is such a fun game that allows you to chill with friends and do things that you normally can't in the real world. The game promotes socialization and allows you to make friends.
Finish daily quests – The most important aspect of the game are the quests. Each quest is unique and yields different rewards and results. Depending on the quest, you may need to slay monsters, find items, upgrade battle pets and many more. Every day, you'll get fresh quests after completing each one. The quests are divided into 3 categories namely Mandatory, Optional and Challenge. These are self-explanatory but you will see all the quests available in the dashboard. You can clearly see what rewards you'll get from each quest so you can prioritize.
Fight bosses – There are also a ton of bosses that you'll need to fight throughout playing the game. It will only get harder the more you level up. But more than that, you get more rewards as you fight more stronger enemies. Overall, the monsters and bosses are strong and it's a challenging task to fight them.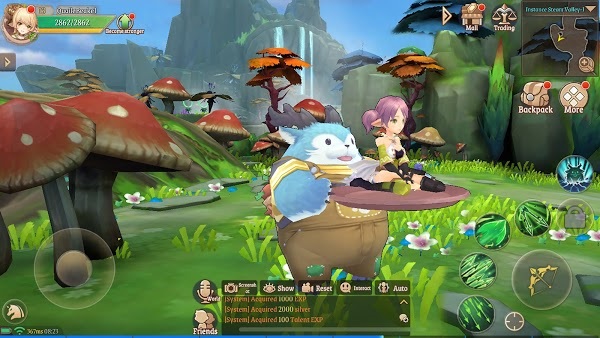 Meet people and team up – One of the best things about MMORP games is that they involve a lot of people in real time. You can team up with random people around the world or with your friends. Meet new people and team up to do raids and quests together for some insane rewards. There are a ton of fun things you can do in Stella Arcana!
3D Graphics and massive world – Like most MMORPG games, the 3D aspect here allows players to freely explore the massive world of the game. The game is real time and you will see a lot of players walking around the map.
Various skills and items – You can also learn a lot of skills, get a lot of items and upgrade your existing ones to get stronger. Overall, you can become stronger as you play every day.
Download Stella Arcana APK – Latest version
Stella Arcana is an awesome game that allows you to dive in a massive open world filled with magic, people, bosses and skills! Indulge in a chill game now.