StarMaker APK 8.51.0
Download StarMaker APK - Unlimited coins - Latest Version free for Android. Sing and record your own karaoke performances in this fun app for parties and solo.
Looking for the perfect Karaoke app for a party? Or maybe you want to show off your singing skills to become the next hit sensation? StarMaker is the easiest way to display your singing skills, edit your performance, and create music videos to share!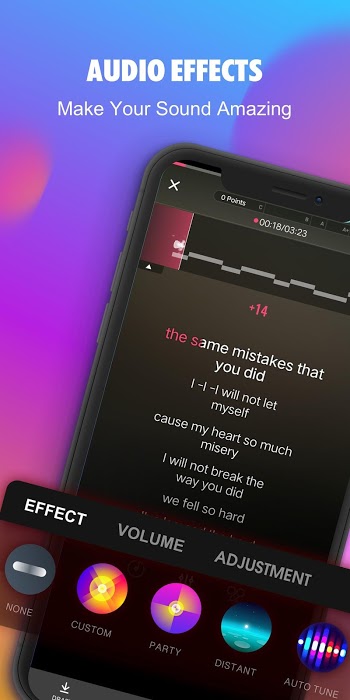 There is a hidden talent within all of us, even if we don't know it. This app is the key to unlocking that singer who is tucked away underneath your shell. Download StarMaker for Android to access your singing potential.
Great Features
Features ultimately make the app. Without them, an app would be no different from its competition. As such, it's better to know what benefits you get before actually downloading an app.
StarMaker is no different in that regard. Furthermore, here are some of the various features that make StarMaker such a fun and addicting app to use with your friends and family.:
First, there is a library of over a thousand different hit songs and popular music choices from the generations. Pick whatever you want and immediately get to singing!
Also, there are many voice effects that you can use to edit your own karaoke recordings. Have some fun and make a remix of your favorites.
That's not all, become a hit sensation by editing your own music videos. You can record in selfie mode and from there, edit the recording with different filters.
Are you tone deaf? No problem! There is a Pitch Correction feature that fixes your voice in the snap of a finger. Go from a glass breaking screech into the next Madonna.
Next "Hook" allows you to get straight to the best part of a song. Sing the hook alongside the artists who perform these tracks; turn their originals into a duet remix.
Want to instantly share your good times with other from around the world? Go live and begin recording all of your performances to show off your music talent with everyone.
Lastly, there is also an online community within StarMaker. You can join this Family Community to share your favorite songs, sing alongside other users from around the world, and even share your feedback. This is the fastest and easiest way to grow and connect through the love of music.
If all of these features didn't amaze you, then you're hopeless. Any music lover would rejoice at the thought of a chance to share their music through this type of online community.
User Interface
The interface of StarMaker is also super-simple and seamless to use. All options are properly displayed in the menu. Additionally, all categories and features are displayed and labeled accordingly. Therefore, any user of any age can use this app without any difficulty or limitations.
Download StarMaker APK - Unlimited coins, money
In addition to everything, you can also get the StarMaker APK download for Android, rather than the original one from Google Play. With this version, you can obtain some great benefits that were not originally from the base adaption.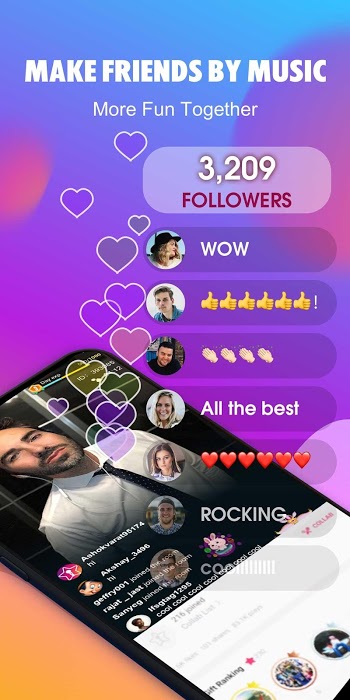 In fact, the file size has also been condensed, so you would be better off getting this version. This is because, not only would the download and installation be faster, but you save a ton of mobile data and storage from the APK.
With that being said, you should definitely consider the StarMaker App download APK for Android over any other adaption of the musical application. Go ahead and follow the download link to install the app to your device now!