Spider Man Unlimited APK 4.6.0c
Can't get enough of superheroes? Download Spider Man Unlimited APK now and run endlessly! Complete missions as you run and fight enemies in this fun game.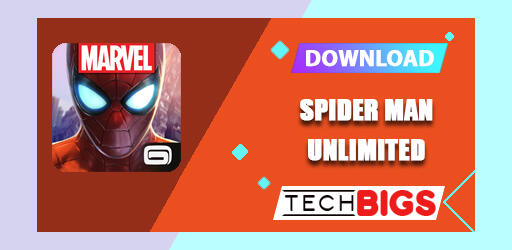 | | |
| --- | --- |
| Name | Spider Man Unlimited |
| Updated | |
| Compatible with | Android 4.2+ |
| Last version | 4.6.0c |
| Size | 50 MB |
| Category | Action |
| Developer | Gameloft |
| Price | Free |
Download Spider Man Unlimited APK – Endless Runner
There are a lot of exciting superhero games that you can play right now for free. If you're someone who loves playing games, then you can download and enjoy so many fun ones right now.
There are a lot of games that focus on the superhero genre, which you can find enjoyable. Spider Man Unlimited is a unique superhero game because this one is an endless runner that you can play for free.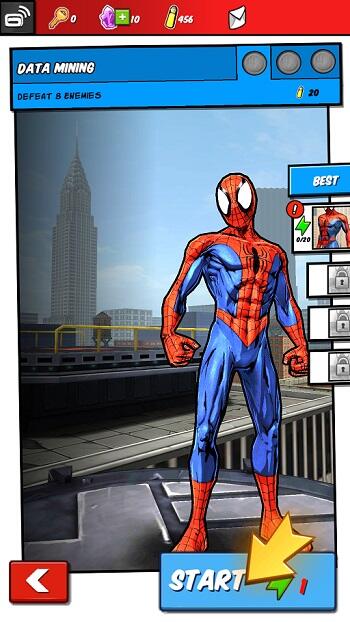 In this game, you'll play as Spider-Man as you run through rooftops collecting various things and fighting the bad guys. Here, you can use different tools to fight against famous villains like the Green Goblin, Sandman, and many more.
The controls are easy here as you need to dodge obstacles by swiping to the left or right. Then, you can swipe up to attack enemies in the air as you enjoy completing missions. There are a lot of villains to fight, new areas to explore, and people to save in this game!
Enjoyable Superhero Game
You're able to enjoy a lot of games right now if you're fond of superheroes. These are always fun and exciting games since they provide the best action for everyone.
Whatever you want to play, you can enjoy many superhero games from Marvel and DC right now. There are many superhero games available that can take your stress away right now. Thanks to Spider Man Unlimited, you can enjoy a fun endless runner game today.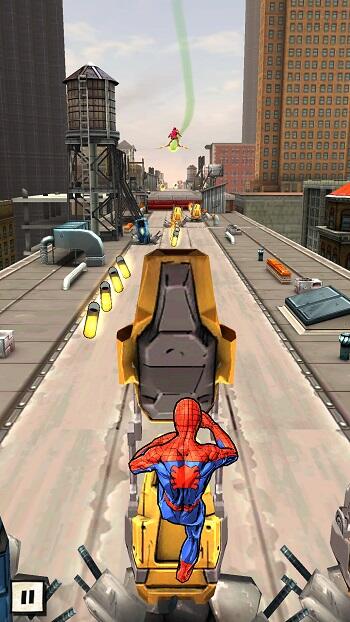 If you're someone who enjoys watching and playing Spider-Man movies and games, then you'll love this game. This isn't merely your typical runner as you can enjoy running as Spider-Man himself.
Here, you'll complete missions by running and fighting against villains that are in the way. You'll collect vials and complete objectives in this game as you progress through the story. There are many obstacles in the way, and you're able to dodge and jump as you please.
The comic-book style graphics is perfect for comic lovers! Enjoy a fun and unique runner game where you save the neighborhood as a superhero.
Spider Man Unlimited Highlights
If you love Spider-Man, you can download Spider Man Unlimited and enjoy unique gameplay.
Fun endless runner – If you're a fan of endless runner games, then there are many of them now. These games are always popular and fun, especially among kids, since they are family-friendly and unique. You can find a bunch of these games that you can play right now on your mobile phone.
There are many of them available such as Spider Man Unlimited, that you can enjoy. With this game, you're able to play as the web-slinging superhero who fights crimes in his tights!
In this game, you won't fight the villains using ordinary methods. Here, you'll go through an endless runner as you dodge obstacles, fight enemies and enjoy a fun game. Here, you'll be able to unlock different characters that you can add to your team so you can use them.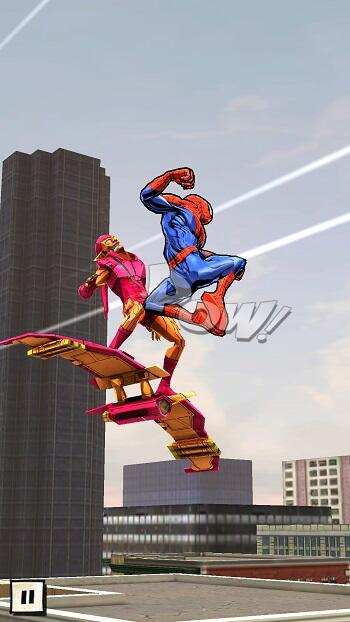 In this game, you're able to complete many missions as you unlock new abilities and boosts. You can save the city by fighting villains as you run and collect vials all over the rooftops. This is a game that demands your full attention all the time!
Unlock superheroes – In Spider Man Unlimited, you're able to unlock characters from the Spider-Man comics as well as the movies. Feel free to have fun unlocking them and adding them to your team. There are many characters available here to play today with unique skills.
What's even more amusing is that you're able to enjoy the interactions with Marvel characters as well. The voice dialog makes this game more realistic and fun. If you're a Marvel fan, you shouldn't miss this game today!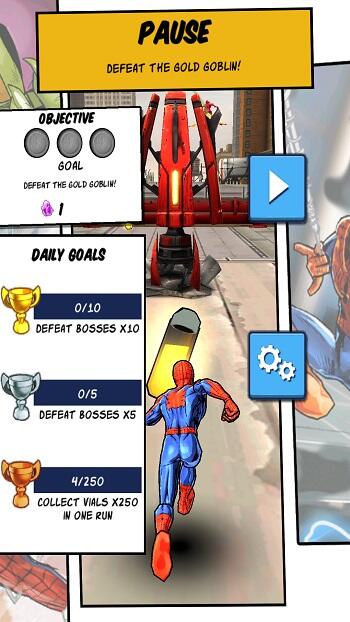 Complete missions – Even if this is an endless runner, you'll still need to complete various missions. You'll fight against iconic villains like the Green Goblin, Sandman, and so many more.
You'll go through different environments and face challenging obstacles that you need to dodge! Fight against the very best now and save the city using your powers one mission at a time!
Fun and easy controls – You can enjoy the easy controls that just let you slide left or right in this game. You can also slide up to fight enemies and dodge obstacles. There are many exciting locations to enjoy in this game, and the comic book graphics make this game so exciting!
Download Spider Man Unlimited APK
If your Spidey senses are tingling, download Spider Man Unlimited now and save the world from villains!