Specimen Zero APK 1.1.1
Do you love challenges and horror games? In Specimen Zero, your task is to get out of the building ASAP! There's a monster on the loose and you need to get out.
The horror genre has gotten big in the gaming world ever since popular ones like Granny have made it big. Now, you'll see many horror games that are thriving and new ones being released all the time. If you're someone who likes challenges and isn't afraid of ghosts, then it's the perfect genre for you. Specimen Zero is the newest horror craze today wherein you'll need to escape from that horrible place! There's a dark area here with secret buildings and plenty of monsters!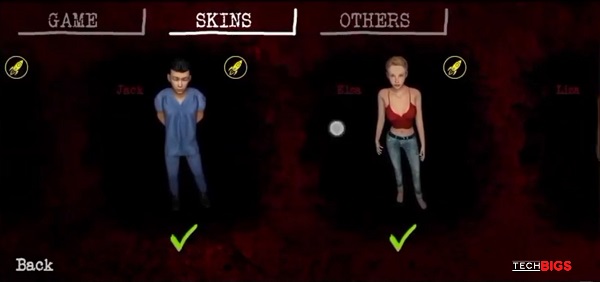 Published by Café Studio, this horror game is a typical escape game but with a lot of twists. Here, you'll need to collect and use items to defend yourself against creepy creatures that are up and about. You'll need to be careful because the monster can hear everything and will try to eat you. Here, you'll need to solve puzzles and search and collect items to help you escape. Can you stay calm and escape this creepy building?
Endure and Escape
There are a lot of things that we can't explain in the world. But what if you suddenly wake up in an abandoned place where the last thing you remember is being kidnapped? There are tons of games with this premise but the only one can entertain you today which is Specimen Zero. In here, you'll go through a series of challenging rooms where you'll need to find the exit. But you need to be careful as the monster might see or hear everything you do.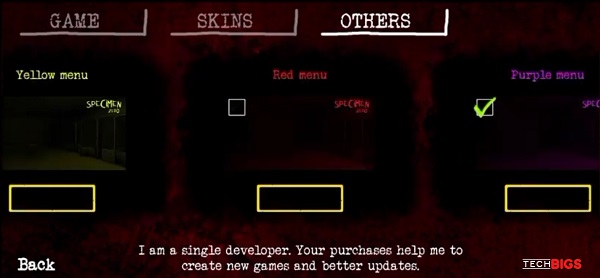 In order to escape, you'll need to be careful not to make a loud noise and to solve a variety of puzzles in different rooms. There are plenty of rooms in here which will raise your heartbeat in an instant! You'll need to search through every area here to find keys, clues, and other objects that you can use to escape. But you'll need to be incredibly careful as you don't want to generate noise. If you're not careful, you'll only find a bad ending here.
There's a big dark area here full of secrets and you'll need to find a way to escape. Discover a scary adventure here and enjoy!
Specimen Zero Features
If you think you have the guts to play a horror game, then Specimen Zero apk multiplayer is the game for you. Here, you'll need to find a way to escape.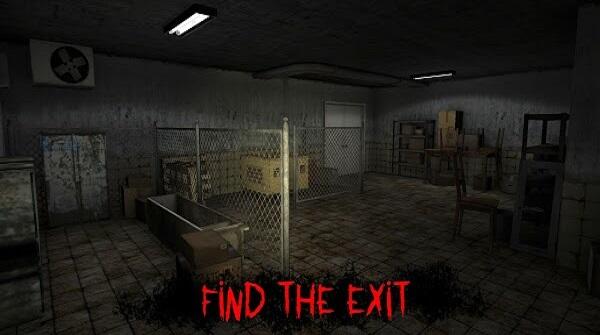 An Enjoyable Horror Game – There's something about horror games that makes them appealing for people. Even though we don't like being scared, horror games are the ultimate test of our courage. If you like to test yourself, you can try playing Specimen Zero today! This is a multiplayer horror game filled with scary things where you must discover a way to escape. There are plenty of monsters here and rooms filled with dark secrets.
Here, you need to find a lot of items in order to escape. You'll find items like keys, ammunition, medicines, and plenty of other things. You must find a way to survive and to get out of the building today before the monsters get you! But above all things, you must be quiet and you must move slowly in order not to get noticed. But things aren't going to be easy as things can get scary real fast!
Collect Items – There are plenty of items that you can collect in this game. You may need to solve puzzles, discover secrets and passages in order to escape here. Don't think the game is going to be easy as there are many challenges that will be on your way. Here, you'll need to solve puzzles and discover secrets all in the name of escaping. Try to find the courage to solve the puzzles in order to get out!
Search Around – In this game, you're free to move around the rooms and different places here. You can move around here in order to move around rooms and different places today. Then, you can also pick up things and use various objects in order to do a variety of things. There's also a powerful tool here that you can use but you need to be selective of when you use it.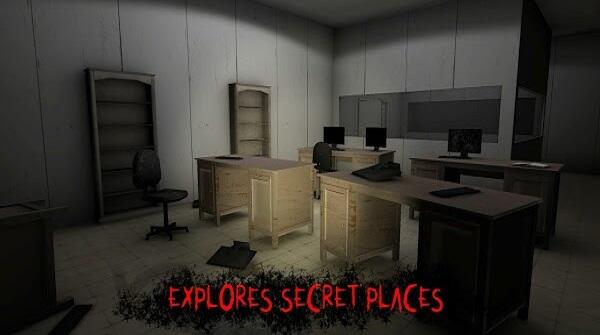 Different Levels – In this game, there are different levels available. There's the Normal Mode where the enemies move at normal speed. There is also an ample supply of medicines, batteries, and ammo in this mode. Then, things will get harder in the Hard and Nightmare mode. Here, the resources are scarce and the monsters are more sensitive to sounds and light!
Multiplayer – You can also try playing with friends here to make the experience more enjoyable and less frightening!
Specimen Zero
Download Specimen Zero APK no limits with the feature now and enjoy playing the hottest horror survival game today!