Solar Smash APK 2.1.1
Download Solar Smash APK free for Android. Use a variety of different tools in order to destroy various planets in this 3D destruction simulator.
The world is an amazing place. Yet, it can be so fragile. In the blink of an eye, our entire planet can be wiped from existence from various threats. Check out all of the different ways this can be made possible with this simulator. Download Solar Smash for Android now and utilize various resources to destroy multiple planets in an instant.
How It Works
Understanding this simulator is actually fairly simple. First of all, you will need to pick out a specific planet of your choice. Then, you can follow this with any of the materials and resources available in your inventory. These materials will be used to cause the destruction.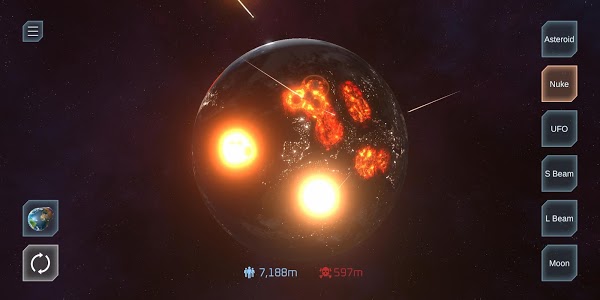 There is a plethora of different tools that have the capacity to dent and even destroy a whole planet. These include: black holes, meteorites, comets, an alien invasion, and many more anomalies.
Regardless of the way you choose, sit back and watch the magic unfold. It is truly fascinating watching how these planets are turned into nothing but ash before your eyes. The graphics and animations, mixed with the realism makes the entire sight unforgettable. Trust us, you'
Graphics
As far as the graphics in Solar Smash, the simulator is fully displayed in 3D to give a more realistic feel to the entire experience. And, this definitely works in favor of immersion. Not only is everything displayed in 3D, but the quality of the overall graphics is absolutely astounding. You'd be surprised at just how realistic this simulator can look at times. It's actually bone chilling.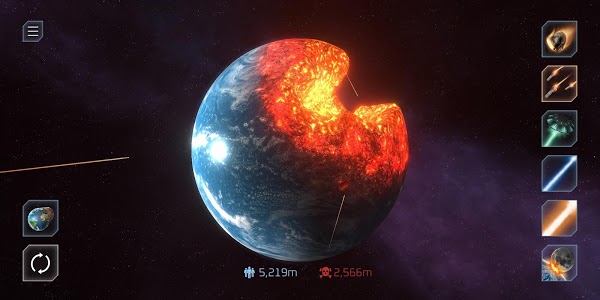 On that note, the animations are even more realistic and make you feel as if actual planets were getting destroyed during all of this. You'd be completely breath taken just by watching all of the various told being utilized as entire worlds are disintegrated.
Solar Smash APK Free Download
If you have any problems from the Google Play download of the application, then go ahead and download game Solar Smash APK straight from our website. You are already on our site, so this is the perfect time to obtain the simulator for yourself.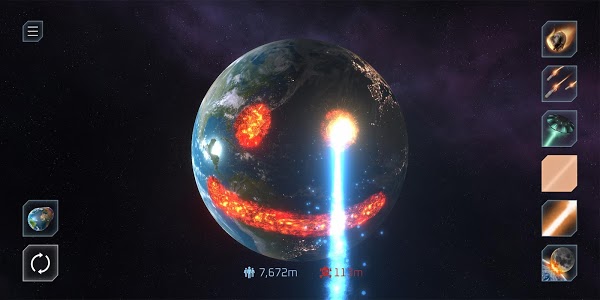 You can add your own features by using other tools in conjunction with the APK. By doing this, anything can happen in the simulator. Imagine all of the different possibilities that can be made possible with codes.
Anyways, with everything said and done, you should go ahead and download Solar Smash APK latest version straight to your Android now for the best planet simulator around. You'll get the ultimate feeling of satisfaction as you witness entire planets crumble away into space dust.