SloPro APK 1.0.0.10
Do you agree that everything looks incredible in slow motion? With SloPro APK, you can quickly shoot videos in slow motion. Edit videos easily and impress everyone.
SloPro APK – Slow Down Videos
There are so many videos on the internet today that we can watch. If you're searching for videos, you can enjoy so many of them on social media apps like Facebook, Instagram, Twitter, and more.
A lot of users upload videos on these sites for personal and business purposes. But if you want to create videos in slow motion easily, you can download SloPro today and enjoy. This is a simple app that does fantastic things.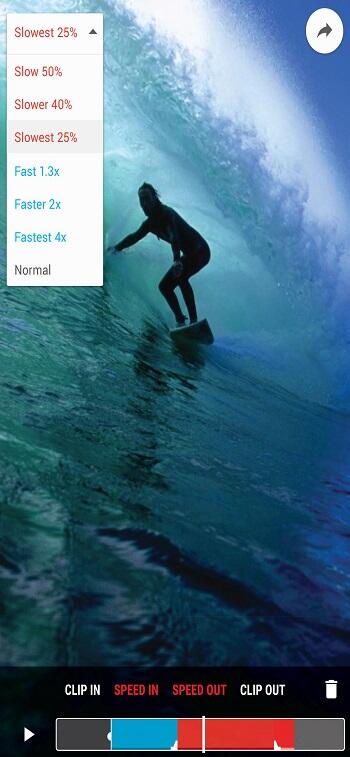 With this app, you can easily enjoy creating the best videos as you can slow them down quickly today. We all know that to slow down clips, we need an editing app or software.
But there's also a built-in slow-motion feature on a lot of devices today. But if you don't have these options, SloPro is the best app to download right now since it's free. Here, you can choose to make it slow and even fast, depending on your specifications.
Slow of Hasten Videos
There are many videos available today on the internet that we can watch. From Facebook to YouTube to TikTok, we're surrounded by all kinds of videos right now. With so many videos available, we all can use video editing apps available on Google Play Store.
We're seeing many types of video editing apps today that we can freely use. Since there are so many to choose from, you can download SloPro today to enjoy an easy way to slow down or hasten your videos!
This app was specifically designed to let you enjoy changing the speed of your videos quickly. You can make any video look instantly more relaxed when you slow it down with this app. Here, you can select which parts of the clip to slow down, hasten, or return to average speed.
You're free to cut, clip in, clip out and edit your video thoroughly so you can get the desired effect. Here, you can slow your video down to 25% and hasten it four times the original speed.
There are so many incredible videos you can create thanks to this app today! Download it now and enjoy.
Features of SloPro
If you want to enjoy a fun editing app, try SloPro, and you'll never have to download other editing apps again.
Edit videos easily – There are many available editing apps today to create videos. We see so many fun ones that we can use today to create videos for personal and business use.
Thanks to these apps, we no longer need to use the computer for a quick or an extended edit today. With just our phones, we can easily edit videos on the go. But with SloPro, you can enjoy a way to slow down or hasten your videos quickly.
The app doesn't let you any more than what it's for since it does the job so well. This app was designed for people looking to make their short clips look cooler today.
Before uploading that trip on the beach, you first need to edit it here to get your backflip in slow motion. The app lets you adjust the speed any way you want since there are many choices. Edit without any hard work today!
Slow down clips – With SloPro, you can quickly slow down any clip. This app works best with short clips that you can upload on social media such as Facebook, Instagram, or even TikTok.
Here, you can quickly slow down any part of the clip in different percentages such as 25%, 40%, and 50%. You can easily preview the video once you've selected the percentage to see the effect. Then, you can apply it quickly and enjoy it.
Speed up clips – You can also hasten your clip quickly with this app. There are a lot of occasions when a faster clip will do the job.
Thanks to this app, you can hasten it to different speeds like 1.3x, 2x, and 4x faster. With this, you should be able to create time lapses or any other standard video easily.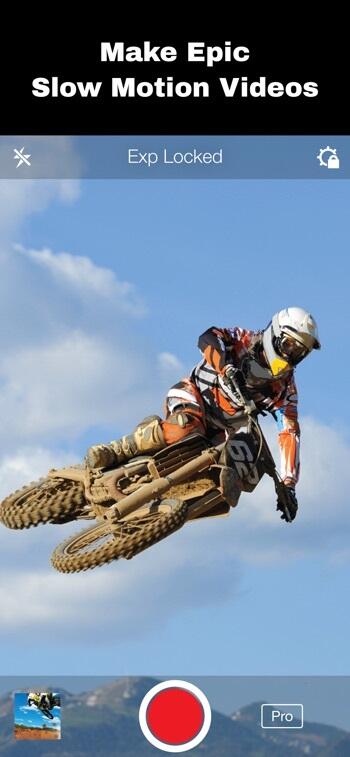 Easy editing – This app lets you clip in, speed in, speed out, and clip out today. You're free to edit any video you wish at any length today.
Here, you can make any part of the clip slower or faster or at the normal speed. You can then create various effects that are similar to what you see on social media apps today.
Download SloPro APK – No Watermark
With SloPro, you can quickly slow down or hasten any clip today! Create the best videos right now for free.