Rucoy Online APK 1.27.0
Download Rucoy Online APK – latest version – free for Android for an epic retro MMORPG experience on mobile. Play as a knight, mage, or archer and hunt monsters.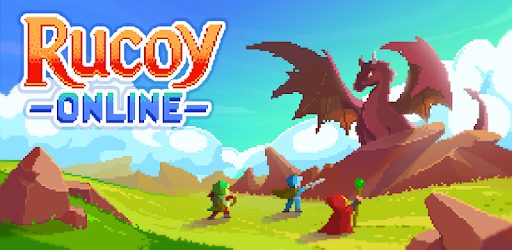 Customize your medieval character and prepare to hunt monsters down. Download Rucoy Online APK for Android to get your fingertips on one of the fastest-growing massively multiplayer online role playing games (MMORPG) currently available on mobile.
Rucoy Online: A Retro MMORPG
The game has a retro 2D style with heavily pixelated graphics, reminiscent of an earlier era in gaming. You get to choose your class from either knight, mage, or archer, and then customize them to look exactly how you want.
Take your character out into the world and make friends (or enemies) with other players, then hunt down monsters to gain experience and level up. It's an epic journey with thousands of other players online joining in the action.
Choose your path
After deciding which class your character is, you'll have the option to go out alone and fight to enrich yourself or ally with some other players to work as a team and hunt down much bigger monsters. This will allow you to gain more XP and thus level up quicker. You'll also be able to change your character class at any time in the game, just in case you get bored of it.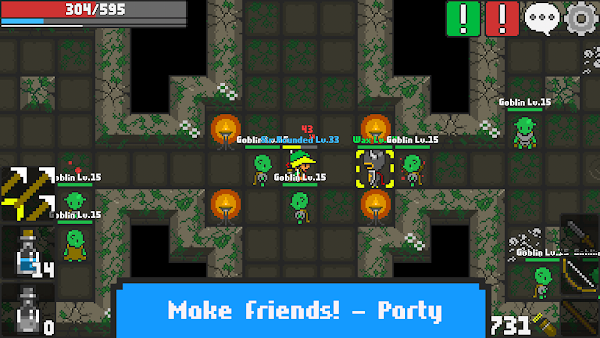 Fill your inventory
Discover useful items as you roam the world looking for monsters to fight, quests to complete, and other players to trade with. You'll be able to trade items of value to get new weapons, armor, potions, and more.
Ever expanding world
The open world in Rucoy Online APK is always growing bigger, which means you'll always have more to explore in this ever-growing world. That means more missions, more monsters, and more players to fill the place.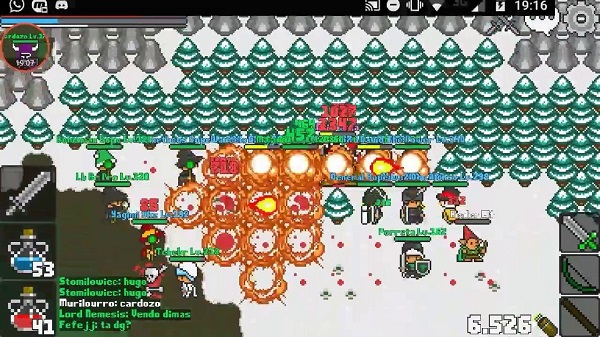 Chat with other players
Chat with other players from around the world, or invite your friends into the game so that they can play with you. Together, you can build a team that will be capable of killing even the biggest monsters in the game.
Bounty hunting
Killing innocent players will result in you being cursed – but killing cursed players will get you a bounty of gold. This means that you can effectively position yourself as a bounty hunter in the game and spend your time hunting and killing cursed players. There is also a PVP zone where you can stand in to reduce the amount of time that you're cursed – this is essentially a free-for-all zone where you can go to fight with other players.
Use magic attacks
Play as a mage to use devastating magic attacks, or enchant your weapons to make them more powerful. Rucoy Online mod APK gives you the option to play around with magic and use it to incredible effect like the wizards of old. Take out monsters with spells like Gandalf on speed.
Simple controls
Moving around and attacking enemies is as easy as opening a door or closing a window. In Rucoy Online mod APK, you only have to worry about a few controls to perform any action. It's a simple control system that allows you to spend more of your attention on the game itself.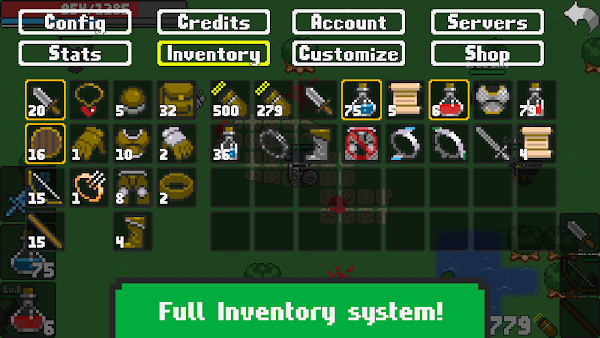 Download Rucoy Online APK for free – Latest version
Ready to explore a vast open world and chat with thousands of other players? Download the Rucoy Online APK to play the game with no glass ceiling to worry about. You'll be able to buy and trade the best gear, including weapons and armor, and become a legendary monster-slaying warrior.