Rodeo Stampede Sky Zoo Safari APK 3.7.0
Download Rodeo Stampede Sky Zoo Safari APK Latest Version free for Android now. Experience the fun life of a cowboy, herding animals with his trusty rope.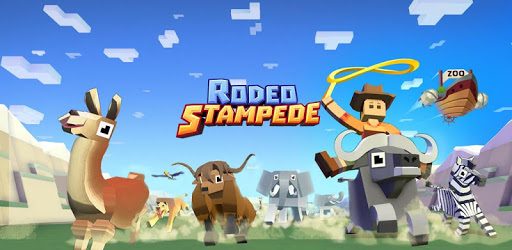 It's time to wrassle against some of the most renowned creatures to ever stampede on this earth. It doesn't take just any ol' cowboy to take on the challenge of herding 'em up. You must a special kind of buckaroo. Download Rodeo Stampede Sky Zoo Safari for Android to get ahead of the other gauchos and show them who's boss. YEE HAW!
Some Features of Rodeo Stampede Sky Zoo Safari
Before downloading the game, granted that you haven't already, take a look at these benefits. All of the following features bring tons of replay-ability and action to your gameplay. Thus, they are worth knowing to fully understand just how great of a game Rodeo Stampede Sky Zoo Safari truly is.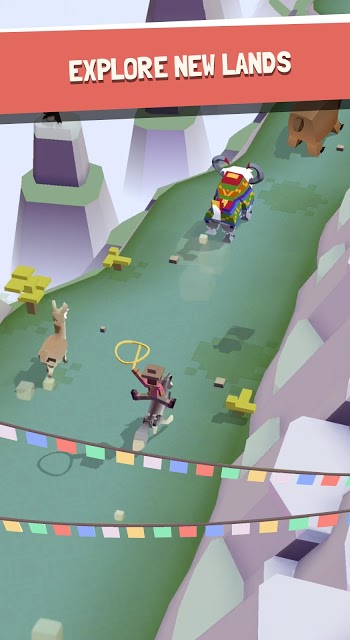 Here is a list of noteworthy features…
Ride around various stampedes using different types of exotic animals, most people wouldn't ride (buffalos, elephants, foxes, and more).
Avoid any incoming obstacles in order to increase your overall score. Can you aim for a high score?
Once an animal has been captured, you can add it to your zoo and collection. Then, you can show them off as much as you want in your Sky Zoo area
Customize your cowboy with a ton of different hats that you can purchase.
Speaking of customization, you can even increase the overall quality of your zoo. Doing so will grant rewards and gifts from happy visitors who come across your establishment.
Play through a fun and intuitive endless runner game. East to use controls will have you playing through this rodeo with only one finger at your disposal. In fact, one finger is all you will ever need.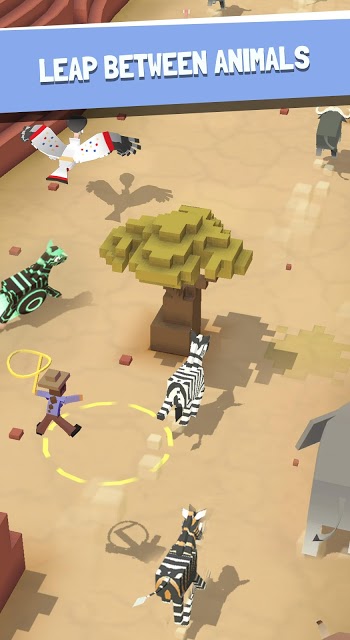 Of course, there are many more features to make this stampede runner adventure much more exciting. But, where would the fun be in explaining all of them? Part of the excitement lies in the surprise factor. Meaning, you should know just the right amount of information to be interested but not enough to kill the suspense and surprise.
Graphics
As for how this ho-down looks, the graphics are pretty sharp and remind you of Minecraft, to an extent. However, the game still retains its own unique personality by not delving too deep into the MC style.
That being said, everything is all blocky and pixelated quite well. There isn't any room to complain, if you are already a fan of the art style. As such, everyone should be on board with the looks of the game (per the reception Minecraft gets).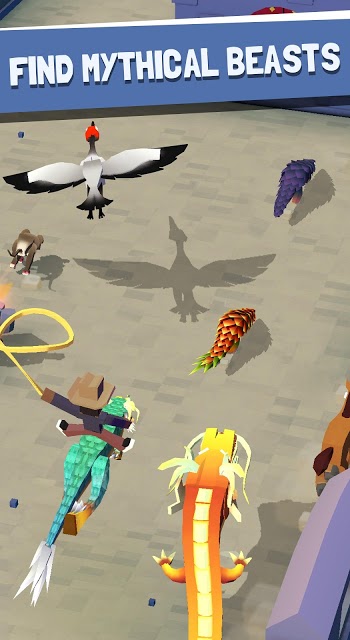 Overall, you'll want to explore every aspect of the game and take in the visuals all the way through. It's worth doing and anyone would appreciate it.
Rodeo Stampede Sky Zoo Safari APK Free Download
You can even go a step further into this animal chase with the Rodeo Stampede Sky Zoo Safari APK download for Android. This version grants all cowboys a huge benefit that is well-worth adding onto their gameplay.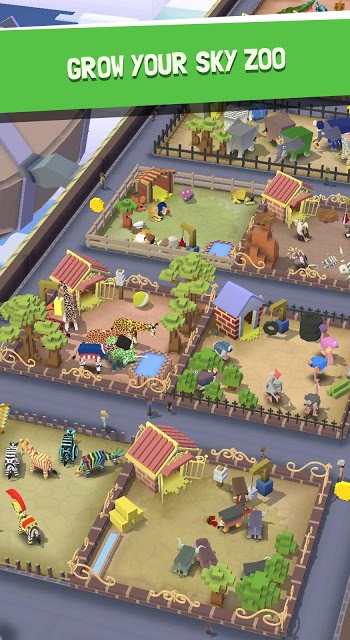 So, getting the modified APK includes access to:
Rodeo Stampede APK unlimited money access
Also, access the Rodeo Stampede APK free purchase feature.
These benefits allow for unnecessary grinding in between the more enjoyable aspects of the game. So, you can get straight to your wrassling and rope slinging. There's no room for tedious processes, and that's why anyone should download Rodeo Stampede APK to their device. Y'all won't regret yer decision.