Rick and Morty Pocket Mortys APK 2.32.0
Download Rick and Morty Pocket Mortys Apk Latest Version Free for Android and play on your Android device. Enjoy the amazing features in the apk.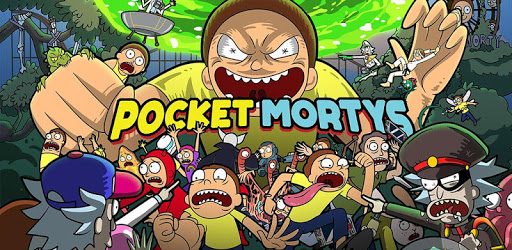 Are you a fan of simulation games? Imagine what playing a cartoon styled simulation will be like. The fun is even more intriguing when you play it on your mobile device. This is what you'd get when you download this game.
Rick and Morty Pocket Mortys is an amazing simulation with a cartoon style. This should be the next game you'd download and play on your mobile device because of its amazing features. There are so many things you'd enjoy when you play this game.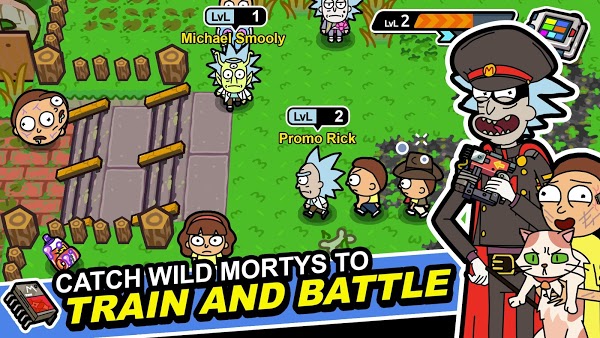 It is worth mentioning that the game is offered by adult swim games. Also, its content is rated 12+. Therefore, everyone can play the game and enjoy its moderate violence. Another amazing thing about it is that it is available for free download. You can install it directly from Google Play Store, where it has over 10 million installs.
Rick and Morty Pocket Mortys also boasts of an amazing and interesting storyline. You'd play it as Rick Sanchez, who is an unstable genius and everyone's favorite. Morty is another character in the game, and you'd interact with him severally. During one of your interactions with Morty, you'd yell at him, and something mysterious will happen.
A portal will open, and another Rick will pop out of this portal. This event will ruin your life because he'll trap you in a strange dimension.
Different things will happen in this game, and you'd also discover newer things in the strange dimension. One of the amazing things about this game is the Council of Ricks. You'd meet different Ricks, and your duty is to defeat them all.
Another interesting thing is that you have different grandson versions. You can capture them, train and evolve them. Use diverse and strong mortys to stack your Morty deck. Download the game now to enter different dimensions and defeat different Rick. This is the only way you can earn your freedom back.
Morty-based gaming action
Here are some of the things you'd discover in this game:
Different Morty to train, evolve and combine. This will make it easier for you to create a perfect morty deck
More than 300 bizarre and unique mortys. This includes the Car Morty, Pickle Morty, Cronenberg Morty, and many more.
Sustainable sound and music.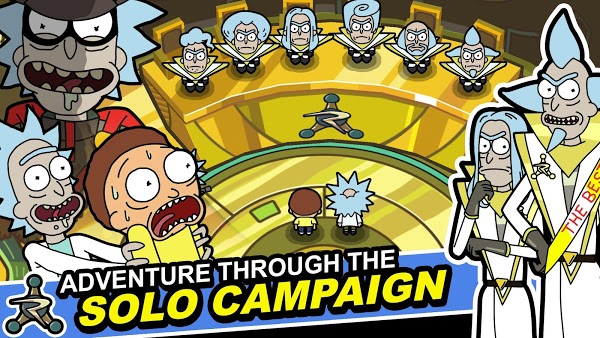 You can trade and also battle mortys with friends and enemies. This is possible in the multiplayer mode of the game.
Several Mortys to get in the game
Here are some other things about the game, asides from Morty:
Enter a different universe to earn your freedom
Muti-tiered challenges for you to enter and fight your way through.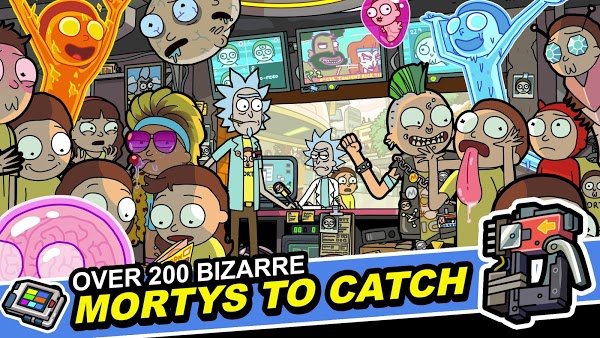 Side quests to complete and different items to craft. You can also increase your wealth through investments.
Different references and characters
With this game, you'd enjoy hours of distraction. Download it on your mobile device now.
Rick and Morty Pocket Mortys Apk Free Download
You can play this game with unlimited features. This includes unlimited tickets, unlimited coupons, and unlimited money. Every feature in the apk is unlimited, which is why you should download it. It is important to note that the apk is available for free download. You can also directly install it on your mobile device.
Download this version now and enjoy the most engaging gaming experience.
Conclusion
Download the latest version of Rick and Morty Pocket Mortys and enjoy all the amazing features. Play the game to defeat different Rick.