PTV Sports APK 1.52
Do you watch sports regularly? Download PTV Sports APK now and enjoy live sports channels today. Here, you can watch soccer matches in different leagues!
| | |
| --- | --- |
| Name | PTV Sports |
| Updated | |
| Compatible with | Android 5.0+ |
| Last version | 1.52 |
| Size | 7.7 MB |
| Category | Entertainment |
| Developer | Stream Inn |
| Price | Free |
PTV Sports APK – Watch Live Sports
If you want to enjoy a fun sports match quickly, you can tune in to sports TV channels right now. Thanks to social media platforms, sports have always been big, but they're even more significant now.
We're seeing players, coaches, teams, and leagues having social media accounts on Facebook, Twitter, Instagram, and more. But more than that, the internet has allowed people to stream live matches now, thanks to apps like PTV Sports! This is a free live streaming app that lets you watch sports.
With this app available, you're able to watch the hottest sports matches all over the world. Here, you can enjoy different leagues like UEFA and many more tournaments.
You can also enjoy watching your favorite teams from different countries like Germany, Italy, France, Mexico, Spain, England, Brazil, Argentina and many more. Here, you can also enjoy soccer and other sports like basketball, tennis, and cricket. Feel free to watch live sports matches now without paying for anything.
Free Live Sports Streaming
There are so many available streaming apps today that you can download to watch countless movies and shows. These are apps that make our lives infinitely easier as they allow us to stream whatever we want.
These streaming apps are constantly updated with the latest movies and show even original ones unavailable to others. Since these apps have become prevalent, more and more people are switching to them instead of paying for cable. This makes sense since cable subscriptions aren't cheap either.
When you have a way to stream movies and shows without waiting for them to air, you will easily choose that over others. This is why streaming platforms like Netflix, Hulu, and more are popular nowadays regardless of their monthly fees.
But for people looking to stream sports without paying, they're only limited to what they can find on the internet. Luckily, there's a streaming app for sports called PTV Sports! This is a free streaming app that lets you watch a lot of live matches worldwide today.
With this app, you're free to watch all the best soccer matches regularly today. The app lets you watch the channel PTV, which streams live sports matches each day.
Here, you can watch the hottest soccer matches featuring the best teams from Italy, England, Spain, France, Germany, Argentina, Brazil, Mexico, and more. The app features the top soccer tournaments globally like UEFA Champions League, FIFA World Cup, Copa America, EUFA Europa League, Kings Cup, and many more.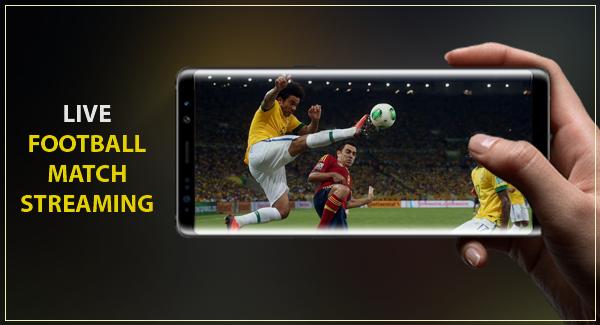 The app also lets you watch not just soccer, but other sports match today. You're free to enjoy sports like cricket, basketball, tennis and many more available right now. Here, streaming is for free since you don't need to register or pay anything to watch.
Highlights of PTV Sports
There are many streaming apps available now. PTV Sports is a free one that you should download today!
Watch live sports matches – We're able to enjoy so many things today thanks to the internet. With this technology available, everything is possible, including streaming movies and shows. Nowadays, we can watch whatever we want to whenever we want to with streaming apps.
There are many of them available now, like Amazing Prime Video, Hulu, HBO Max, ESPN, and many more. With these streaming apps, you can enjoy a vast selection of movies and shows quickly today.
Sports streaming apps like ESP, CBS Sports, La Liga TV, YipTV, SuperSport, and more. But PTV Sports offers a free way to stream today without paying for anything. The app contains the best moments in sports history, as you can stream past matches here.
The channels have aired many events like Champions League, Portugal Primeira Liga, European League, etc. You can also use it today to stream live sporting matches!
Free live matches for soccer – This app lets you stream plenty of soccer tournaments today for free. Here, you can catch your favorite soccer clubs like Manchester United, Real Madrid, Chelsea, Arsenal, Manchester City, Juventus, FC Bayern Munich, Paris Saint-Germain, FC Barcelona, and many more.
You're free to watch the most famous soccer players here like Cristiano Ronaldo, Lionel Messi, Mohamed Salah, Neymar, Kylian Mbappe, Robert Lewandowski, and many more. With so many fantastic soccer matches to watch, you'll never run out of content here!
Enjoy other sports – Aside from soccer, the app lets you stream other sports like hockey, badminton, basketball, volleyball, cricket, and many more.
Here, you can watch live matches in different tournaments like International T20 Cricket, National League, and many more. Feel free to enjoy streaming other popular sports in India, Pakistan, Bangladesh, and many more.
No need to register – With PTV Sports, you don't need to register to use the app. Download the app here on this page, and you're good to go!
You can now watch any live sports match you want to, whether it's soccer, cricket, or others. Whenever you want to watch, open the app and see which games are live today!
Free to watch and share – As a sports fan, we know it's frustrating not to manage your favorite teams and players live.
That's why with PTV Sports, you're now able to catch them live. Here, you can also watch the most significant matches that the channel has aired before.
Download PTV Sports APK – Latest version
With PTV Sports, you're able to stream live sports matches all over the world! Enjoy soccer, cricket, basketball, and many other sports here.