Prison Escape APK 1.45
Everyone knows that the prison is a scary place. In Prison Escape: Stickman Story APK, you'll escape prison by choosing the best solution! Don't get caught by the police.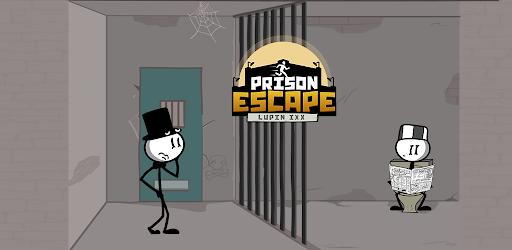 The prison is a place where all the criminals stay. These people have committed grave sins such as murder, pickpocket, stealing, and many more. Prisons hold a lot of criminals and they're a sad place to be in. But in Prison Escape: Stickman Story, you're not in prison because you're a criminal! Your hobby is to go through prisons to try and escape.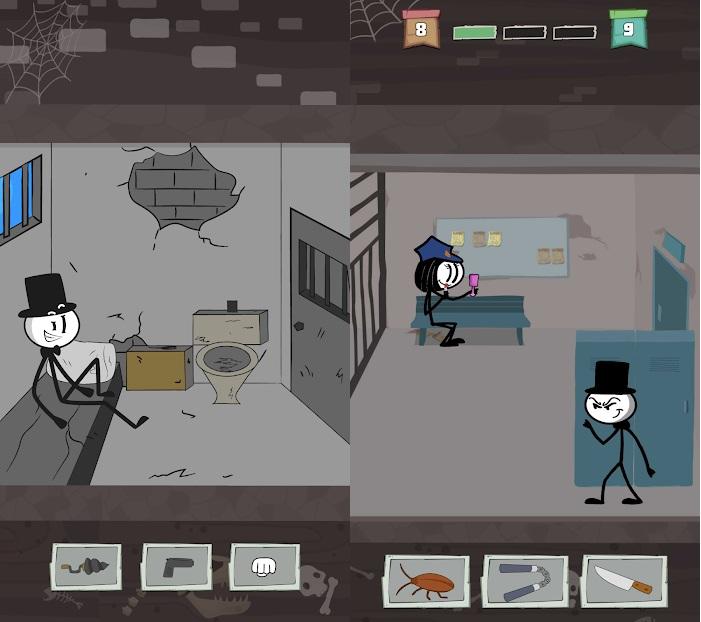 Here, you call yourself Lupin 19th named after your idol Arsene Lupin. You are trying to mimic this fictional character that's known for his masterful disguises and gentlemen features. Because of this, you'll try to break out of different prisons by choosing the best possible solutions. You'll be faced with many challenging scenarios such as one where you'll need to subdue an officer and many more. Can you escape from prison?
Break Out of Prison
We all know that prisons are places that we don't want to be in in any circumstances. These places hold criminals from different places who've committed crimes. Because of this, the prison can be a scary place where a lot of people would want to escape to freedom. But in the game Prison Escape: Stickman Story, you're a fan of Arsene Lupin and you love getting in and out of prisons. But not because you're a criminal, rather, it's a hobby of yours and you want to test out your skills!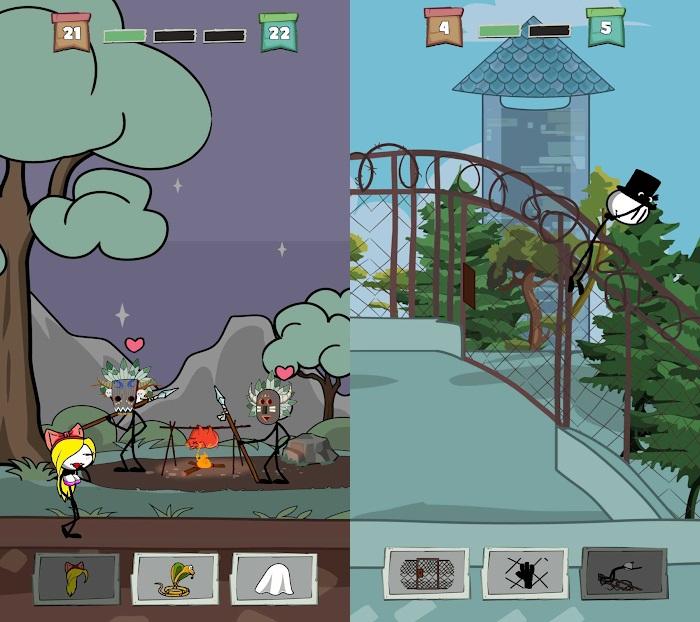 Help this stickman get out of sticky situations as he escapes from prison. There are many challenging situations he'll face starting from breaking out of prison. You'll need to select from the 3 choices such as ramming your head in the wall, hitting the wall with a brick, or use your karate skills. Moreover, there are challenges that await you as you go out of the prison. You'll need to make smart choices every time as the answer may not be obvious.
This is a highly addictive game that tests your intellect and decision-making skills.
Prison Escape: Stickman Story Highlights
Have you ever been in prison? Those places are filled with bad guys that have been caught doing bad things. In Prison Escape: Stickman Story, you'll escape from prison.
Dare to Escape – If you've been to a prison before, you must have seen the bad conditions that the prisoners face every day. They can't get out and they have the worst cells as well as food. More than that, they spend the majority of their time doing nothing and wasting their life. Because of this, many people don't want to go to prison! But in Prison Escape: Stickman Story, you're willingly going there yourself so you can escape.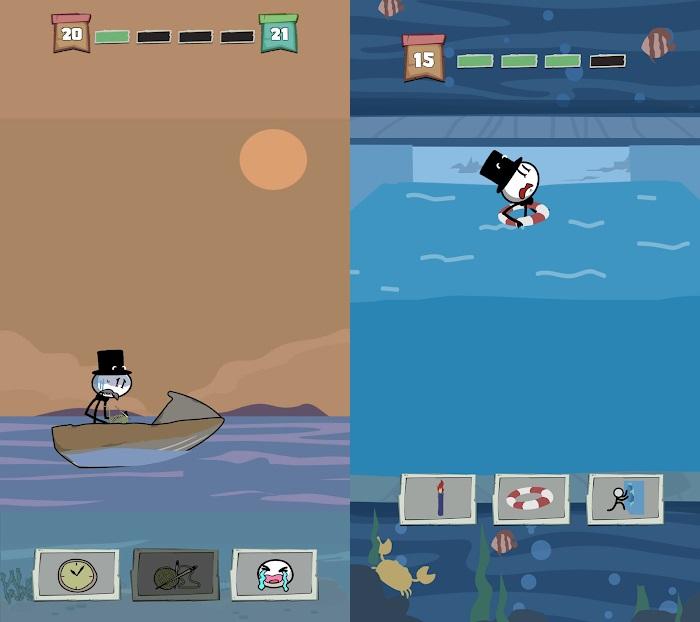 Prison escape is your hobby as you're a huge fan of Arsene Lupin who's a fictional character. Arsene is a gentleman thief known for his incredible disguises and skills. You call yourself Lupin 19th and, in this game, you wear a gentleman's hat while you try to escape prison. Escaping prison involves facing many tough challenges and making decisions. You must make the correct choice in order to complete the level and escape!
Make Your Choice – We humans rely on our intelligence a lot to survive. We face a lot of difficult situations everyday and we use our brain to get out of these. In Prison Escape: Stickman Story, you'll need to make smart choices as you make your way out of prison. Along the way, you'll meet many challenges and pursuers who will stop you from escaping. You'll be given 3 choices every time and selecting the correct one is a challenging task.
You'll face many different scenarios such as escaping the cops, going through different rooms, and even outside. Your challenges will not stop after getting out of prison in here.
A Simply Addictive Gameplay – Are you looking for a simple but addictive game you can easily get into today? Prison Escape: Stickman Story is the best game to play if you're a simple person. Even though the gameplay is simple, you'll need to make tough choices every time. The answers aren't obvious and you may need to repeat the level multiple times. But when you escape, you'll get this incredible feeling of comfort and relief!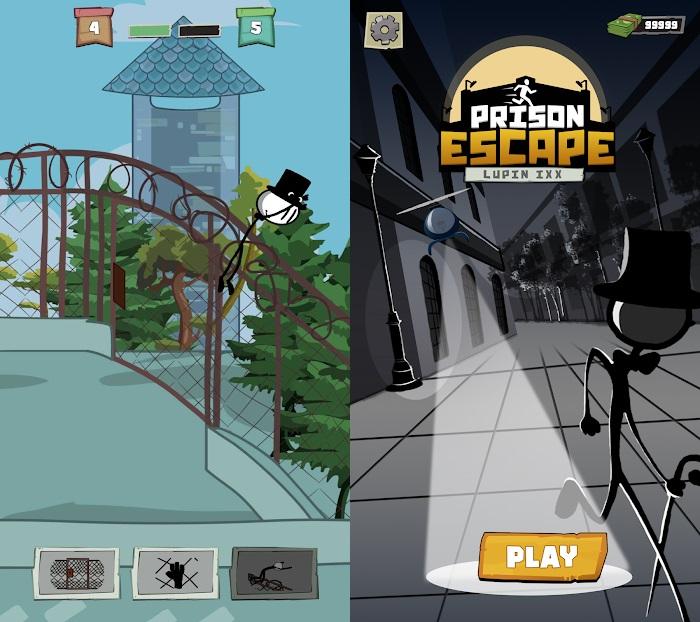 Exciting Animation and Graphics – This game relies on 2D graphics and sleek animation. The cartoon graphics are the best for this type of game.
Many Levels – You'll also need to complete many levels in this fun game today. Face many tough challenges!
Prison Escape: Stickman Story APK
Escape from prison now in Prison Escape: Stickman Story. Use your brains and select the best option!