Prey Day APK 15.3.33
Download Prey Day APK Latest Version free for Android now. Experience a thrilling and dangerous Zombie survival game with RPG elements.
Zombies are on the loose! Is it the end of civilization as we know it? Not yet, there is still hope. Join forces with players all around the world and fend of the undead. Download Prey Day for Android now.
Basic Prey Day Features
Open Online World: Prey Day is an interactive open world RPG for all players to enjoy at once. Thus, teamwork and communication play a big role within gameplay. Meet new players, form teams, work together , and defend against the zombie outbreak.
Form a Clan: Take teamwork a step further by forming a Clan with your buddies. Join forces to unlock a ton if rare items, and various crafts to increase your chances to suppress the undead. Take refuge in military bunkers and establish yourselves as a powerful unit to fight of any threats.
Craft Gear: Next, collection play a huge part in your gameplay. You'll need to use the items you gain in order to craft new weapons and equipment. Build up your shelter, gain new recipes for crafting, and collect the ultimate arsenal!
What's New in Prey Day?
Feature Additions: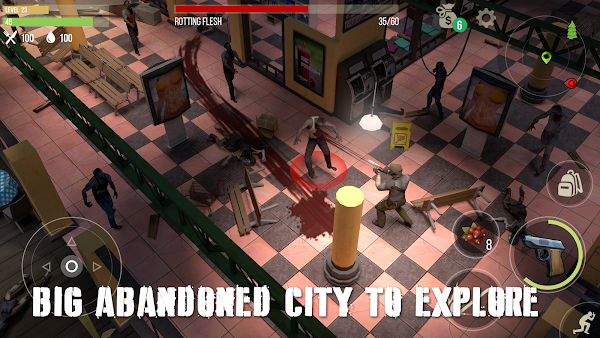 As of now, Clans' maximum capacity has been increased. Players can now sustain a Clan of up to a total of 20 different members at a time.
Also, expending tools in certain places will reward you with a ton of more hidden loot. So, make sure to stay aware and attentive.
Weapons and Equipment Changes:
First of all, crossbows now have poison bolts for some serious damage!
Additionally, the SPAS-12 shotgun has been added to your arsenal. This, alongside some new equipment to revel in.
Now, when you proc status, such as burn and poison, there will be a display to indicate that specific effect.
Item Changes: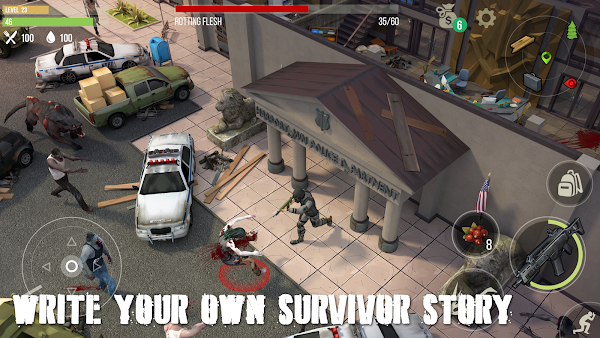 Before, tooltips would overlap with your own finger. This has been fixed and is no longer present within the game.
Items can now be removed. This is done through drag and drop. Select the item, drag it over the trash, and drop it right in!
And, when your mailbox is littered with various items, you can select the ones you want to pick out. Before, all would need to be obtained at once. No more.
Prey Day APK Free Download
Don't start from square one. Get a head start in your journey towards survival with the Prey Day APK New Version for Android. Unlock different aspects to cheat your way to the top of your Clan, and become the best!