Premoment APK 1.7.1
Don't want to spend hours editing a video? Use Premoment now so you can focus on more important things. It has a lot of templates, slideshow maker, and themes.
Video editing is slowly becoming more and more popular as time goes on. It's no longer a skill that's limited to professionals today as even normal people know how to edit simple videos. This is because there's a rise on video editing apps such as Premoment which makes it incredibly effortless to produce excellent videos. These videos are ready to be uploaded in various social media as they're great to look at.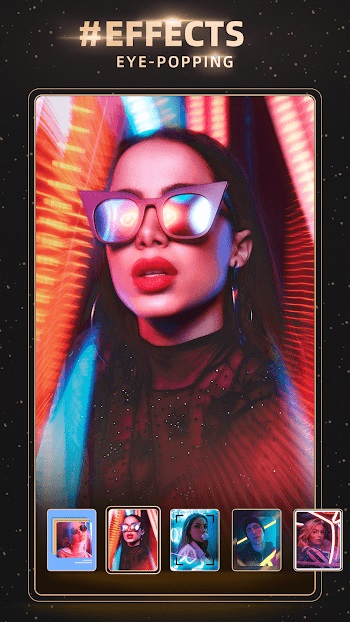 With this app, you don't need to learn complex software such as Adobe Premiere or Sony Vegas. You simply just upload your photos and videos into Premoment and you can select from a bunch of available templates. Each template is premade with settings that produce certain effects for you. You'll just simply apply them in different parts to create a wonderful story that you can share. You can also do the same with photos and create interesting profile pictures.
Photo and Video Editing in One App
Do you wish you can learn complicated photo and video software such as Adobe products? Do you wish you have the creativity and experience of a professional editor? In today's world, you don't need to wish for those things to achieve the same level of quality as they can produce! With Premoment, you can be beyond simple editors.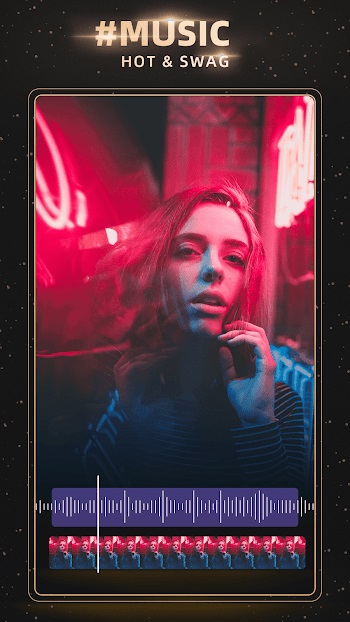 This app makes use of AI and pre-made templates to make editing easier for you. It doesn't matter if you're editing a photo or a video, the app is there for you. There's an automatic background eraser tool that's popular today. This lets you easily erase the background of any photo and replace it with something else. This wasn't possible before unless you have Photoshop skills. Then, there are also premium themes, transitions, effects and tools you can use to achieve any modern photo or video you want. Simply select from a bunch of them and you can go and export your video in minutes! With this app, editing is much easier, costly and more beginner-friendly.
Premoment Features
Photos and videos are much more prominent today than they did 20 years ago. We see a lot of them today in social media so it makes sense that we know how to edit them as well. With Premoment, you don't have to spend countless hours and money!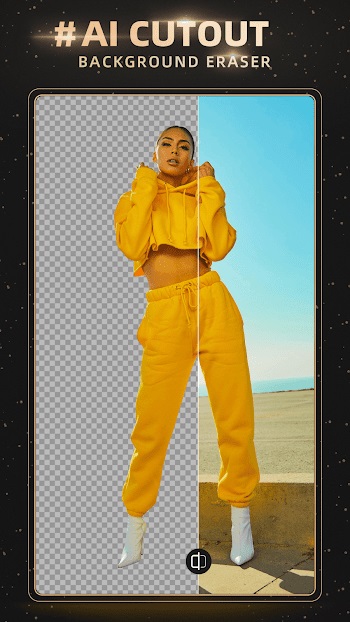 An All-in-one editing app – Let us ask you a question. Do you know how to use Adobe Photoshop or Premiere? If so, how many weeks or months did you spend to learn how to be proficient in it? Better yet, how much do you spend monthly just to use that software? Chances are, you're spending an average of $30/monthly and you've spent months learning and using them. It makes sense because these software are geared towards professionals. But what if we told you that you don't have to spend those figures just to get high-quality edits? Premoment is an all-in-one editing app that features photo and video editing tools at your disposal for free!
Access Premium Video Templates – Premoment allows anyone to effortlessly edit anything through the use of premium templates. These templates are pre-made which means that you only need to apply them to your videos. Select from an extensive range of eye-popping transitions that you can see on complex video editing software. You can use glitter, VHS, glitch, and ton of other transitions to make your videos pop out more. Whether you're editing a TikTok video or a YouTube one, you are free to use anything you can see here. This app makes it easy to use any effects that you want! You can even add background sounds to make it more epic. There are also new templates everyday that you can try so you won't run out of content.
Background Eraser – If you're editing a photo, one of the most difficult things to do is to erase the background. You usually need to use Photoshop in most cases but with Premoment, you don't need to. That's because this app is equipped with a background eraser tool that magically erases any background! It uses AI recognition feature that allows it to separate the people from the background easily. This means that you can freely change the background within seconds! You don't need to worry about the quality as this app smoothens the surfaces so the erasures aren't noticeable.
Themes – There are also a diverse list of themes available for you to try. These are pre-designed and gives off different vibes. Choose your favorite one and apply it instantly to your photo!
Easy to use and navigate – Premoment is incredibly beginner-friendly and cost-free.
Premoment APK
Want to experience effortless editing today? Download Premoment now and select from a variety of premium templates to use!