Planet Ant APK 1.3.0
Are you an ant lover? Discover your destiny now as an ant ruler in Planet Ant and excavate a formicary to expand your numbers. Develop ants and survive today!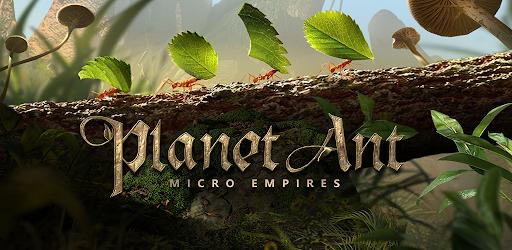 | | |
| --- | --- |
| Name | Planet Ant |
| Updated | |
| Compatible with | Android 4.3+ |
| Last version | 1.3.0 |
| Size | 95.26 Mb |
| Category | Strategy |
| Developer | Seven City |
| Price | Free |
We all know that cows, dogs, cats and pigs have the highest number of populations in the world aside from humans. But when it comes to insects, the ants have the most numbers as there are approximately 1 million billion ants in the world. Also, they have over 12,000 species so there are a lot of them that you can explore and enjoy experimenting on. If you love ants, play Planet Ant today and get the best ant experience ever.
Published by Seven City, this game is one of the most realistic ant simulations you can ever play. Here, you get to excavate formicary to build an ant empire of different species. You can also hatch different soldier ants to add to your troops which will protect your kingdom of ants. Be the ant ruler and ensure the survival of your colony!
The Best Ant Game
Wherever we live in the world, there are ants everywhere! We see them in various places such as the bathroom, the kitchen, outside, at work and virtually everywhere. Even if you eliminate a lot of them today, their numbers will just grow by the second even more. But if you've always had a fascination for ants like a lot of people, you'll enjoy playing Planet Ant. This is a strategy game that lets you lead an entire ant kingdom to prosperity.
As the ruler, it's your job to lead the Queen, build an empire from scratch, hatch soldiers and scavenge for food. You must also be prepared for predators and natural elements that threaten your very existence. To survive, you will need to gather resources such as food, leaves and many other items needed. Then, you may also need to fight against other animals and insects that stand in your way. Use your resources effectively so that you can grow your ant colony into a huge one!
Here, you'll appreciate the realistic ant kingdom situated at the soils and then you will also get to see some real action.
Planet Ant Features
For ant lovers, seeing their ant colony grow into something more is an amazing accomplishment. Enjoy the same feeling with Planet Ant now!
Build an Ant Kingdom – Ants are one of the most resilient and hard-working animals in the world. They have extremely small bodies yet they can carry things up to 10 times their weight! This makes them the perfect animals to take over the world and spread their might. In Planet Ant, you'll get to enjoy breeding ants and expanding their territories. This is the perfect game for ant lovers or those that are curious about these insects.
Here, you'll excavate formicary which is the castle of an empire. Here, you'll need to provide a safe environment for the Queen ant to breed. This means unlocking new locations and evolve many types of ants. You can build a plethora of ant homes in this game today to receive rewards. Increase your numbers so you can fight against predators that threaten your existence.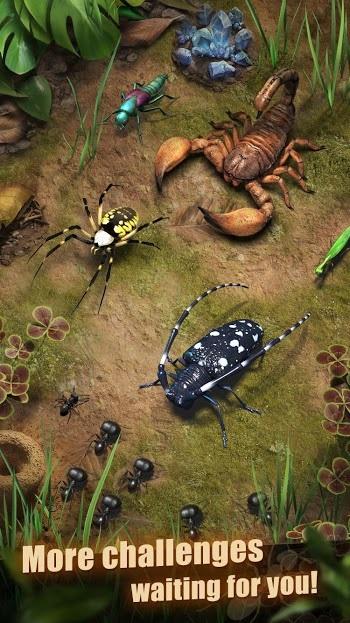 Excavate Formicary – One of your priority as the ant ruler here is to build a kingdom for your ants. Most importantly, you need to make this kingdom a safe breeding ground for the Queen ant. This way, she can produce many ants that can work and protect the colony from invaders. More importantly, there are a lot of places you can unlock here and you can also enjoy the different types of environment present in the game.
Hatch Ants – In the game, you'll need to hatch as many ants as you can. In the animal world, your number will be your sole weapon that will determine if your kingdom will rise or fall. You must consistently produce a great deal of ants so you can expand your kingdom and rule over many territories. Here, you can unlock many types of ants that have different roles. There are worker ants, soldier ants and many more!
Mutate Ants – Aside from breeding ants, you can also mutate ants to make them stronger. From Soldier Ants, you can make Special Ants to be the leaders of the Mutant Ant Troops. You can do this be hatching mutant eggs from the numerous quests you will do. Defeat many predators using a combination of your Soldier and Special Ants today and expand your kingdom!
Create Alliance – You can also join other ant colonies and become stronger. With this, you can help each other fight enemies and increase your numbers!
Download Planet Ant APK – Latest version
Become the ant ruler in Planet Ant today and create an ant kingdom! Fight against enemies and build your empire today!