PixelLab APK 2.1.2
Download PixelLab Pro APK - latest version - for Android and enjoy a huge range of different fonts and effects to add to your photos.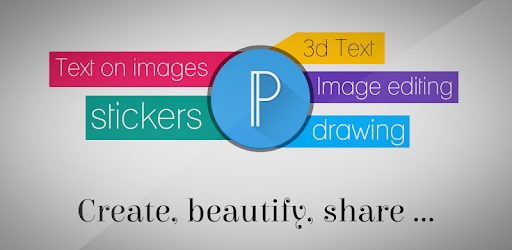 PixelLab, from App Holdings, is a leading photograph-editing app on Android, now available to download as an APK for your phone. Tired of regular photographs? Looking to add a little more excitement to your favorite snaps? PixelLab includes a wide range of features designed to bring your photographs to life with practicality and fun in mind!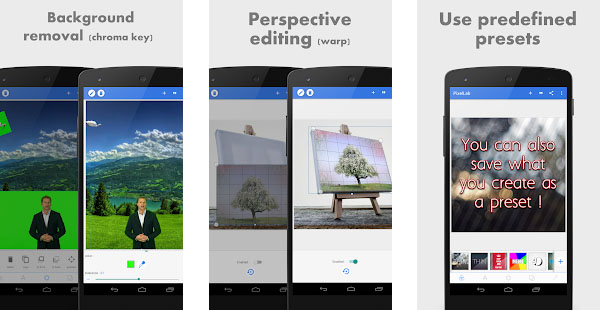 PixelLab is easy to download and includes a lot of different fonts, with the ability to add in 3D text, custom text, text with different effects, and much more. Android is home to many different photo-editing applications, but with this apk download for PixelLab you can enjoy one of the widest ranges of fonts anywhere on the store.
The Best Features of PixelLab
PixelLab is more than just an app for adding text to your photos. Whether it be for work or play, PixelLab opens up a world of opportunity with comprehensive editing tools to bring your pics to life. You can add as much text as you want, create awesome 3D shapes and letters, and then add effects like shadowing and embossing. If you're looking for a one-stop shop for all things photo editing, PixelLab is your best bet.
Over 100+ Custom Fonts
It has never been easier to find the perfect font for your photograph. If you want to add some funny text to a picture of your dogs, no problem, there's a font for you. Looking for something more professional? There are smart fonts, funny fonts, cute fonts - literally any kind of text you can imagine is available in PixelLab's huge database. Remember, if you want to unlock all fonts download this PixelLab apk .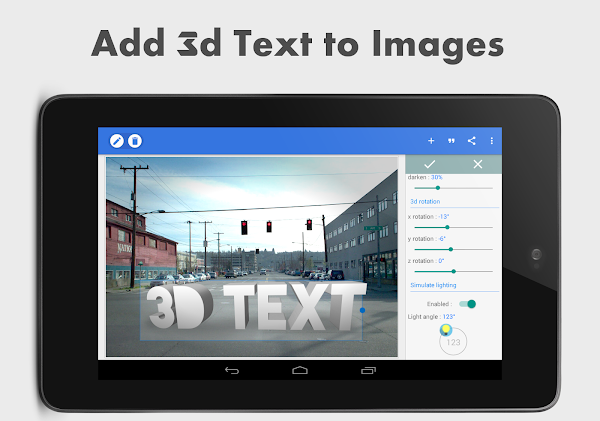 Customized Fonts and Effects
As well as the range of over 100 base fonts, you can also customize those fonts in any way you like. Add shadows for depth, emboss the letters to make them stand out, and even add reflection effects. Next to the custom font, why not add a sticker? There's a wide range of emojis, different shapes, and cool stickers to add a real custom feel to your photograph.
Drawing
Thanks to PixelLabs excellent drawing feature you can also add your own custom shapes. Draw whatever you like and add it to your pictures. These could be funny faces, your own unique designs, or highlights to illustrate different parts of your pictures. On PixelLab you can customize your photos for fun or for use at work - that's how versatile it is.
Remove Photo Background, Edit Perspective, and More
PixelLab also offers a few more complicated image editing functions. If you need a background removed from your photo - or one you've found on the web - then you can do it using this app. It's easier when it's a single color, but the app does a great job regardless. You can also warp the picture's perspective using an easy-to-use drag tool. This is great for landscapes or for making detailed edits to photos.
PixelLab APK
Download the PixelLab APK for unlimited editing potential and to unlock all of the fonts, perfect for customising your photographs.
Similar photo editing apps: Lightroom Apk and Prequel Apk