Payback 2 APK 2.106.9
Download Payback 2 APK – Latest version – Free for Android and participate in car deathmatches and prove your strength. Can you come out on top against others?
A lot of people love the Grand Theft Auto Games because they pioneered the open sandbox experience that lots of games take advantage today. Because of their popularity, plenty of games on this genre already been made and plenty more will be made. One of the best open sandbox game today is this game.
Payback 2 is a sandbox game developed by Apex Designs Entertainment Ltd. It has over 50 million downloads in Google Play Store now. In this game, you can get to participate in tons of interesting matches such as car racing to tank battles! There are even street brawls, rocket car races and much more games in this one. Whatever you need, Payback 2 is sure to deliver! Read on to learn more.
What is Payback 2?
Payback 2 is an interesting game that allows you to take advantage of open sandbox game. If you love GTA games, you'll surely love this more intense version of it! In this one, you can play car races, tank battles, gang wars, and more! The game keeps adding so many different game modes for you to try. There are more than 50 campaign events!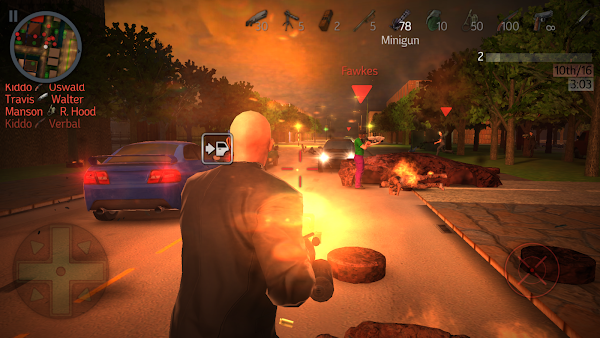 You can battle players from all over the world or with your friends. Conquer the leaderboards with your dynamic playstyle and keep up with the competitors. Then there are also, hourly, daily and weekly challenges you can participate in. There's also the custom mode where you can create any mode using a combination of the game's cities, modes and weapon systems and vehicles. This will make the game so much more fun than it already is! Invite your friends and participate in ultimate battles. Read on to learn more.
Features of Payback 2
Payback 2 is an epic open sandbox game that allows you to have car battles, tank fights, helicopter races and more! In this game, the sky is the limit! Here are its features:
Unique gameplay – Open sandbox game was a unique game when GTA first pioneered it. Thanks to the franchise' huge success, countless games under this genre was created. Now, Payback 2 uses the same sandbox style to create a more intense version of the game. Simply put, the difference is that Payback 2 focuses more on the action and it doesn't have any story! In this game, there's not one or two things to do but more than 50 campaigns! This include car races, helicopter races, tank battles and more!
Tons of campaigns – Payback 2 has so many mini games that you'd forget that you're still playing the same game! That's the beauty of this game. You can play in more than 50 campaigns that include car races, helicopter races, gang battles, tank wars, and more! You no longer need to play a third-party app just to enjoy another genre. There are tons of game modes to consider in this one.
Epic graphics – Payback 2 is a game that utilizes 3D graphics with intense action scenes. Think of the GTA games but in this one, you'll get to do so much things! You can focus on more action, more fighting sequences and more weapons! Nothing can stop you in this game.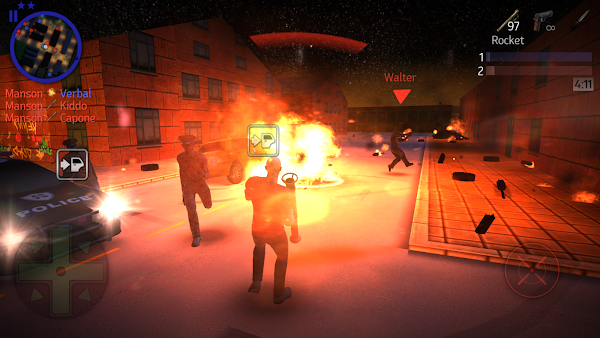 Multiplayer – In Payback 2, you can take on players worldwide! You can also fight your family and friends and have intense action fights. Take on the leaderboards as you win more games.
Challenges – In Payback 2, there are plenty of challenges that are released hourly, daily, and weekly!
Payback 2 APK
Payback 2 is an epic open sandbox game that allows you to play tons of games! Download the unlimited money now to enjoy!