Parlor Mod APK 5.0.80
Want to talk about a certain topic to a stranger? Download Parlor now and experience a new social talking app which allows you to connect with lots of users!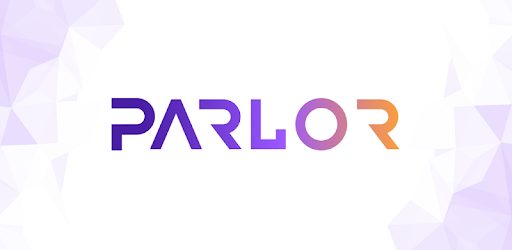 | | |
| --- | --- |
| Name | Parlor |
| Updated | |
| Compatible with | Android 4.2+ |
| Last version | 5.0.80 |
| Size | 31.11 Mb |
| Category | Social |
| Developer | Parlor |
| Price | Free |
| Google Play Link | me.parlor |
Social media apps have become so rampant these past few decades that there are a lot of minor ones popping up left and right. But if you've ever heard of Omegle and wish it had some other integrations, you're in the right post. Here, we're going to talk about Parlor which is a new social talking app.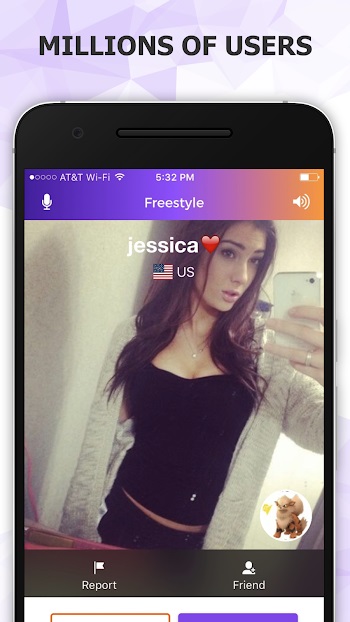 With a million downloads already for Android, this app lets you connect with any user no matter the age to talk about a specific topic you both chose. There are over 6 million members in the app so you can talk to new people every single day. The app claims to have more than 2 billion conversations done in the app already as celebrities even use it. In this post, we'll unravel what this is all about!
An App for Talking
If you're here, there's a high chance that you've already come across a talking platform called Omegle. This platform allows you to connect with strangers around the globe and talk with them either through chat or video call. This is such a great thing to have especially when you're trying to meet potential friends or lovers.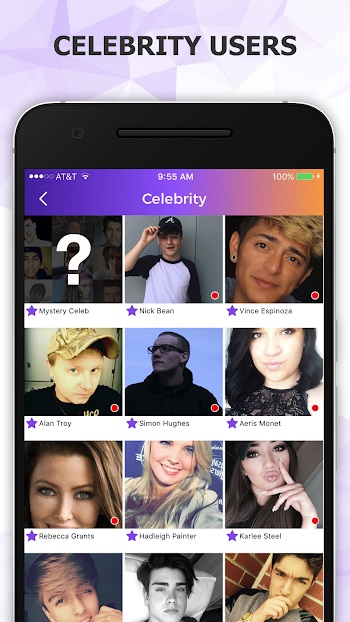 But if you're looking for an app with the same or with more integrations, then Parlor is the right one for you. This social talking app is a combination of platforms such as Omegle, Facebook, Skype, and many more. It tries to connect you with millions of users around the world to talk about different topics available. In just a few seconds, you can meet a new person to talk about things you're passionate about!
5 Exciting Features of Parlor
There are more than 7.5 billion people on the planet and we are born to be social species. Because of this, numerous social media apps have been taking over the world for the past years. Here are 5 exciting features of Parlor.
A Unique App Concept – At this point, we're no stranger to social media platforms such as Facebook, Instagram, Twitter and more. Because of these advanced platforms, we can talk with our family and friends and stay connected instantly. But if you're looking for an app that does something a little different, then Parlor is the app for you. It's a combination of different social media platforms. Basically, it allows you to connect with strangers similar to how Omegle functions. But here, you can do more!
Connect with Millions of Users – Parlor claims to have a lot of celebrities using the app. This allows them to connect with fans all over the world in a more intimate way. But overall, there are more than 6 million users that you can potentially connect to. This means that you can virtually talk to different people every day so you can meet new friends and even lovers. You can also add people to your friends list!
Talk on different Topics – There are a lot of topics to talk about in Parlor. Topics such as celebrities, advices, freestyle, random, debate, music, sports, under 20, dating, religion, games, fantasy, over 30 and more are available. Once you choose a topic, you will automatically be connected with another individual with the same topic interest. Then, you can talk to them for however long you like! There are even VIP fan clubs in here that's exclusive for celebrities and their fans.
100% Free to use – What's great about this app is that its 100% free. No hidden charges and monthly fees. You can freely talk to a lot of people without paying anything.
Simple app interface – Another great thing about Parlor is its simple user interface. It has a violet and white colored-theme and everything is easy to follow even for beginners. If you've used a social media app before, then you can easily get into this one!
Download Parlor APK – Latest version
Parlor is a new way to meet friends and lovers in an app. Talk about certain topics and connect with millions of people worldwide. Download the latest version now.