Facebook APK 442.0.0.44.114
Download Facebook APK – Latest version – Free for Android if you want to connect with your friends and family anywhere they are in the world. Enjoy limitless connections!
| | |
| --- | --- |
| Name | Facebook |
| Updated | |
| Compatible with | Android 4.3+ |
| Last version | 442.0.0.44.114 |
| Size | 57.02 Mb |
| Category | Social |
| Developer | Facebook |
| Price | Free |
| Google Play Link | com.facebook.katana |
The rise of social media apps made our world seem smaller than ever. Thanks to these platforms, we can now connect and share ideas with the world at the comfort of our homes! Never has there been a time where we've been more connected with each other as a human race than now. But the huge credit to this can be given to Facebook who started it all.
Facebook is the pioneer and currently the largest social media platform in the world. It has more than 2.4 billion active users, much more than Instagram, Twitter and other platforms out there. Facebook is everywhere! Almost everyone we know today has a Facebook account. And the Facebook app already has been downloaded 5 billion times in Google Play Store alone! This just shows how popular this app is and its growing even more. If you're curious, read on to learn more about this amazing app!
What is Facebook?
To the uninitiated, Facebook is a social media platform that enables you to connect and chat with people all around the world effortlessly. It was originally launched in 2004 as a way for Harvard students to have a database. But now, it has grown into something that became a need for everyone. Because of this unparalleled success, Facebook has bought even social media giant Instagram and WhatsApp among others.
Almost everyone today has a Facebook account. Even if you just use it for personal or business purposes, Facebook gives a lot of value to its users. This is especially true in the app where you can get a lot of things done on the go. Thanks the Facebook app, you can check updates, connect with friends and family, chat with your friends, get notifications, create pages, interact with posts, play Facebook games with your friends, upload photos and videos, follow celebrities, watch live videos and sell on the Facebook marketplace.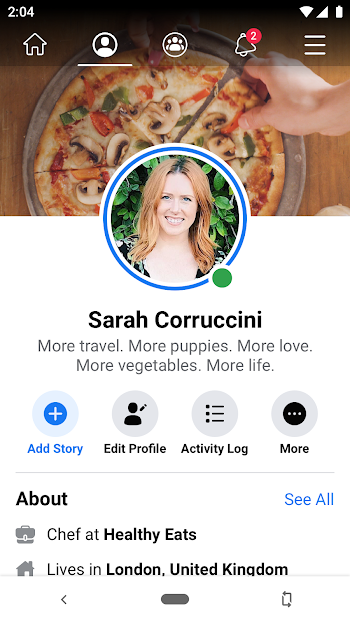 You can get so much done on the Facebook app and that's only half of its features! Facebook is a revolutionary app that allows people to connect and build their brand. They can create pages for their businesses and connect with their target customers. Or they can create meme pages just to whip a few memes here and there. Whatever the case is, Facebook makes it extremely easy to connect nowadays. With just a tap of a button, you're instantly connected to the world around you! Read on to learn more about Facebook.
Features of Facebook
Facebook is an amazing social media app that allows you to connect, engage and share posts to your friends and followers. Aside from that, here are its features:
Connect with people – Facebook was one the pioneering social media platforms that allowed users to connect with friends and family worldwide. This means that wherever your contact may be, you can add him/her as a friend thanks to Facebook. Just one search on the search bar will reveal all the related queries to your search. You can search for people, Facebook pages, groups, events and more. Nothing gets past Facebook's search engine unless they're publicly hidden. Then, Facebook also recommends you people you may know based on your current friends. This allows you to find people that even you forgot to find and connect with!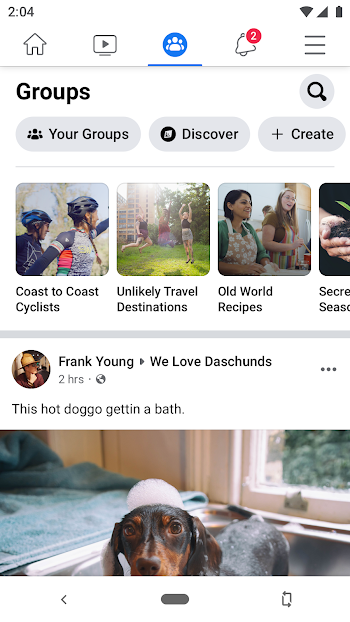 Newsfeed – The Facebook app also allows you to see curated newsfeed from your friend's posts, pages and groups that you're in. You can react, comment and share these posts to your timeline as well. Then, you can also report posts that are concerning so the Facebook community remains safe. Then the Facebook app also sends you notification when friends like and comment on your posts. This allows you to instantly get back to them and get connected faster than ever.
Marketplace – The Facebook app also allows you to buy and sell products effortlessly. If you're looking for something, you can browse the Facebook marketplace for the things you're looking for. Just search for the keyword if you can't find it instantly. Then, Facebook also allows you to sell items and services quickly in the marketplace. You can post your product's images, price, and description for potential buyers to see. Since Facebook has billions of users, there's a high chance that your products will be discovered.
Create pages and follow – The Facebook app also allows you to easily create pages for any topic. Whether you use it for personal or business purposes, you can create pages in minutes in the Facebook app. You can change the name, details, and add posts within the app as well. In short, you can run a business even when you're on the go! Nothing becomes hard as long as you have the Facebook app. You can also search for and follow pages and artists that you like. Engage with their posts more and you'll frequently see their posts. You can even get the top fan badge if you're constantly engaging!
Play games – The Facebook app also allows you to easily play Facebook games! Play any Facebook game or browse from its extensive collection of unique games. You can also play with your friends and challenge them to a battle of wits and strategy. Whatever game you need, Facebook has it!
Upload photos and videos – Another defining feature of the Facebook app is that it allows you to upload unlimited photos and videos you can share with your friends. This can double as your digital storage for files that are precious to you. Facebook imposes no limits on how many photos you can upload so you can freely do so! You can also create albums so you can organize your photos more efficiently. Tag your friends and family in the photos so they can like, comment and share it as well.
Facebook dating – Facebook has also recently introduced Facebook dating as a way for people to match up. Think of this as Tinder but on Facebook. Since Facebook has more active users than any other social media platform in the world, you can find tons of people to match with. Enjoy the dating experience seamlessly with Facebook!
Download Facebook APK – Latest version
Facebook is an awesome social media app that allows you to connect with your friends and family effortlessly! Download the latest version to get the latest updates!