Orbot APK 16.6.2-RC-4-tor.0.4.7.8.1
Download Orbot APK for Android to enhance your online browsing security. It uses powerful encryption services, ensuring your online activities are 100% private.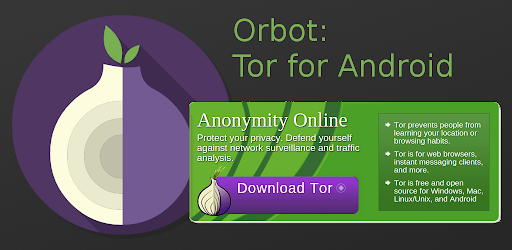 About Orbot APK Android
Orbot APK is an Android app that allows users to access the internet anonymously. Orbot APK uses the Tor network to encrypt and route your internet traffic, making it more secure and private.
The application has a simple user interface and responsive controls, making it easy to use. Its configuration settings are also straightforward, and it can be used with a variety of Android devices (4.4 and up).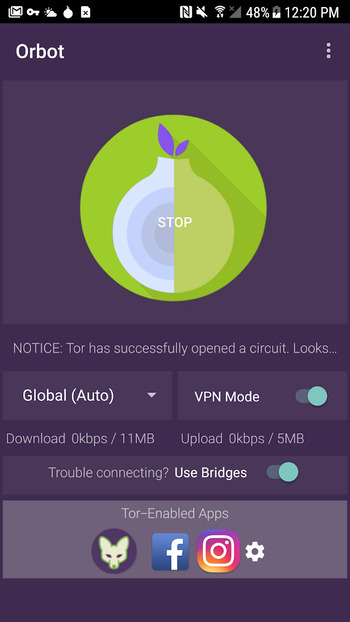 It is also an excellent tool for circumventing internet censorship. You can browse the internet freely and with ease. Download it now and enjoy a confidential internet experience.
Why You Need Orbot APK Download
The Internet can expose you to many threats if you are not careful. Your ISP (Internet Service Provider) can monitor your online activities and sell your data to advertisers.
Additionally, governments and other institutions can monitor your internet usage and censor certain content. With Orbot APK, you can browse the internet without worrying about these threats.
This powerful tool encrypts your internet traffic and routes it through the Tor network. This will hide your IP address and location, making it difficult for anyone to track you online.
Orbot APK also helps you bypass internet censorship. Some countries have banned various social media platforms and websites. If you still want to access these platforms, you can use Orbot APK All Versions.
It can also tunnel your internet traffic through the Tor network and allow you to access blocked websites. You can also use it to access the deep web, which is not accessible through traditional browsers.
How Orbot APK Uses Tor Network
The Tor network is a group of volunteer-operated servers that allows people to improve their privacy and security online. It is an overlay network with 7000+ relays and approximately 3000 bridges.
This platform is open-source, and its primary goal is to protect people's online privacy. When you use Orbot APK, your internet traffic is routed through the Tor network.
It hides your internet traffic by bouncing it through several relays/computers before it reaches its destination. This makes it hard for a network surveillance system to identify your IP address or track your activities.
The Orbot -Tor relationship is essential to understand if you want to use this tool effectively. Tor is the network that Orbot uses to improve your online security and privacy.
As such, you will see Tor configurations as you set up Orbot. These configurations will ensure that your traffic is routed through the Tor network and that you are using the latest version of Tor.
Orbot APK also uses a bridge relay to connect you to the Tor network. A bridge is an access point to the Tor network that is not listed in the public directory. In case your phone blocks Tor, you can use the bridge server to:
Connect to Tor Directly. This is the recommended configuration. It gives you a direct connection to the Tor network, ensuring you get all the benefits of Tor systems first-hand.
Connect through Community Servers
Connect through Cloud Servers
You can also request new bridges from the Orbot team if the ones provided are not working. This gives you the flexibility to use Orbot in different situations.
Enable VPN Mode
During the set-up process, you will be asked if you want to enable VPN Mode. This is an Orbot feature that tunnels all your internet traffic through the Tor network.
When you enable this mode, your phone's internet connection will go through the Tor network instead of your ISP. This will make it hard for anyone to track your online activities or censor your internet usage.
However, VPN Mode will consume more data than the other modes. This is primarily because your internet traffic will be routed through several relays before it reaches its destination.
Unique Features of Orbot APK
Simple to Use. Once you download Orbot APK, the set-up process is facile and elementary. You don't need any technical skills to start using this tool. For a beginner, we recommend you use Global (Auto) settings and enable Bridge & VPN modes.
Guaranteed Functionality. Both Tor and Orbot have received extensive testing from online privacy advocates and security experts. They have been used by millions of people all over the world and are continuously being improved.
Open-source & Free. This tool is open-source, meaning anyone can audit its code to check for security vulnerabilities. This guarantees continuous improvement of the software. You can also contribute to its development if you have the necessary skills.
Clutter-Free Interface. Everything in this tool is straightforward, and the interface is uncluttered. The icons are self-explanatory, and you won't have difficulty navigating the app. This simplistic design is intentional to make it user-friendly.
Orbot APK
The is optimized for better performance and stability. It will provide all the features of the original app, plus some extras.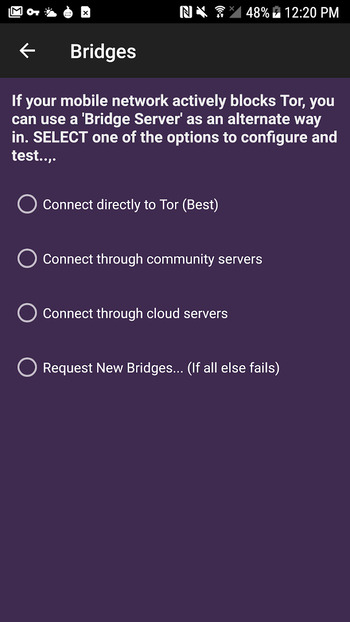 Even better, the is entirely free. You don't have to root your phone or make any other changes to your system to install it. Just download the APK file and follow the installation instructions.
Conclusion
Do you want to browse safely and privately? Then you need Orbot APK. This tool will encrypt your internet traffic and route it through the Tor network. This prevents tracking by malicious individuals.
The Orbot -Tor relationship guarantees your safety as you surf the web. Tor has been extensively tested and used by millions of people globally. It is continuously improved to ensure that your traffic is routed safely and privately.