Omlet Arcade APK 1.111.9
Download Omlet Arcade APK – Latest version – Free for Android if you are a streamer looking for an easy app that will help you live stream! Make your life easier now!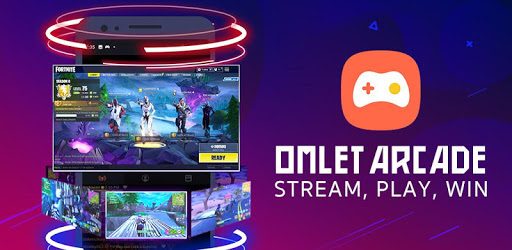 Technology has come so far from the first telephone. Now, we can fit a portable computer on our pockets called "smartphones". And because of our advancement in technology, we've also found new ways to make money. Now, there are tons of ways to make money online and one of them is livestreaming. For gamers, this is the perfect way to showcase their talents and funny personalities while earning money!
If you're a streamer looking for a streaming app to help you, look no further! Omlet Arcade is a livestreaming platform with over 10 million downloads in Google Play Store! This revolutionary app isn't just a livestreaming one, it has also tons of other features that can help you get your content to the next level! If you're a streamer, this app is perfect for you! Read on to learn more.
What is Omlet Arcade?
Nowadays, people are finding more and more ways to make money online. There's blogging, vlogging, and now livestreaming. Tons of gamers love to watch others play the games that they live. These gamers love to connect with other people who are interested in the same content they love. That's why if you're a live streamer, this app is for you!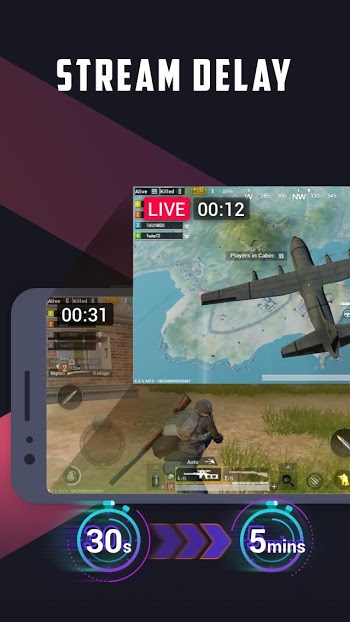 Omlet Arcade is a live streaming app that will make your life infinitely easier. Thanks to this incredible platform, you can now live stream your gameplay without any worries. The app even supports multi-streaming to Omlet, Twitch, YouTube and Facebook. Aside from that, there are tons of features in this app that you can use to take your streaming to the next level. Read on!
Features of Omlet Arcade
Omlet Arcade is an all-in-one live streaming and screen recording app. It will make your life easier if you're into live streaming. Aside from that, there are tons of features which makes this app one of a kind! Here are they:
Live stream – The primary purpose of Omlet Arcade is to allow people to live stream easily! Even if you don't have any technical knowledge in the world of streaming, you can instantly set up a streaming channel thanks to Omlet Arcade! In this app, you can create and customize a profile and link your games to the app. Then, you can instantly stream by just tapping some buttons. Aside from that, you can stream in Omlet, Facebook, YouTube, and Twitch all from your phone! No need for computers when you can do it all on a phone.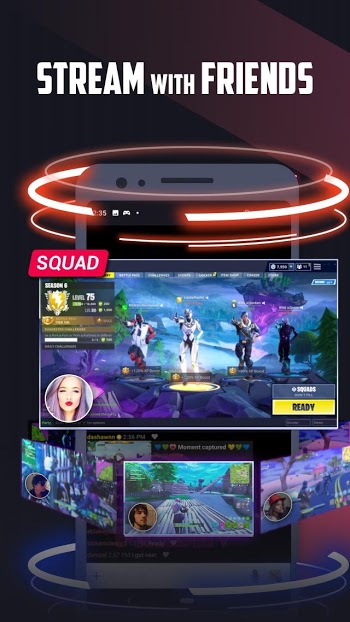 Pro Play – Pro Play is a new feature in Omlet Arcade that allows you to have 1-1 private gaming sessions with any streamer or follower! You can rank up together, coach them or just spend some time with them thanks to this feature. This is an awesome feature that will allow you to get close to your followers!
In-app Currency and Donations – Omlet Arcade allows you to earn money livestreaming thanks to the donations feature. In Omlet Arcade, viewers can buy Omlet tokens to send to buy cool in-app features. You can then earn more money as more viewers are watching you and sending tokens to you.
Squad Streaming – Who says you should always be alone when streaming? Thanks to the Squad Streaming feature of Omlet Arcade, you can now create squads to invite your friends to stream as well! Now, you can all stream at the same time to create unique experiences.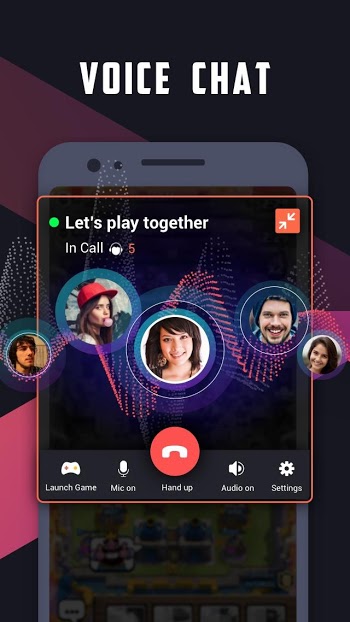 In-game Voice Chat – Live streaming wouldn't be complete without voice chats. Omlet Arcade supports in-game live voice chat to make it easy to coordinate gameplays.
Clubs – You can also create and join clubs in Omlet Arcade! In here, there are tons of other things you can do aside from gaming such as drawing, roleplay and more!
Download Omlet Arcade APK – Latest version